Celebrating Remarkable Women 
Apart from being top technology companies, Cisco, Bell, and Ingram Micro share something else in common: the presence of remarkable women in leadership roles. In addition, all three organizations are strong advocates for diversity and inclusion, which is especially significant in an industry that is predominantly male-dominated. 
As the three largest Canadian tech organizations, they have the greatest reach and connections with females in the tech industry. Their aim is to continually improve their recruitment efforts to support women in tech, develop programs within their organizations to empower and assist women in achieving their goals, and be actively involved in the community to provide education and opportunities to young females who have an interest in STEM fields. 

Diversity in Tech: Women Leaders Discuss the Importance of Inclusion
A standout moment of the event was the panel discussion featuring Siobhan Cox, VP of Connectivity, IS, Mobility at Bell, Jenn Villars, Director of Marketing at Ingram, and Francis Gotopo, Director of Systems Engineering at Cisco. The panel was expertly moderated by Erin Smirle, Director of Partner Sales–Managed Services at Cisco. The discussions were thought-provoking, inspiring, and insightful, and left a lasting impact on all who attended.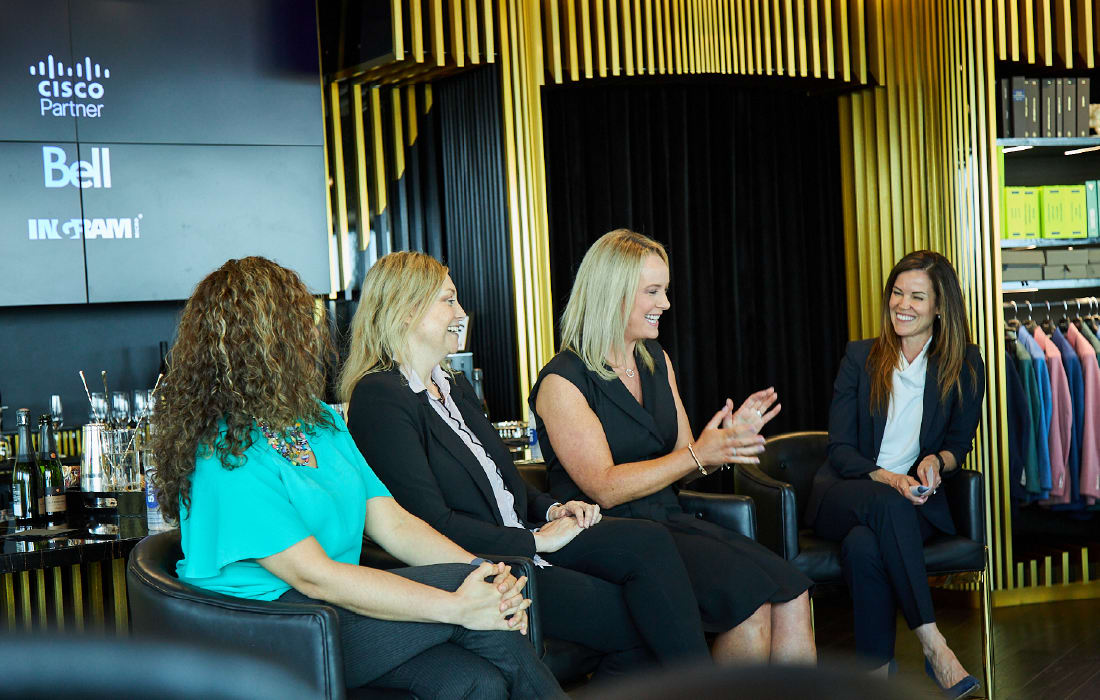 The evening was made even more delightful with a selection of delicious hors d'oeuvres and cocktails. Additionally, each guest was given the option of receiving a pair of custom dress shoes or a custom leather bag as a gift.
The King & Bay team felt privileged to open our Lounge to such extraordinary women who brought a remarkable energy and intellect into our space.
 
Event Gallery 
CLICK ON A THUMBNAIL TO VIEW LARGER IMAGES