As a gesture of appreciation to their valued guests, CrowdStrike partnered with iSecurity to host an unforgettable event at the King & Bay Lounge on Tuesday, April 18, 2023. The evening was a celebration of gratitude, building relationships, and personalized experiences.
Innovative Tech Leaders Shaping the Future
CrowdStrike has transformed the world of security with its cutting-edge cloud-native platform that offers unrivalled protection for modern enterprises. The platform secures all areas of risk, including endpoints, cloud workloads, identity, and data, keeping customers ahead of today's adversaries and preventing breaches. For the third consecutive time, CrowdStrike was named a Leader in the December 2022 Gartner Magic Quadrant for Endpoint Protection Platforms.
iSecurity offers comprehensive digital protection services worldwide to both public and private sector clients. The team works closely with organizations to identify vulnerabilities to cyberattacks and to develop robust security programs, which include training and education. The company's customer-focused approach, built on expertise and trust, has enabled their Incident Response Team to successfully remediate numerous high-profile data breaches while minimizing downtime and data loss for their clients. Their mission is to deliver top-notch security solutions in an increasingly digital world.

Appreciating Loyalty and Building Relationships
As guests mingled, they enjoyed expertly crafted cocktails and savoured delectable hors d'oeuvres. The real highlight of the evening was the Custom Clothing Experience, where guests had the opportunity to work with skilled Master Clothiers to create their own dress shirts. 

The event also featured a special address from the founder of iSecurity and a member of CrowdStrike's leadership team, who expressed their gratitude to clients and partners. They both shared insights into their respective companies and the industry as a whole, inspiring the audience with their passion.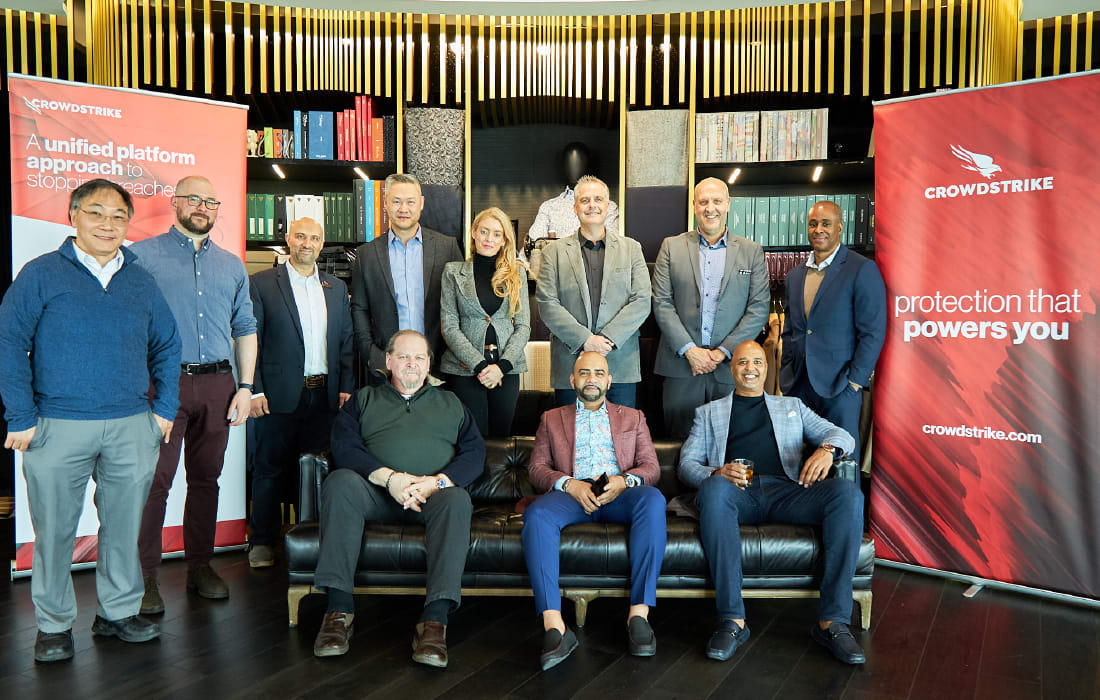 In all, the evening was a resounding success, a testament to the power of appreciation, personalization, and thoughtful touches. Guests left with a deep sense of appreciation and loyalty to the companies.
The King & Bay Lounge proved to be the perfect setting for an unforgettable evening. We look forward to hosting CrowdStrike and iSecurity along with their guests in the future.
Event Gallery 
CLICK ON A THUMBNAIL TO VIEW LARGER IMAGES