On Wednesday, November 1, 2023, Aqua Security and Arctiq hosted a memorable networking event at the King & Bay Lounge. The event went beyond networking, illustrating their dedication to building meaningful relationships and advancing technology together.
Converging Expertise: Aqua Security & Arctiq's Impact on Technology
Aqua Security stands as a leader in the ever-evolving realm of cybersecurity. Renowned for its commitment to securing the entire container lifecycle, Aqua Security's innovative solutions redefine digital resilience. With a focus on threat mitigation and the intricate dynamics of containerized environments, the company sets a high standard in safeguarding digital landscapes. Their dedication to pushing the boundaries of security innovation ensures organizations can navigate the complexities of today's cybersecurity landscape with confidence. 
Arctiq emerges as a trailblazer in the domain of DevOps consulting. With a commitment to translating complex technological challenges into streamlined solutions, Arctiq's expertise reshapes the landscape of operational efficiency. Pioneering DevOps excellence, Arctiq empowers organizations to embrace and adapt to the dynamic demands of the digital era. Their hands-on, personalized approach fosters a deep understanding of clients' needs, resulting in tailor-made solutions that propel businesses forward. Arctiq is not just a consultancy; it is a dynamic force driving innovation and efficiency in the ever-evolving world of technology.

Elevating Experiences at the King & Bay Lounge
Every detail was meticulously curated to ensure an unforgettable experience. The evening included a lavish array of hors d'oeuvres, complemented by an assortment of expertly crafted cocktails.
Attendees were also treated to a Custom Clothing Experience, creating a bespoke dress shirt that will serve as a memento of this special event. The tailored keepsakes added a touch of elegance to the evening and will be a reminder of the extraordinary moments shared with friends and colleagues.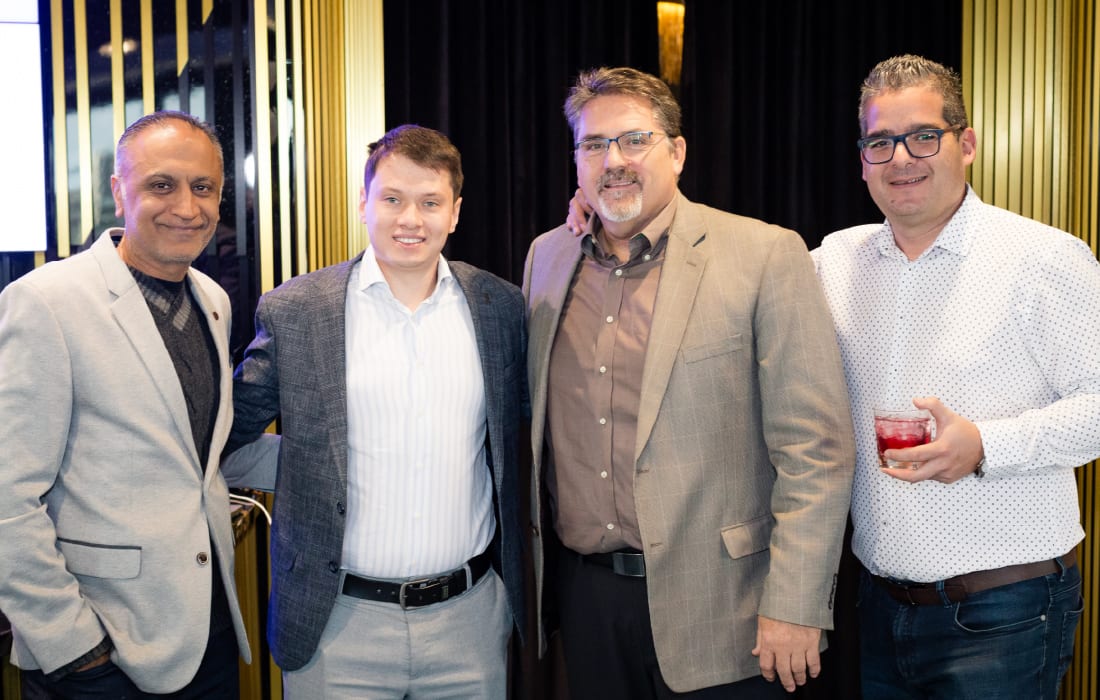 The King & Bay Lounge established itself as the quintessential venue for an unforgettable gathering. With unparalleled service and the Custom Clothing Experience curated for each guest, the evening became an indelible memory for all in attendance.
We look forward to welcoming back Aqua Security and Arctiq in the future, providing a refined environment to cultivate connections through networking and pay tribute to the pioneering spirit of innovative leaders.
Event Gallery 
CLICK ON A THUMBNAIL TO VIEW LARGER IMAGES