The story of Robert Ma's collaboration with King & Bay started a while back with a few custom shirts and ties... and continues to evolve to this day.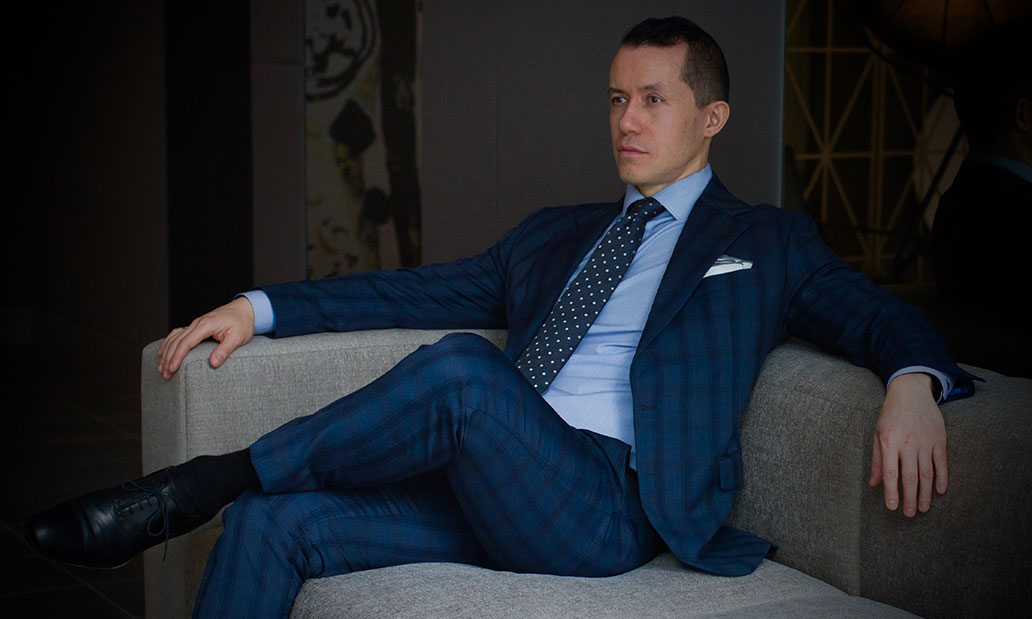 The transition has been easy.
Our client Rob Ma loves looking good. When we first met, Rob was on the hunt for quality custom shirts and ties to complement his wardrobe.
Our shirts were certainly great, but it was when Robert got his first suit from King & Bay that things started to get really interesting.
A bolder, fashion forward style started to really express itself.
Like many of our clients when they first come to us, Rob purchased his first few suits for work.
But, after more than a few compliments from coworkers and even strangers outside business, Rob has engaged the King & Bay team to help evolve his personal style into bolder, fashion forward choices for both business and evening.
Collaboration and passion are the key for Rob.
Rob loves the passion we have for our craft. He loves the choice, and the collaborative approach to creating something that looks great, fits perfectly and exceeds his expectations.
And he loves being a standout in any crowd!