Dress Shirts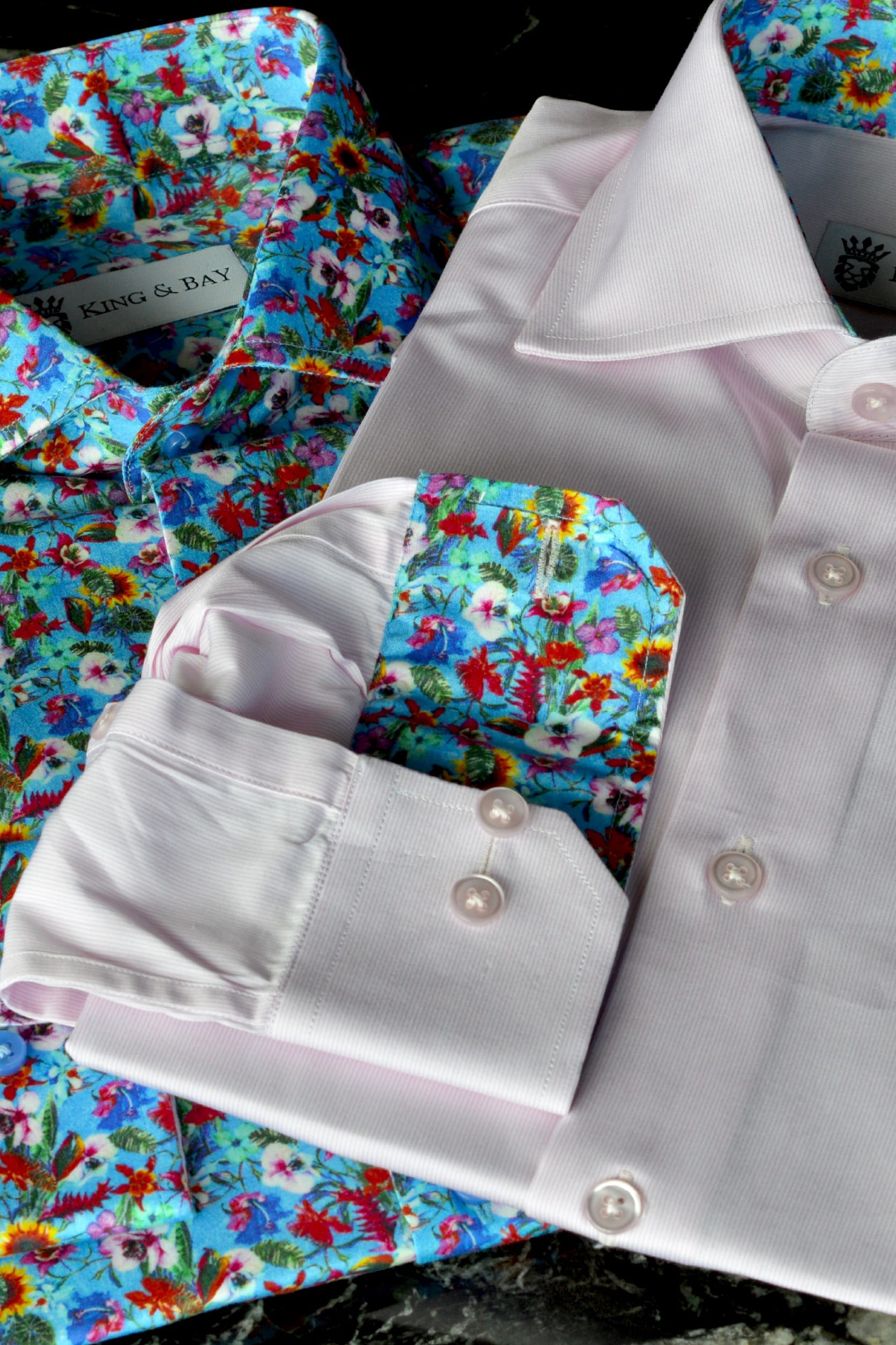 The Power of Custom Dress Shirts
The importance of men's dress shirts in completing an overall look cannot be overstated. They act as the foundation, bringing cohesiveness to an ensemble. 
When you choose a custom dress shirt from King & Bay in Toronto, you can expect nothing less than perfection in every aspect, from the impeccable fit to the exquisite attention to detail.
Your signature style, exclusively tailored.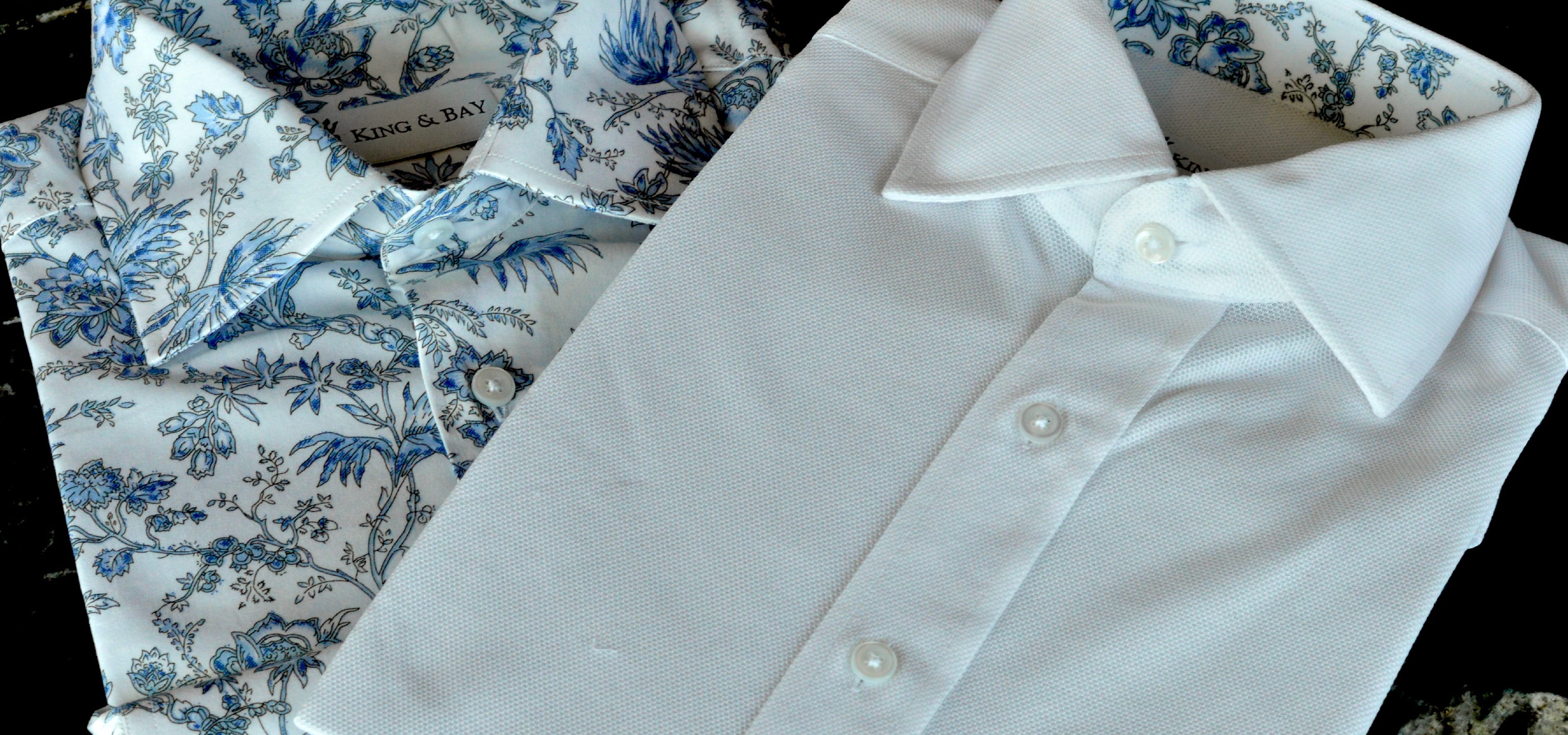 Uncompromising Style
Personalization Meets Sartorial Excellence
Custom dress shirts are a significant component in a man's wardrobe. They go beyond standard sizing, offering a tailored fit that embraces individual body contours and proportions. This personalized approach ensures optimal comfort, freedom of movement, and a polished appearance.
From collar to cuff, every detail is customizable, allowing for a unique expression of personal style. King & Bay custom dress shirts reflect meticulous craftsmanship, the finest fabrics, and attention to detail, empowering men with a garment that exemplifies superior quality and distinctiveness.
Blush Pink Floral

Floral shirts blend vibrancy and charm for bold elegance.

Cloud Grey Polka Dot

Effortlessly stylish, showcasing confident sophistication.

Mulberry and Plum Paisley

Uniquely stylish, expressing individuality and refined taste.

Skull Head Pencil Stripe

Bold patterns create striking dress shirt statements.

French Blue Floral Bouquet

A versatile choice, effortlessly stylish and reliable.

Periwinkle Clover

Elevate your wardrobe with subtle, sophisticated hues.

Denim Blue Polka Dot

Understated sophistication, a staple for professionals.

Tangerine Floral

A fusion of charm and confidence.
The fabrics we source from renowned textile mills are a testament to our commitment to quality. From crisp and classic cotton to luxurious silk blends, our dress shirts offer a diverse selection of materials that cater to different preferences and occasions. These fabrics are carefully selected for their durability, breathability, and visual appeal.
Experience the exquisite feel of our carefully selected fabrics and discover the foundation of exceptional style with a King & Bay.
Impeccable style starts with a custom dress shirt.