Business Suits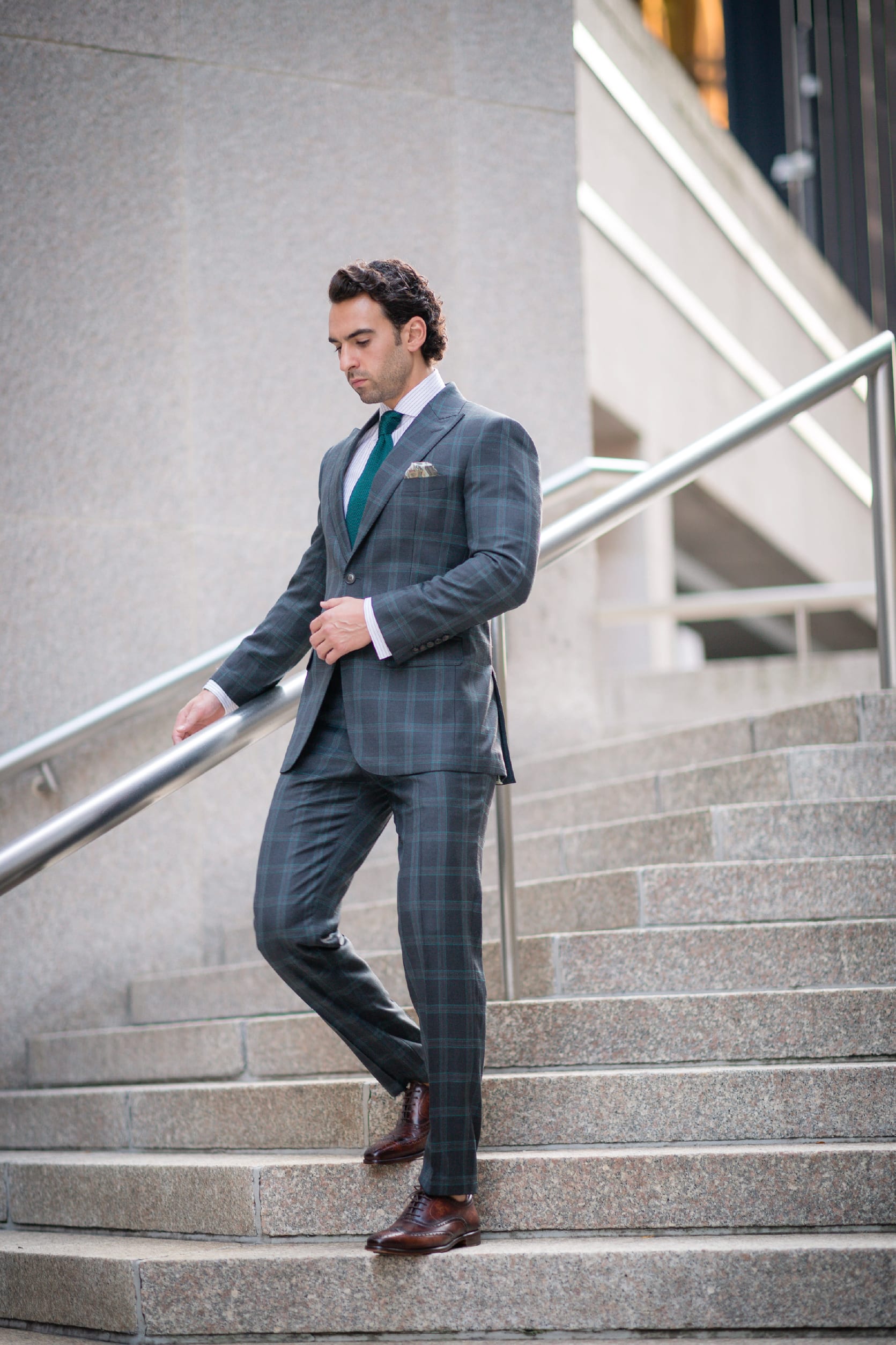 Success is a Powerful Look
Your appearance plays a pivotal role in projecting confidence and authority in the business world. That's why we specialize in crafting exquisite custom business suits that are tailored to your unique style, body shape, and professional aspirations.
With our attention to detail, premium fabrics, and skilled craftsmanship, we ensure that your suit becomes a powerful tool to enhance your professional image. 
Elevate your confidence to new heights with a bespoke business suit.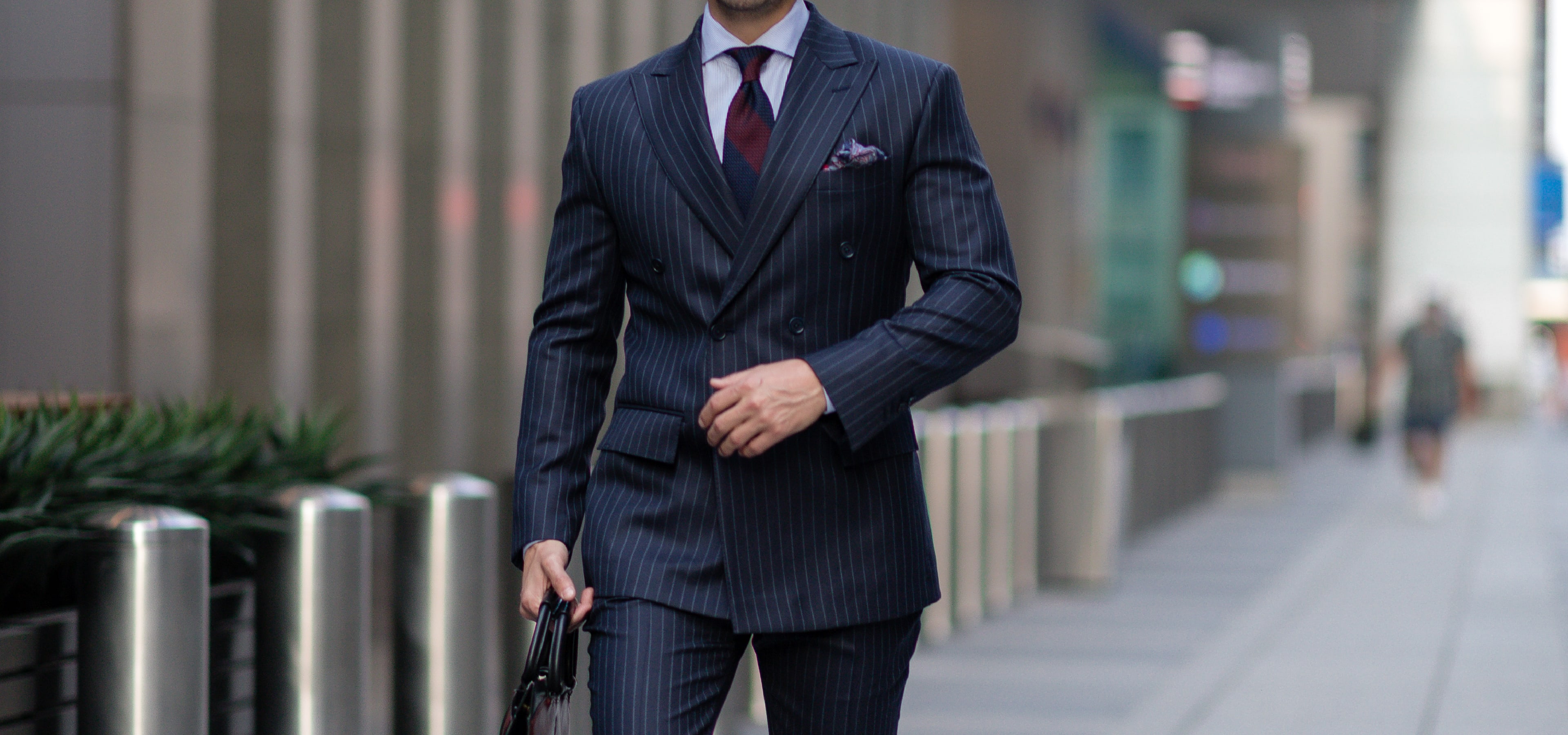 Business Wear
Unparalleled Professionalism: Tailored Business Suits
Reimagine your professional image with a custom suit from King & Bay in Toronto. Tailored to your unique style and body, it becomes a powerful tool that exudes confidence, showcases your personality, and sets you apart in the corporate world.
While a custom business suit is about impeccable tailoring and premium fabrics, it is also an expression of your personal style. Whether you prefer a classic, timeless look or a modern, fashion-forward approach, our Master Clothiers will work closely with you to turn your vision into a remarkable ensemble. From selecting the perfect colour and pattern to choosing the ideal accessories, we ensure that your suit becomes an extension of your personality.
Midnight Navy Polka Dot

Navy power suit: a timeless statement of style and confidence.

Grey Navy Windowpane

Flannel suits are a perfect blend of comfort and refined professionalism.

Espresso Brown Plaid

Brown suits exude sophistication, warmth, and timeless professional charm.

Terracotta Mohair

Luxurious, lightweight, and effortlessly elegant for all business occasions.

Slate Grey Cherry Plaid

Bold patterns elevate modern business style with confidence.

Sapphire Blue Chalk Stripe

Vibrant hues in suits convey confidence, creativity, and standout elegance.

Sandstone Exploded Plaid

Timeless plaid enhances business suits with subtle sophistication and style.

Indigo Blue Tonal Stripe

Subtle stripes accentuate business suits with understated sophistication and professionalism.
We believe that a well-crafted suit begins with the finest fabrics, and that's why we meticulously curate an extraordinary collection. Our fabrics are sourced from renowned mills around the world. From exquisite Italian wool to fine English tweeds, our selection encompasses a wide range of premium materials. 
In the corporate world, first impressions matter and a well-fitted suit has the power to transform your appearance. Whether you're attending a business meeting, delivering a keynote speech, or simply aiming to make a lasting impression, our suits will help you stand out from the crowd and command attention.
CONFIDENCE COMES WITH A CURATED EXPERIENCE, JUST FOR YOU.