Wedding Suits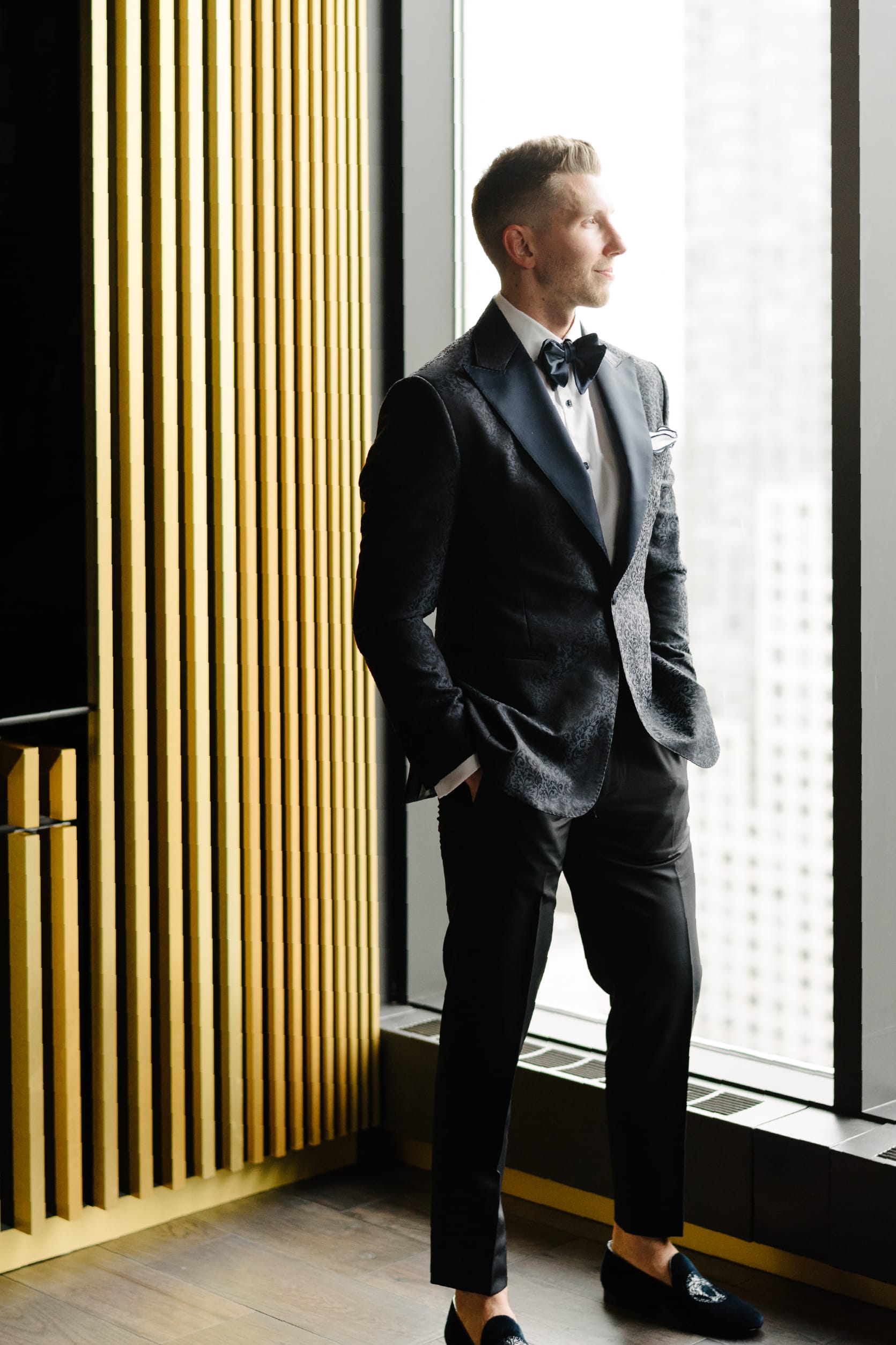 Custom Suits To Say 'I Do'
At King & Bay, we understand that your wedding day is a momentous occasion that demands a suit as extraordinary as the love you celebrate. Our custom wedding suits are meticulously crafted to make you look and feel exceptional on your special day.
From the initial consultation to the final fitting, our experienced team of Master Clothiers will guide you through the process, ensuring that every detail is tailored to perfection. We take the time to understand your vision, style preferences, and wedding theme, translating them into a suit that reflects your unique personality.
Custom Wedding Suits Crafted for Unforgettable Moments.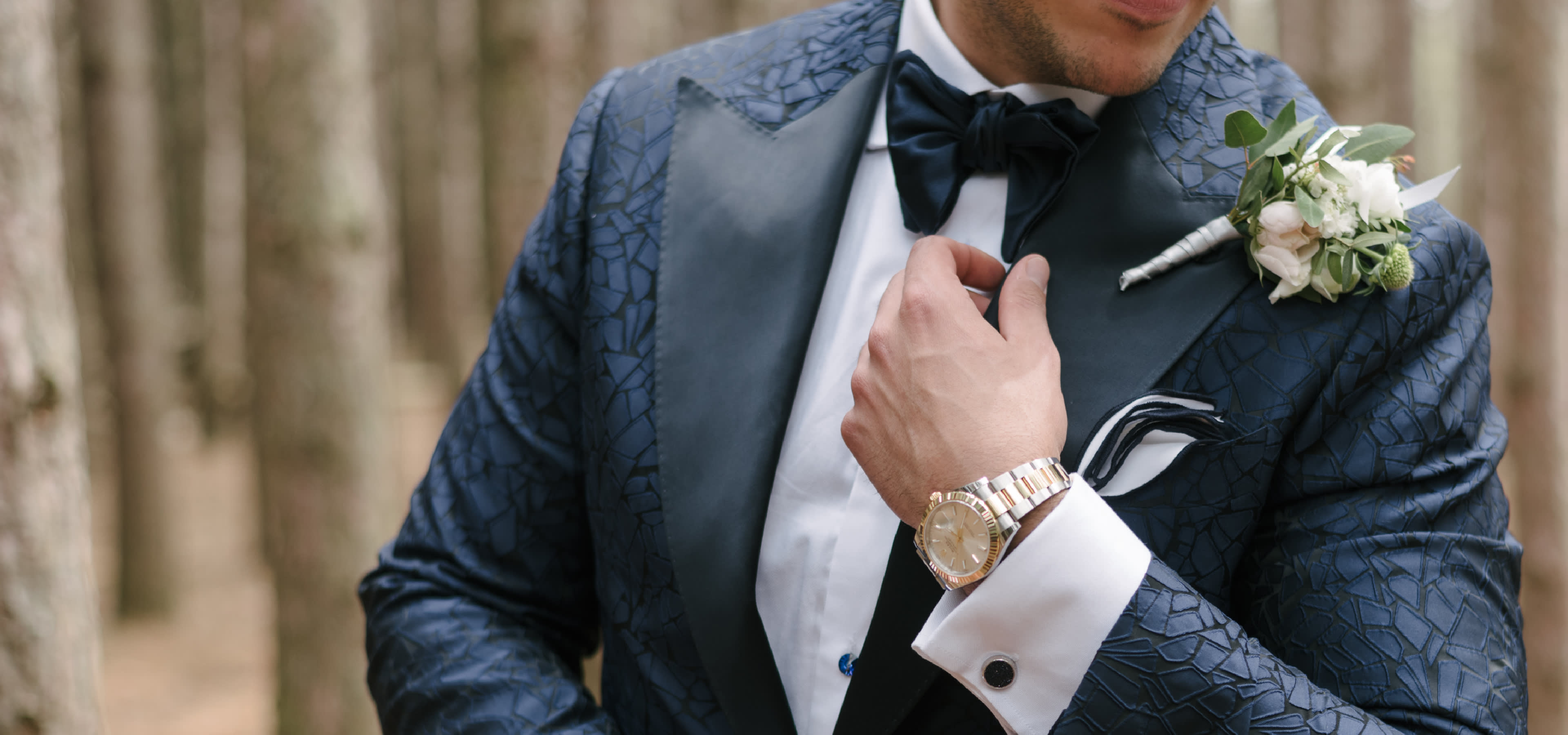 Elegant Wedding Attire
A Custom Suit for a Love That is Tailored to Perfection
Our extensive collection of luxurious material, ranging from classic to contemporary, allows you to choose the perfect fabric that complements your taste and matches the ambiance of your wedding. Whether you prefer a sleek and sophisticated look or a more relaxed and modern style, our skilled Master Clothiers will bring your vision to life.
With our meticulous attention to detail, every element of your custom wedding suit is carefully considered. From the precise measurements to the personalized features such as lapel styles, button choices, and monogramming, we ensure that your suit is a true reflection of your individuality.
Obsidian Black Tuxedo

Timeless elegance, the epitome of formal sophistication.

Royal Blue with Metallic Damask

Opulent, shimmering, captivating with regal allure.

Black Animalia Jacquard

A captivating blend of style and untamed allure.

Azure Blue Paisley Jacquard

A fusion of elegance and artistic enchantment.

Porcelain White Tuxedo

Timeless, sophisticated, an elegant canvas for formal occasions.

Harlequin Weave Jacquard

Unique, intricate, a fabric of bold elegance.

Moroccan Weave Tuxedo

A tapestry of luxury and refined aesthetics.

Diamond Weave Jacquard

Sleek, luxurious, an embodiment of sophistication.
Beyond the craftsmanship, our commitment to exceptional service sets us apart. We understand the importance of timelines and deliver your suit with utmost precision and efficiency, ensuring that it fits flawlessly for your big day.
When you choose a custom wedding suit at King & Bay in Toronto, you not only receive a beautifully tailored garment but also an unforgettable experience. We take pride in being a part of your wedding journey, creating a suit that exudes confidence, sophistication, and timeless elegance. Trust us to make you look and feel your absolute best as you embark on this remarkable chapter of your life.
An Exceptional Wedding Suit Experience Awaits.