India's world-class Cricket Bowler, Zaheer Khan, feels it's important to have the same attention to detail in his custom suits as he has on the pitch.
---

Known as 'India's Best Bowler' and having represented his country on the world stage, Zaheer appreciates precision and perfection, on and off the pitch.
At the same time, being a sportsman of international standing sees him shift his team garb for some well-appointed custom suits when it matters most.
For a man of such status and a tight schedule, he finds his needs are perfectly met with King & Bay.
Zaheer makes time in his intense, international schedule for the custom tailoring experience offered by King & Bay.
Master Clothier, Hozefa Hararwala, has been able to meet with Zaheer when in India to provide a custom suit fitting and the complete King & Bay experience, despite Zaheer's often intense schedule.
We consider it a true testament to our brand, and validation of the quality of the King & Bay custom suit experience, that Zaheer chooses us to meet his needs.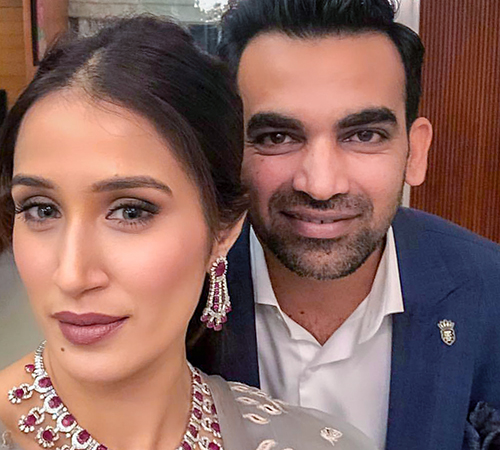 ---