To Jordan Versluis, smart spending means investing in quality, stylish garments – and this stunning raw silk smoking jacket is paying off for him.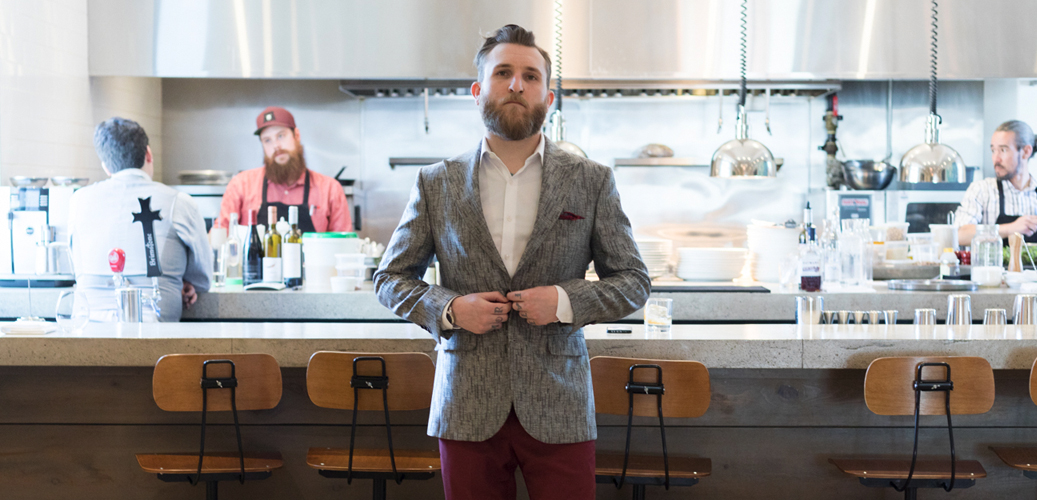 Giving back in style.

Jordan Versluis is a very interesting client. As the Creative Director for CMSIntelligence, a business-first digital marketing and website agency, design and style are inherent to everything he does in his work with clients across North America. 

But his heart is solidly anchored in Niagara – and it's there that he spends his 'give back' time.

Jordan is an active advocate for local community needs, such as housing, social services, food banks and funding for much needed programming. He is a committed volunteer with organizations like Bethlehem Housing, to which he has contributed time, money and his professional expertise.

The first garment we created for Jordan is a stunning raw silk smoking jacket. Jordan has a small frame and doesn't do well with off-the-rack, so he willingly invests in pieces that offer a perfect fit, while offering longevity and versatility. 

Jordan is smart about his spending... smart enough to know a good investment. 
---
---