After meeting us at the Gentlemen's Expo Mark Shaw freshens up his wardrobe with custom sports jackets that suit his style.
Exceptional pieces. Confident style.
Since 2011, Toronto-based Upcoming Media Inc. has provided innovative augmented reality (AR) solutions for iOS and Android devices.

Upcoming Media founder Mark Shaw – a skilled creative executive with a track record of innovation – believes augmented reality has the power to effect change in the way people discover and interact with digital presentations, and is confident that it's here to stay.
As he navigates the creative technological needs of clients across North America, Mark chooses a sophisticated, casual style. For him, custom sports jackets like this one, with rich greys and maroons, balance his desire for personal style with the visual credibility he needs as a business man.
With top-shelf businesses proving it's value, Upcoming Media is looking to the future and how they can impact the technology world next by integrating augmented reality applications into everyday professional projects. 
In our opinion, Mark looks as good as the future of his business.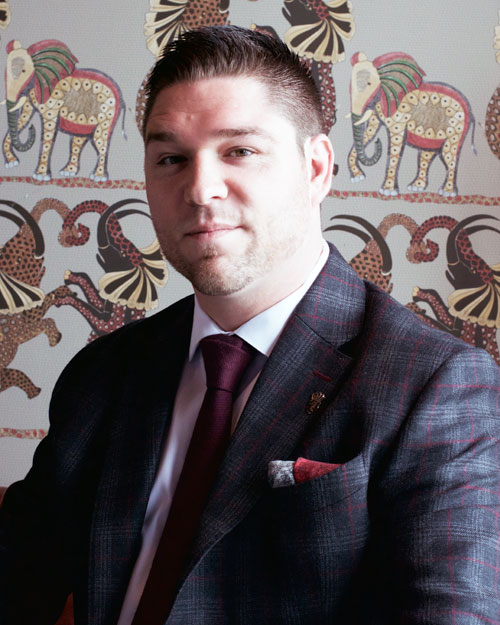 ‹ More Men in King & Bay | Book An Appointment ›
---