Retail technology entrepreneur, Steven Berkovitz, has been building his wardrobe of custom suits and sports jackets, one great piece at a time.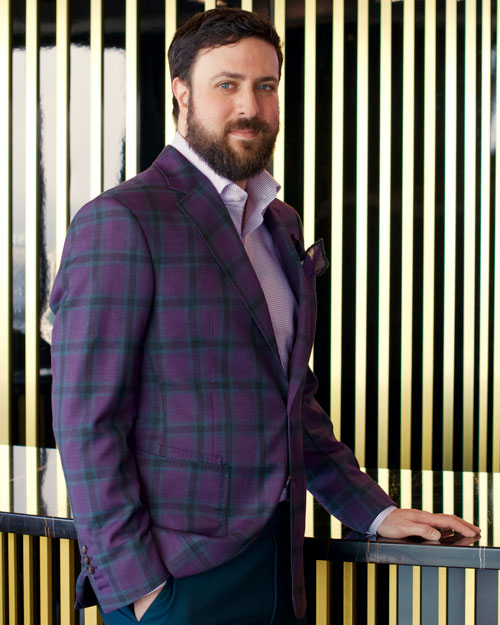 Exceptional pieces. Exceptional style.
As a retail technology executive, a typical day for Steven Berkovitz can go from casual meetings with development teams to meeting with executives from luxury retailers.
King & Bay Master Clothier, Sushant Vachhar, has helped Steven curate a look that leverages key pieces that work spectacularly across the range business and social settings he finds himself in during his busy days.
One thing that Steve is happy about is that the uniqueness of the pieces made for him by King & Bay always gather the right amount of attention and compliments.
In addition to his position as SVP Architecture, Retail Technology at Tulip Retail, Steven is also co-founder of OrderDynamics, which offers a retail order management software.
And, in his 'spare time', Steven is generously donates to a number of causes related to health research and animal welfare.
To learn more about what Steven is up to, check in with him on Twitter or Instagram.
We look forward to continuing our creative collaboration with Steven.
---
‹ More Men in King & Bay | Book An Appointment ›
---