When Clarity of Thought Finds Flawless Expression, Innovation is Unleashed. 
These words express the vision behind Teknicor, a global provider of Core Infrastructure IT Solutions specializing in Data Protection.
Teknicor held this event for senior IT leaders to provide an informative and educational session on available technologies that will act as a last line of defense in the event of a Ransomware intrusion.
It was a perfect fit for Teknicor. 
The Custom Gift
After a presentation by our Master Clothier Aashif Jamani, each guest was fitted for a custom shirt.
The Whiskey Nosing
Then, to elevate guest experience even further, Tom Vanek of Vanek Whiskey provided a premium nosing tasting with five carefully selected bottles.
Tom regaled with stories about the world's finest whiskeys and guests sampled some of the finest.
another Extraordinary experience.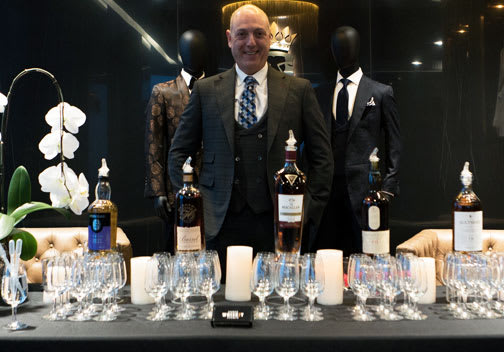 Event Gallery 
CLICK ON A THUMBNAIL TO VIEW LARGER IMAGES