Knowing that 'off the rack' is a non-starter for his business wardrobe, this young professional looks to King & Bay for inspiration on how to make a solid first impression.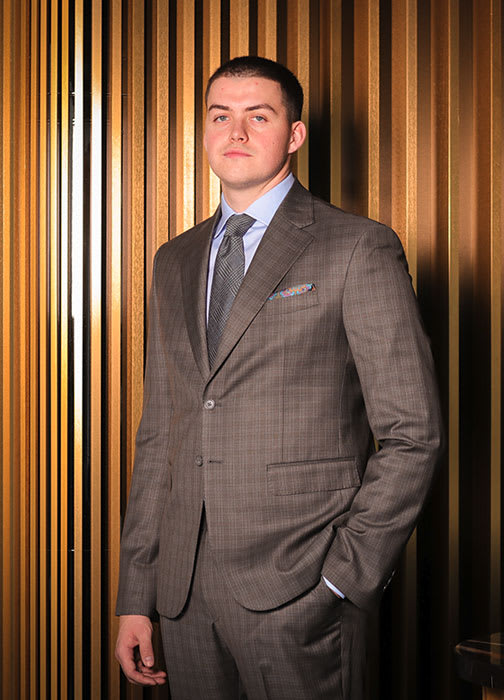 Perfectly Suited For Sales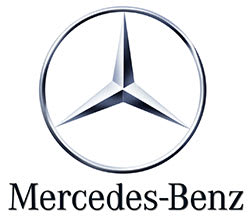 We first met Ronan Healey as he was graduating from college. Hitting a height of 6'7" in his late teens, Ronan has always had difficulties buying any type of fitted garment off the rack. 
Luckily, Ronan had a connection with King & Bay.
For his college graduation, we designed a stunning cobalt blue suit with a rich red tonal lining. It was the first time Ronan had ever felt 'the perfect fit' in a garment.
Fast forward a few years – Ronan is launching his professional career in sales with Performance Auto Group at their Mercedes Benz dealership in St. Catharines.
As he transitions from Delivery Specialist into Sales, Ronan needs to make a great first impression with every client he interacts with. And before he can engage a client with personality, it's the visual first impression that is important.
That's where we come in. As he is kicking off his career, we understand that Ronan needs a foundational set of clothes that he will build on as his career progresses. 
We've added 2 more suits, a sports jacket and complimentary dress pants – all of which can mix and match.
At King & Bay, we believe timeless style paired with quality construction is an investment that will pay dividends long into the future for any young professional.
It's a Smart investment in style.
The guys at King & Bay are great. I can't speak highly enough of how helpful they have been at every step of the way – from helping me think through the best combination of garments at this early stage of my career, to fitting me perfectly, to the gracious customer service and extraordinary attention to details I didn't even know existed! For me, this is a big investment and King & Bay is helping me make wise decisions.
CLICK ON A THUMBNAIL TO VIEW LARGER IMAGES