At a staff appreciation event for a Toronto-based hospitality group, guests discover the King & Bay private event offering for women.
Appreciating Inspired Staff
Founded in 1993 by Peter Oliver and Michael Bonacini, Oliver & Bonacini Hospitality is now recognized as one of Canada's leading restaurant and event groups.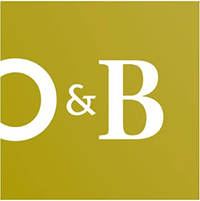 Oliver & Bonacini credits its success to the development of a strong corporate culture, where excellence of food quality and service is surpassed only by the quality of their staff. This private event was held for their Events & Catering sales team.
IT was A fitting reward indeed.
An Inclusive Gifting Experience
When corporate clients approach us about a holding a private event in the King & Bay lounge, we are often asked how we integrate a curated experience for female guests, that equals the men.
It's true that our custom clothing offering is exclusive to men – we acknowledge that our expertise is not in women's wear. However, we do know a great accessory when we see one, and it's this offering for women that surprises in the most agreeable way.
At this event, the women were gifted with their choice of a beautiful Italian silk scarf, customized with their initials, and the men a custom shirt.
Another perfect fit... For Both the Men & Women.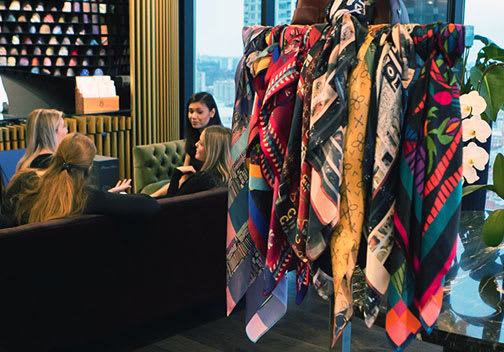 Event Gallery 
CLICK ON A THUMBNAIL TO VIEW LARGER IMAGES