Spring is a great time to update your wardrobe and invest in new work suits. With so many different fabrics available, it can be difficult to know which ones are ideal for the season. We've shared the best suit fabrics for men for the workplace.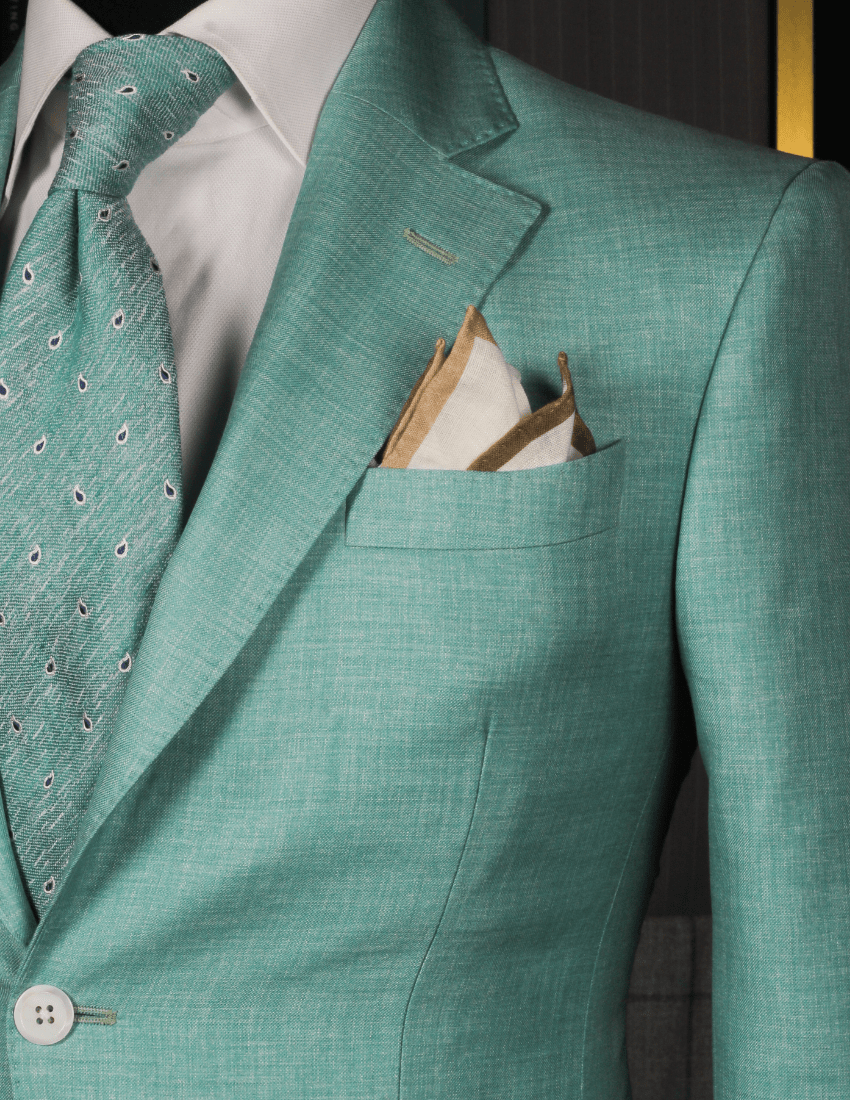 Spring into Style: Men's Work Suit Fabrics for the Season
As the weather begins to warm up in the spring, it's time for men to start thinking about updating their work wardrobe. One of the easiest ways to do this is by investing in some new work suits made with the right fabrics for the season. Choosing the right suit fabric can make all the difference in comfort and style.
Best Fabrics for Men's Spring Work Suits 
Cotton
Cotton suits are a great choice for men's work suits because they are lightweight, breathable, and comfortable to wear. The natural fibres of cotton allow air to circulate, making them perfect for warmer weather. Cotton suits come in a variety of colours and patterns, making it easy to find a suit that reflects your personal style and work environment. They can be dressed up with a tie and dress shoes for a formal look or dressed down with a casual shirt and sneakers for a more relaxed look.
Linen
Linen is another lightweight fabric that's perfect for spring. It has a unique texture and a natural, casual look that makes it great for more relaxed events. Linen suits can be dressed up or down, depending on the occasion, and they're easy to care for. Be aware that linen wrinkles easily, so you may need to have it pressed or steamed before wearing.
Wool
Wool work suits are a classic and timeless choice for men in the spring. The material is known for its durability and it also has the benefit of being breathable and lightweight enough for the spring season. Wool suits come in various weights, so it's important to choose one that is appropriate for the warmer weather. When it comes to styling a wool work suit for spring, you can experiment with different colours and patterns to add some variety to your work wardrobe.
Seersucker
Seersucker fabric is a great choice for a work garments in the spring. This lightweight and breathable material is perfect for keeping you cool and comfortable during the warmer months while still maintaining a professional look. Seersucker has a distinct puckered texture, which not only adds visual interest but also helps to promote airflow and moisture wicking. A seersucker suit can be dressed up with a tie and dress shoes or dressed down with a pair of loafers and a casual shirt. Overall, seersucker is a versatile and stylish fabric that is perfect for any professional setting in the spring.
Chambray
Chambray is a lightweight cotton fabric that's often mistaken for denim. It has a similar texture and colour, but it's much softer and more breathable. Chambray suits can be dressed up or down, making them a versatile choice for spring. They're also easy to care for, and they won't wrinkle as easily as linen.
Whether men prefer the classic look of wool or the lightweight feel of cotton, there is a wide variety of men's work suit fabrics available for the spring season to complement every style and need.
If you are ready to update and elevate your work wardrobe for spring, contact us.
---
More King & Bay Men's Style Advice