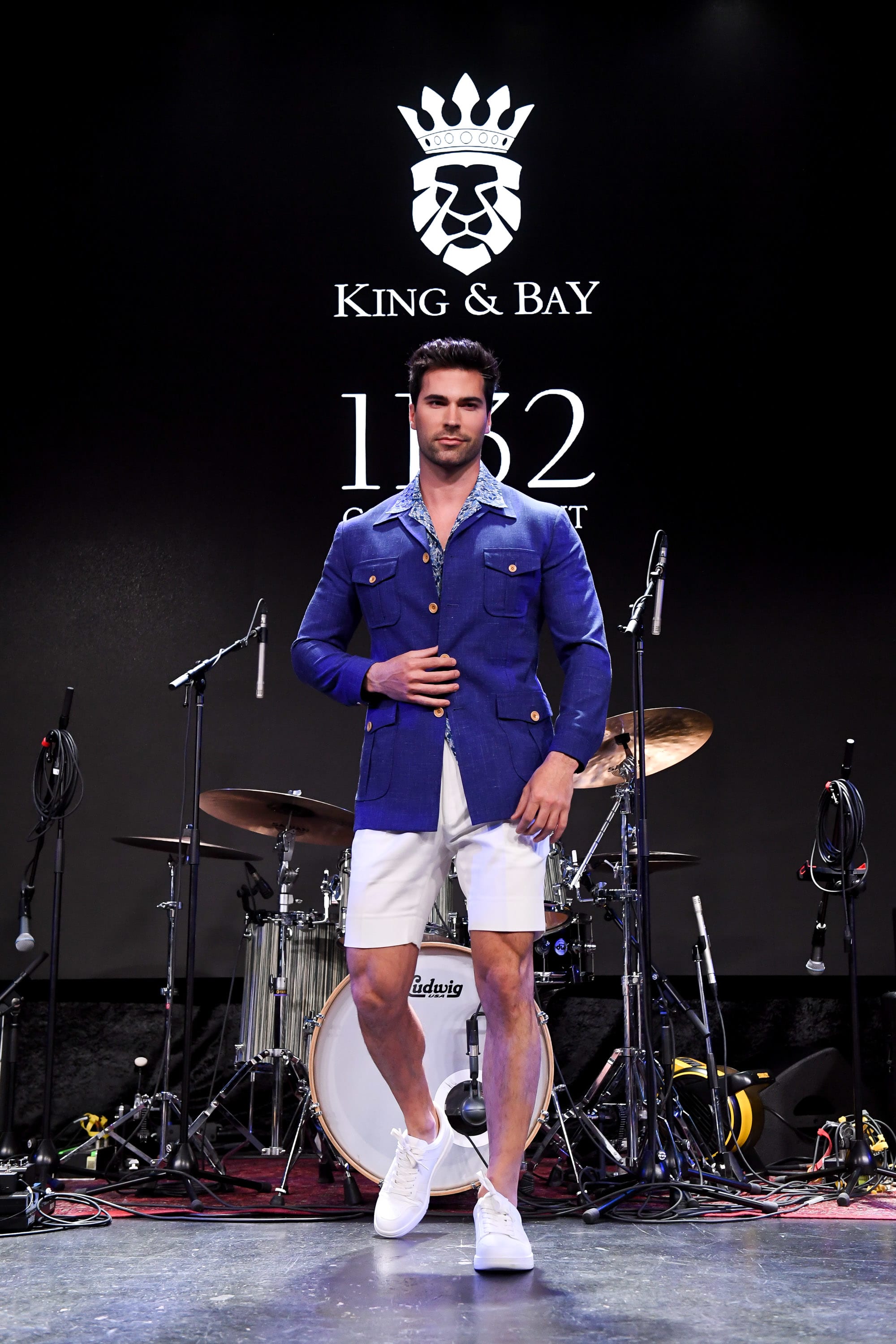 Fashion, Philanthropy, Fun.
We were honoured to support and participate in the Wet Gala because it was an incredibly meaningful event. Over 500 of Toronto's most influential guests walked a blue carpet to enjoy a night of style and purpose, and to raise awareness about the lack of access to clean water in developing countries. The evening was a delightful affair, featuring a captivating fashion show, scrumptious culinary delights, delectable cocktails, live music that set the perfect ambiance, and a silent auction with impressive items to bid on.
With great pleasure, we relish the opportunity to partake in extraordinary events that seamlessly blend the worlds of fashion and philanthropy. On this occasion, we proudly showcased the latest runway looks from our Spring Summer 2023 Style Guide. Our guide exudes a sophisticated aesthetic and features a range of meticulously crafted pieces that epitomize refined elegance.
The purpose of showcasing these particular designs was to inspire attendees to experiment with new colours and patterns this season, and to help them envision a wardrobe that reflects their unique sense of style.
We welcome you to contact us if you would like to inquire about any of the King & Bay looks that were featured on the runway.
About Water Ambassadors Canada
According to the World Health Organization, more than 2 billion people globally lack access to clean drinking water, sanitation, and hygiene. Water Ambassadors Canada is changing lives with clean water. Lack of access to clean water is the number one cause of death and disease in the world; providing individuals with access to clean water and sanitation can save lives, help break the cycle of poverty, and bring economic opportunities to developing communities. 
To date, Water Ambassadors Canada has helped over 500,000 people in 25 different countries gain reliable access to safe drinking water through their projects. To gain insight into the various initiatives and nations that have received aid, the list of beneficiary projects and countries can be found here.
Event Gallery 
PHOTOGRAPHY: YE AGENCY