Safari jackets have become a popular choice for fashion-conscious men, as they offer a versatile and stylish option for the spring and summer months. In this blog, we will explore the features of safari jackets, their history, and how to wear them.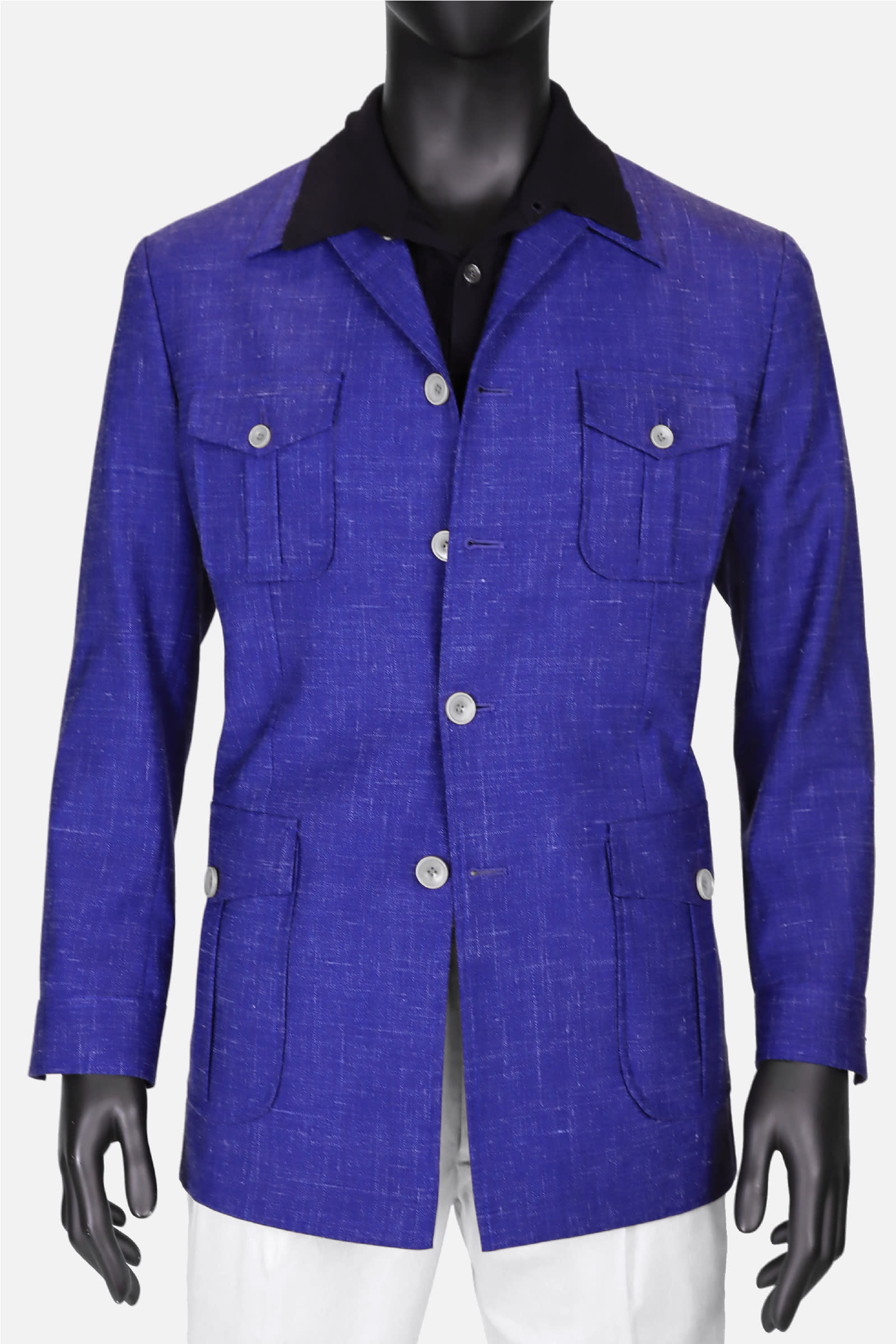 A Guide To Safari Jackets for Fashionable Men
Safari jackets are a timeless classic that have been a part of men's fashion for decades. Originally designed for practical purposes during hunting and safari expeditions, they have evolved to become a versatile and stylish piece of clothing that can be worn in a variety of settings.
Safari jackets are perfect for spring and summer, with their lightweight and breathable materials, making them a popular choice for men's wardrobes during these seasons.
Safari Jackets: Adventurous & Fashionable
Features of Safari Jackets
Safari jackets typically have a few distinguishing features. They are usually made from lightweight, durable fabrics like cotton, linen, or silk. The jackets often have multiple pockets with button or flap closures, which make them practical for outdoor activities.
The collars are usually small and stand up, and the jackets may have a belt to cinch the waist for a more fitted look.
Ways to Wear Safari Jackets
One of the great things about safari jackets is their versatility. They can be dressed up or down depending on the occasion. For a casual look, pair a safari jacket with a simple t-shirt, jeans, and sneakers. To dress it up, layer the jacket over a dress shirt and chinos or trousers. You can even wear a safari jacket over a suit for a modern twist on traditional formalwear.



Choosing the Right Safari Jacket
When selecting a safari jacket, consider the occasion and the climate. For more formal events, choose a jacket in a neutral colour like beige, khaki, or olive. For a more casual look, you can choose a jacket in a brighter colour or pattern. Additionally, consider the fabric and lining. If you live in a warmer climate, opt for a lightweight, breathable fabric like linen. If you'll be wearing the jacket in cooler weather, choose a jacket with a lining for added warmth.
How to Accessorize a Safari Jacket
Whether dressing for a casual day out or a formal evening event, the right accessories can elevate the look of your safari jacket. A silk scarf draped around the neck adds a pop of colour and texture, while a woven belt cinched at the waist accentuates your silhouette. Remember to keep it simple and let the jacket be the focal point of your ensemble. With the right accessories, a safari jacket can be worn for any occasion, making it a must-have item in any fashion-forward man's wardrobe.
Safari jackets are a versatile and stylish option for men's spring and summer wardrobes. With their lightweight fabrics, practical pockets, and timeless style, they offer a great option for outdoor activities, casual events, and even more formal occasions. When selecting a safari jacket, consider the occasion, climate, and your personal style to find the perfect fit.
King and Bay offers the luxury of custom safari jackets tailored to individual preferences, ensuring impeccable fit and unparalleled style. Contact us.
---
More King & Bay Men's Style Advice