Corporate Events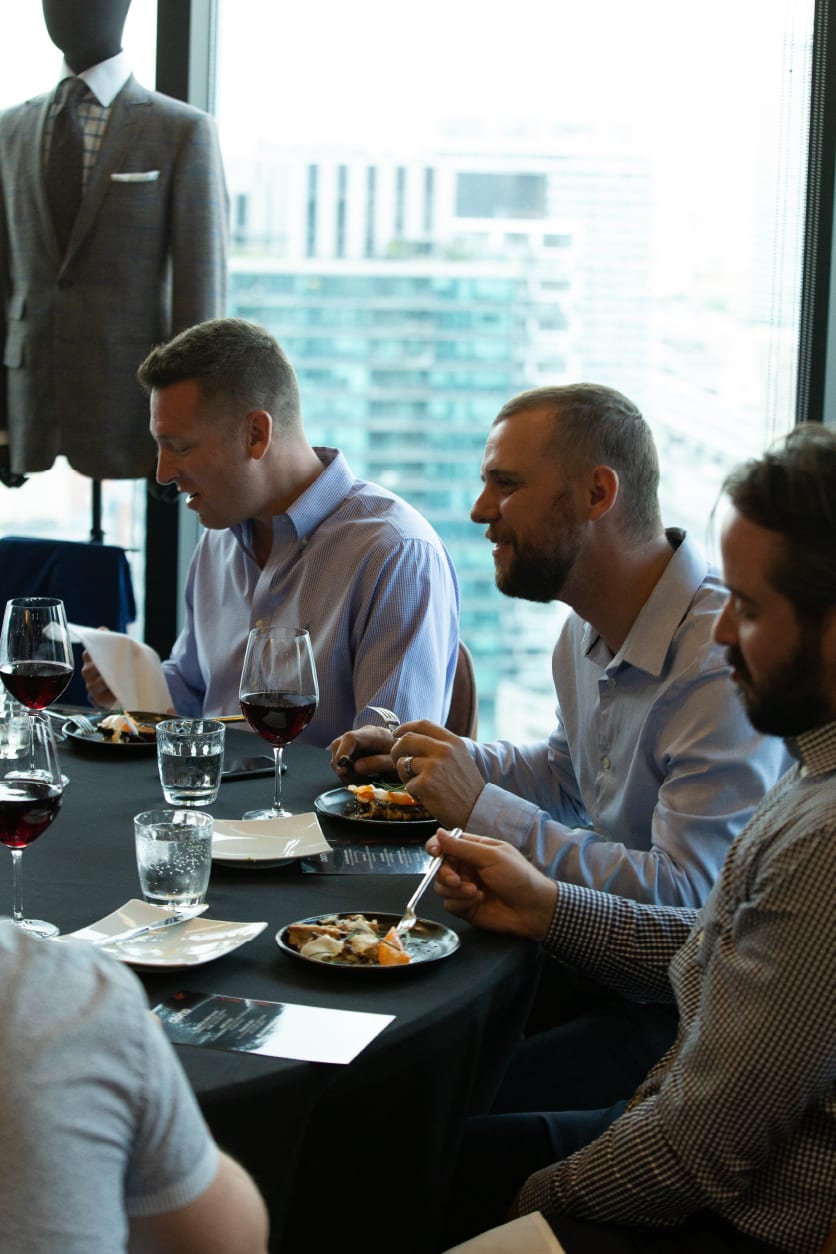 Celebrating with Distinction
At King & Bay in Toronto, we understand the significance of expressing gratitude in a truly remarkable way. Our events go beyond the ordinary, providing a platform to honour and celebrate relationships that matter most. 
With an unwavering dedication to creating memorable experiences, our events exude elegance and authenticity. From personalized touches to curated details, each event is as unique as the relationships being celebrated.
Appreciation events that transcend the ordinary.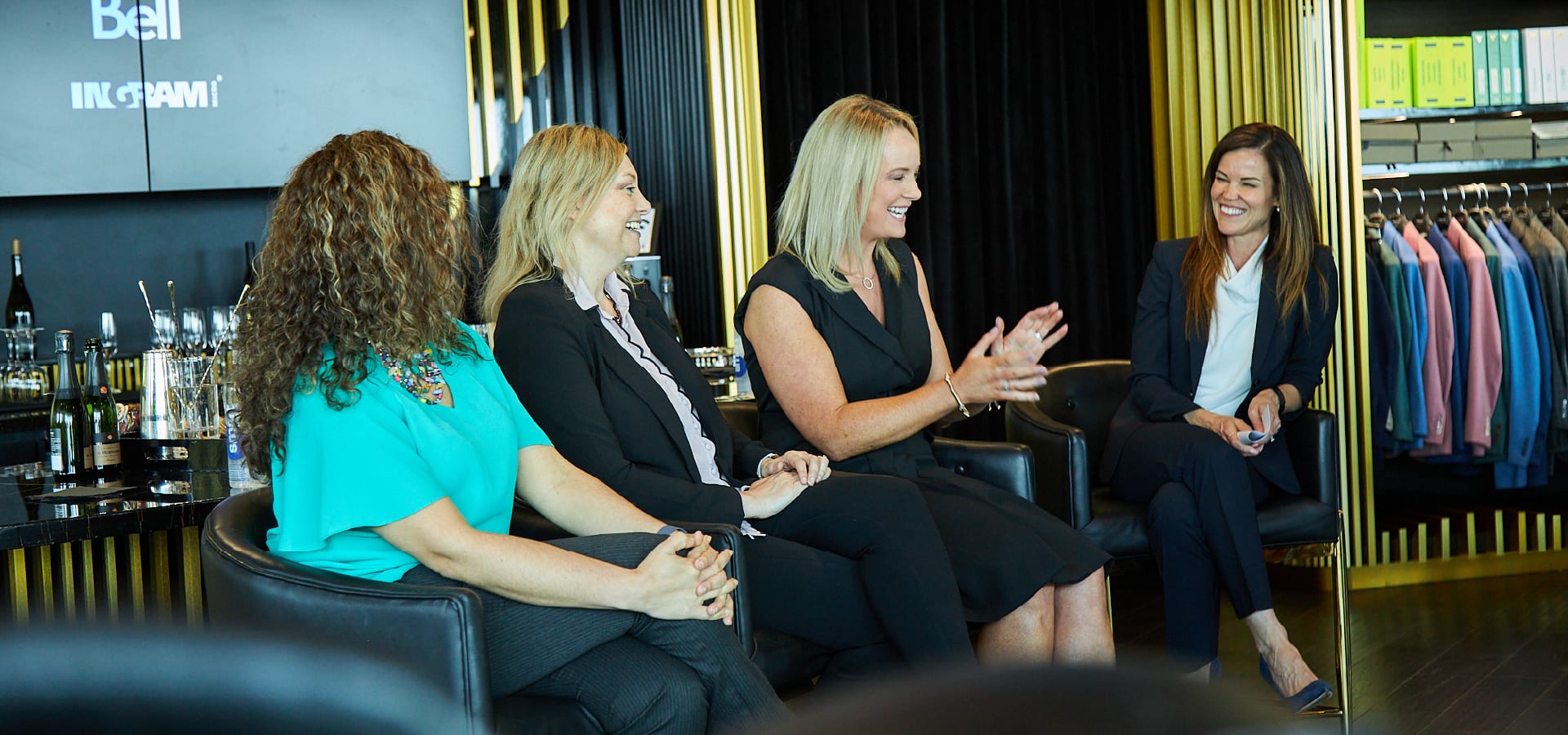 Valued Moments
Why Choose King & Bay for Appreciation Events
The hallmark of our appreciation events is our Custom Clothing Experience. We believe that the finest way to show appreciation is through a gift that's as distinctive as the relationship itself. Our Master Clothiers work closely with each guest to craft custom garments that resonate with their style, personality, and preferences. The result is more than a piece of clothing – it's a heartfelt gesture that won't be forgotten.
From intimate gatherings to formal affairs, our events are designed to foster meaningful connections. Whether it's acknowledging valued clients, dedicated employees, or cherished partners, King & Bay events honour the people who contribute to your success.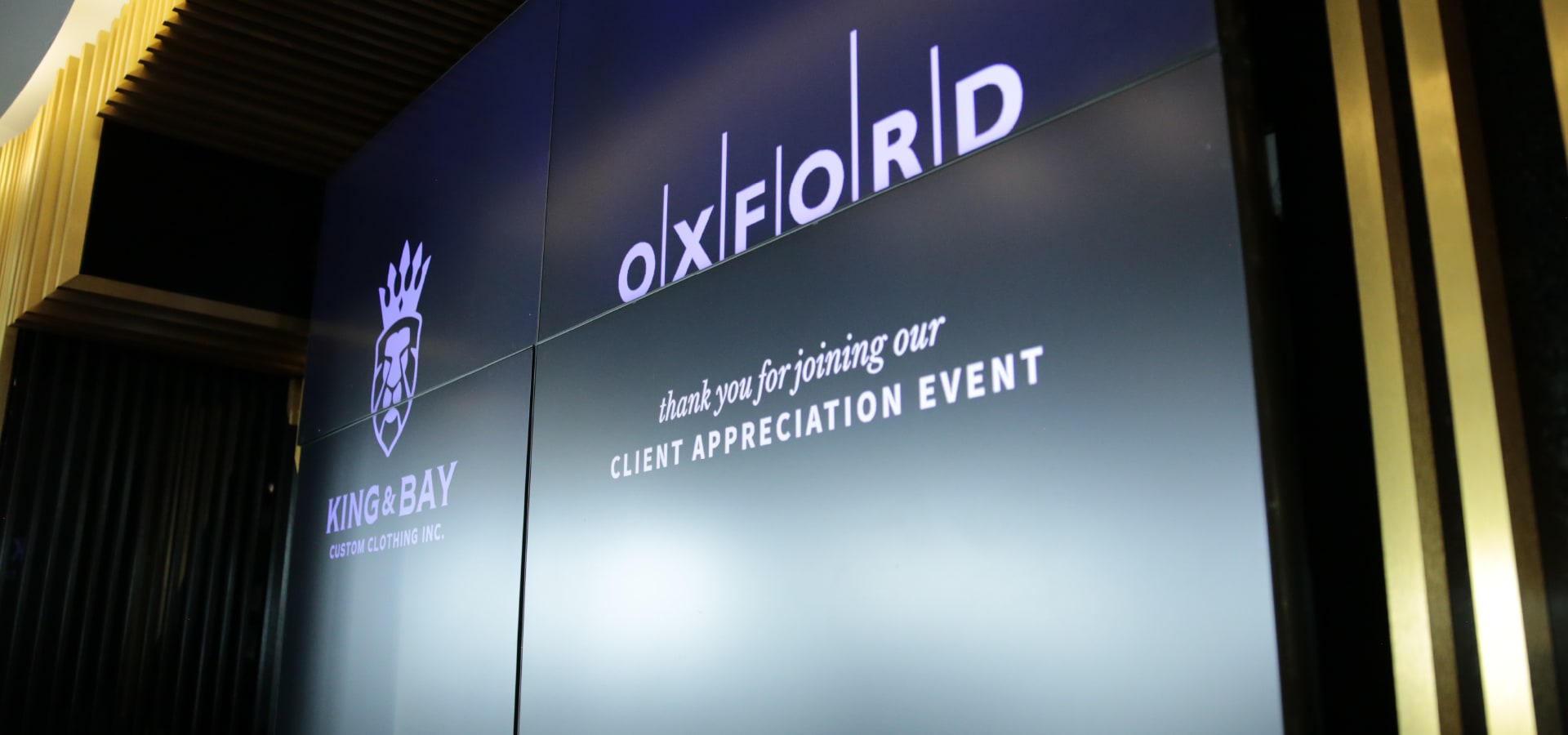 Luxury Event Experience
King & Bay offers comprehensive event solutions for a seamless experience. We handle every intricate detail, enabling hosts to prioritize their guests. From managing food and drinks to curating guest experiences and branding, we ensure a flawless execution. With our expertise, you can trust that every aspect of your event is meticulously crafted, leaving you free to create meaningful connections and lasting impressions.
For more information, please read our Frequently Asked Questions.