Corporate Events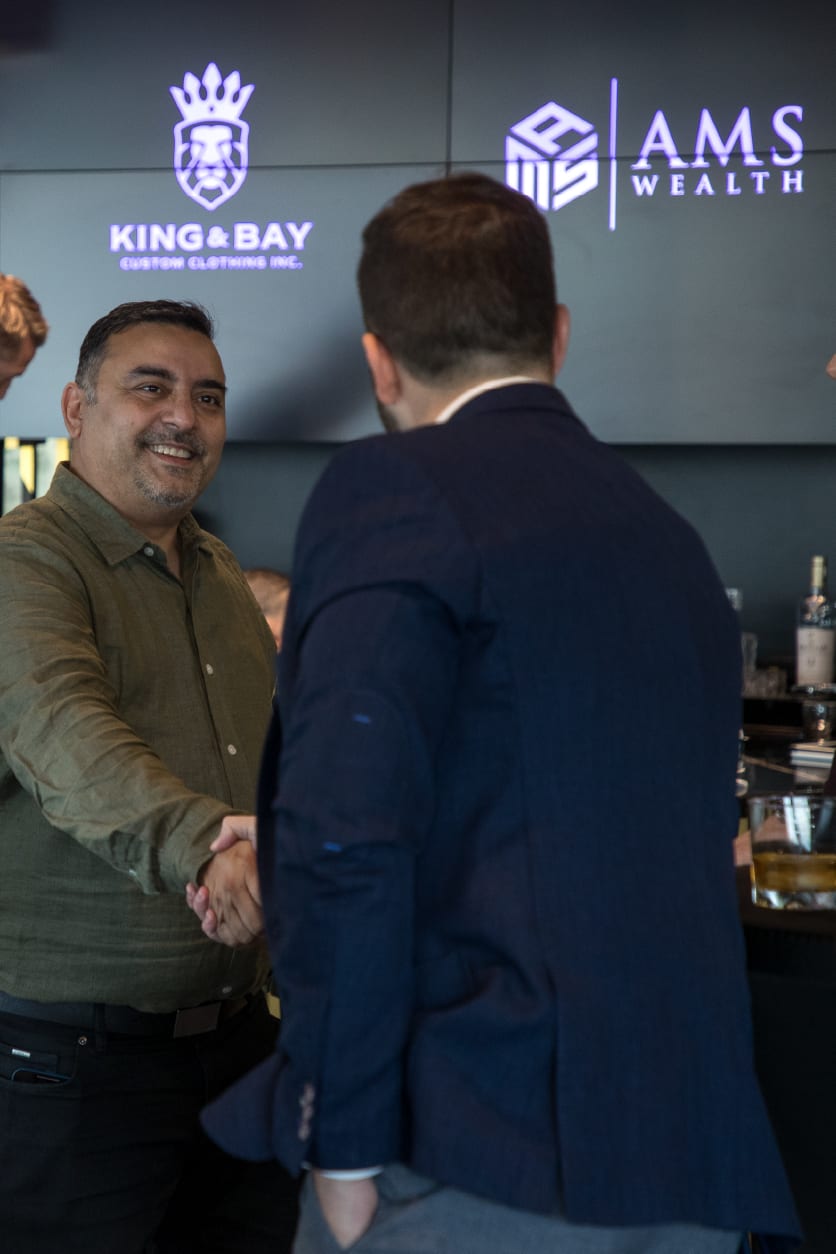 Memorable Corporate Events
Welcome to King & Bay in Toronto, where the art of networking is elevated to a new level of sophistication. We understand that every interaction and every conversation is an opportunity waiting to unfold.
With our Custom Clothing Experience as the cornerstone, we present networking events that go beyond transactions, fostering genuine connections that last.
Elevate your next corporate event to extraordinary heights.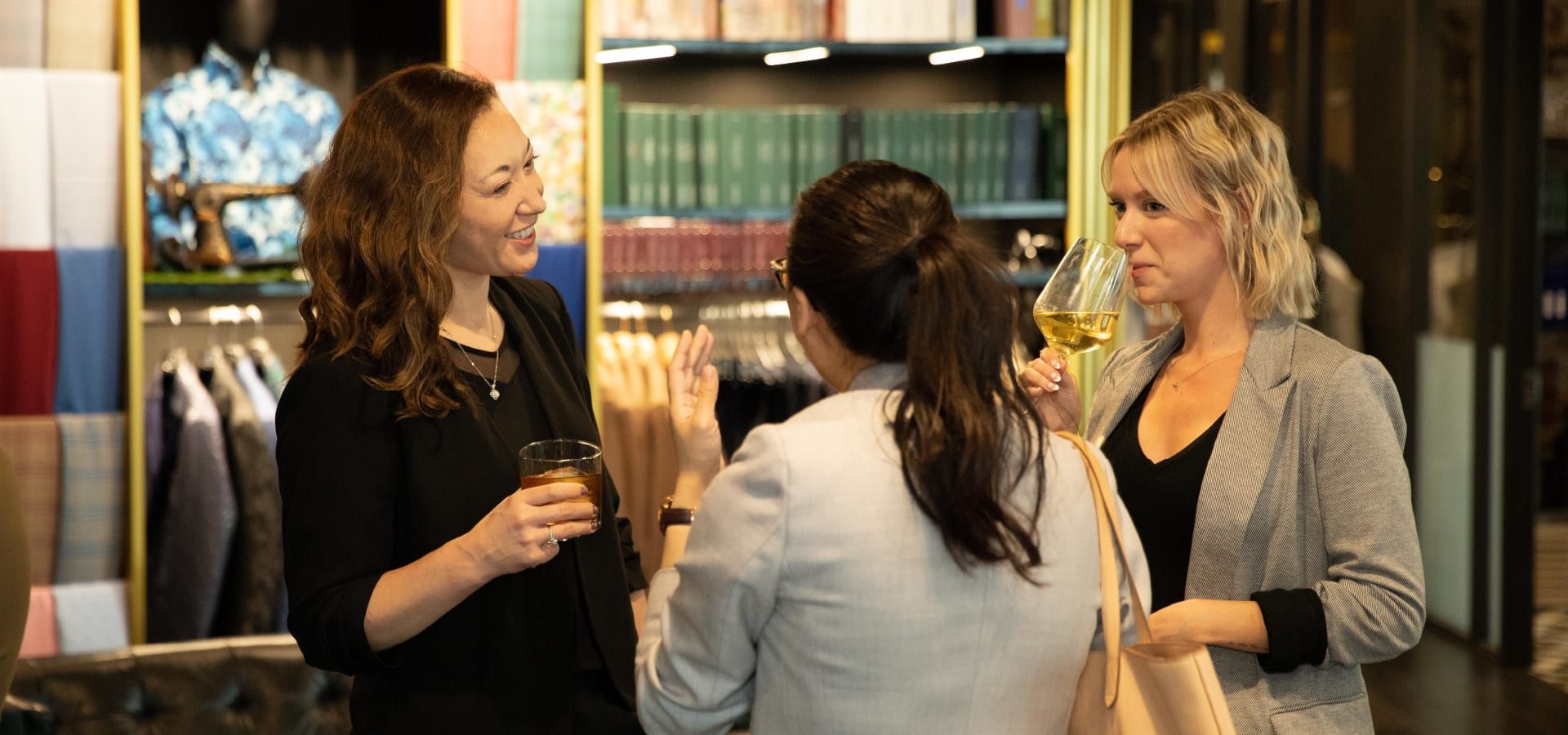 Crafted Connections
Why Choose King & Bay for Networking Events
At King & Bay, our commitment to fostering authentic connections extends beyond the event itself. We recognize that meaningful relationships require ongoing interaction. With multiple genuine touchpoints, you can continue the conversation and strengthen relationships after the event.
Whether during the process of multiple fittings or when personally delivering the finished garment to your guest, we create dedicated moments to reconnect. These touchpoints allow us to not only ensure a perfect fit but also to allow you to engage in meaningful conversations and solidify the foundation of a lasting partnership. We ensure you stay at the top of your guest's mind.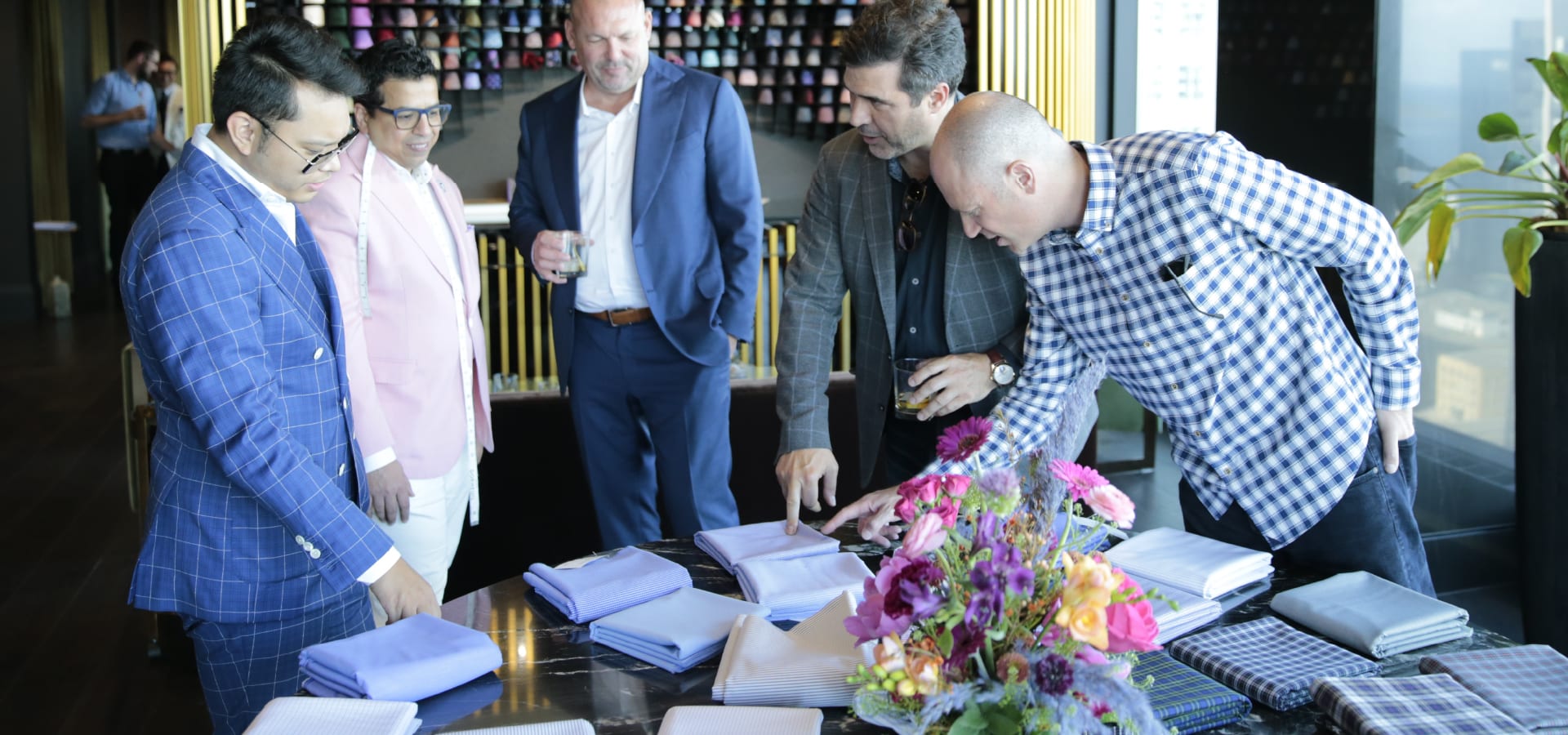 Luxury Event Experience
King & Bay offers comprehensive event solutions for a seamless experience. We handle every intricate detail, enabling hosts to prioritize their guests. From managing food and drinks to curating guest experiences and branding, we ensure a flawless execution. With our expertise, you can trust that every aspect of your event is meticulously crafted, leaving you free to create meaningful connections and lasting impressions.
For more information, please read our Frequently Asked Questions.