Endless customization – it's the foundation of every garment we design at King & Bay. And, with our custom lining process for suits and jackets, the possibilities are endless.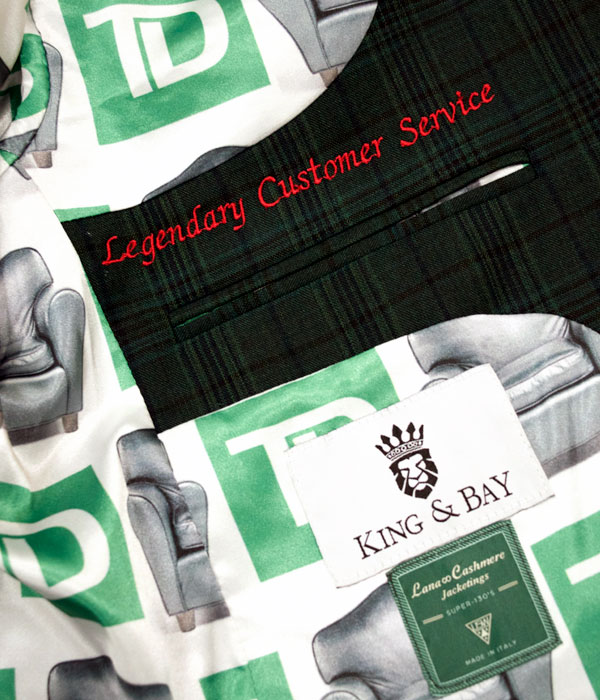 You Imagine. We Create.
Our exclusive custom lining option is another way we help you make a stand-out statement with your new jacket from King & Bay.
Where can we integrate a custom lining? Well, the possibilities truly are endless.
Wedding Suit & Groomsmen Jackets
Corporate / Reward Jackets
Club & Team Jackets
Event Jackets
Personal Style Jackets
Family Reunion Jackets
We could go on and on, but we'll stop.
Take your imagination, marry it with our collaborative design process – and we guarantee you'll be thrilled with the results.
It's custom creativity at a whole new level.
With our custom linings, we can create virtually anything our clients envision. Whether it's corporate branding, personal images, or a statement of style, the possibilities are endless.
CLICK ON A THUMBNAIL TO VIEW LARGER IMAGE