The Sophisticated Sherwani
Let the Master Clothiers of King & Bay help customize your Sherwani jacket to fit any occasion, with stunning fabrics and signature details that will make you stand out.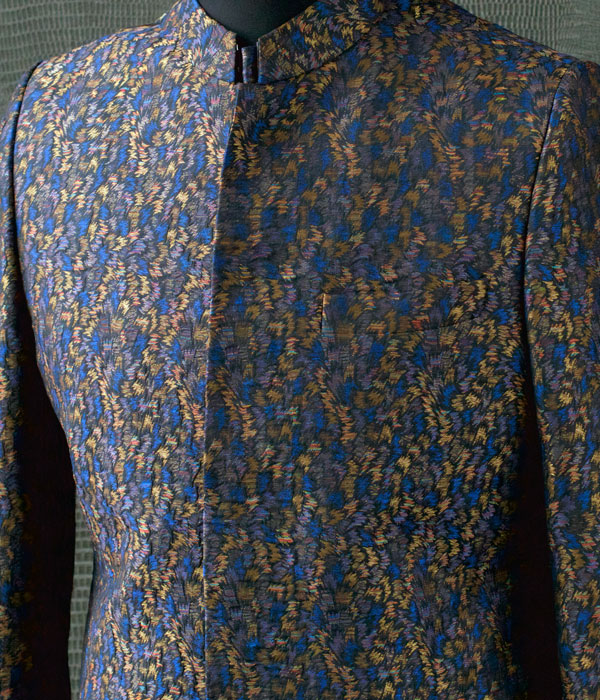 An Elegant Look With Royal Heritage
A Sherwani is a long coat-like jacket that is knee length – traditionally worn by Indian royals.
We like to think of it as India's version of a formal tuxedo or smoking jacket.
At King & Bay, we specialize in designing every Sherwani to fit our clients individual style, with signature details that make a personal statement for weddings or other festive occasions.
Luxurious silk fabrics, hand-detailed embroidery and other stunning design details, carefully envisioned by our Master Clothiers guarantee a look that will make you feel as elegant as the royalty of times gone by.
Sophisticated Sherwani style, your way.
Stand Out in Your Own Sherwani Jacket
CLICK ON A THUMBNAIL TO VIEW LARGER IMAGE