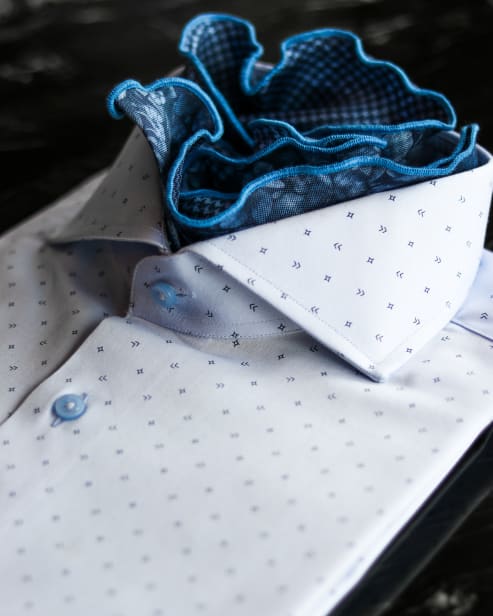 Is there a better investment than a custom shirt?
Well, maybe. But, if you ask our clients, a custom shirt from King & Bay in Toronto can change a whole lot.
Men's wardrobes revolve around their shirts. The shirt is the item that pulls your look together, jacket on or jacket off. So it makes a lot of sense to invest a bit in a custom shirt that fits perfectly and feels extraordinary.
A custom shirt can solve a lot of problems.
Many men experience difficulty buying shirts for reasons of proportion. It could be the arm length. It could be the neck. It could be the chest. Whatever the specific reason, trying to find a ready-to-wear shirt that is actually 'ready to wear' for your body can be exasperating.
At King & Bay, all that goes out the window. Because we build our shirts for your body with the same care that we take for all of our Custom and Bespoke Menswear.
A King & Bay shirt is the best shirt you'll ever own.
Assess your wardrobe and see how many 'all season' suits you have. If you have a healthy weekly rotation of work suits and are shopping for your first fall suit, opt for a garment that can be easily switched into your rotation. This is the first step into expanding your seasonal wardrobe.
We start with 100% Italian Cotton.
Every King & Bay custom shirt is made from 100% Italian cotton. And, just to be clear, these are is not just good quality cottons. These are extraordinary quality cottons.
With thousands of fabrics available in solids, checks, stripes, paisley, print, modern designs, you can express yourself any way you like... or even better... in many ways.
Then we customize.
Business, casual... or in between. We do it all. The difference is in the length and structure of the shirt. Plus, a more formal dress shirt has stiffer cuff and collar, while casual or sport shirts have smaller, less stiff cuffs and collars
Every detail is considered – the collar, cuffs, the placket, trimming, thread colour, button colour. You get the picture. Suffice to say, you'll look sharp.
It's quality you can see and feel.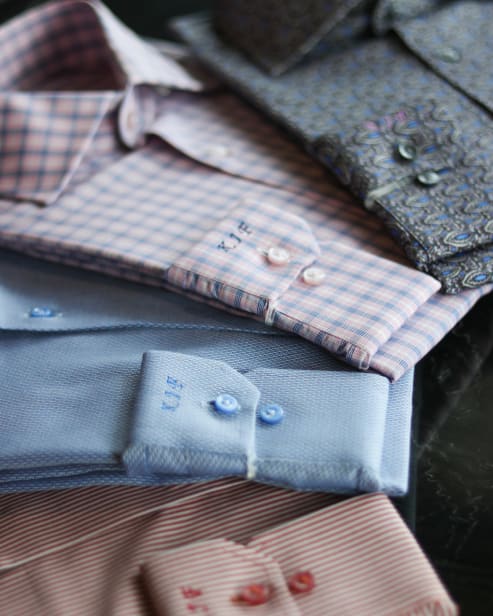 The Journey of a King & Bay Custom Tailored Shirt