Smoking Jackets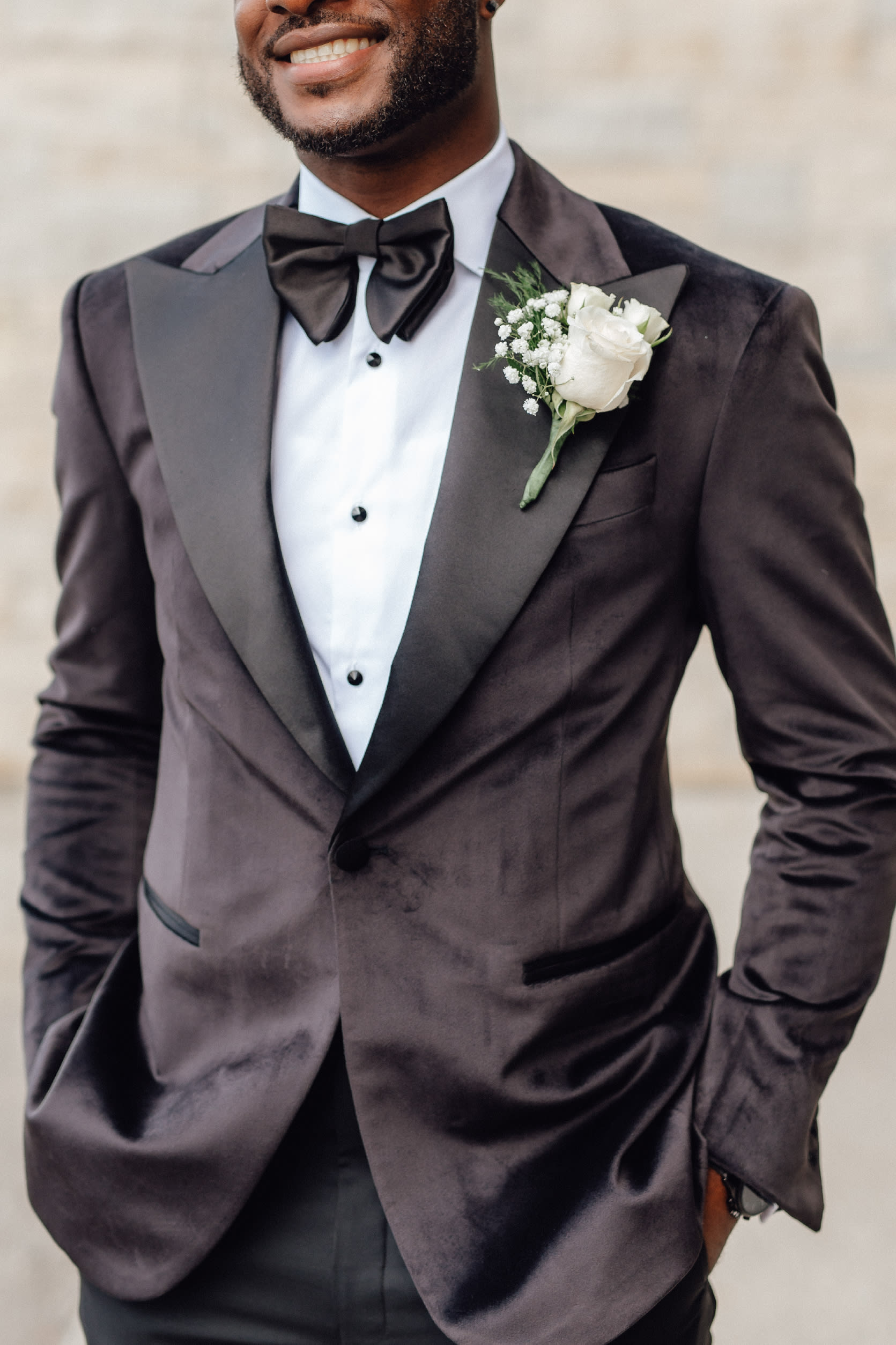 An Icon of Elegance
Crafted with meticulous care, each stitch of a smoking jacket tells a story of craftsmanship. The choice of fabric—such as luxurious silk jacquard—evokes a sense of luxury and distinction. 
With its captivating blend of tradition and timeless appeal, the smoking jacket continues to stand as an enduring symbol of sartorial excellence.
Indulge in Refined Luxury
Smoking Jacket Heritage
The smoking jacket's history is woven with threads of sophistication and indulgence. From its humble origins as a practical garment to its evolution into a symbol of refined taste, it remains an enduring emblem of timeless elegance, conveying the art of dressing with distinction.
The fabric choice is pivotal in creating a standout effect, and at King & Bay, our signature smoking jackets are crafted from exquisite silk jacquard. This coveted fabric combines luxurious texture with visual allure, reflecting an era when a well-crafted jacket could transform a man. 
Smokey Grey Floral Jacquard

Elegant, versatile, adding a touch of sophistication.

Dark Cyan Green Velvet Tuxedo

Captivating, stylish, exuding confidence with lavish texture.

Starry Night Black Sparkle Jacket

Shimmering, elegant, adding a touch of enchantment.

Red Damask Floral Jacquard

Vibrant, alluring, a bold expression of sophistication.

Cobalt Blue Velvet Jacket

Bold, refined, a statement of sophistication.

Violet Lattice Jacquard

Intricate, timeless, a blend of texture and elegance.

Exploded Floral Jacquard

Striking, captivating, a fabric of expressive elegance.

Silver Circular Ogee Jacquard

Striking, captivating, elegantly refined.
When you choose a silk jacquard smoking jacket from King & Bay in Toronto, you join an exclusive club of discerning individuals who appreciate meticulous craftsmanship and attention to detail.
Elevate your jacket further with a custom lining, ensuring a truly one-of-a-kind creation.
Elevate elegance with custom smoking jackets - timeless sophistication redefined.