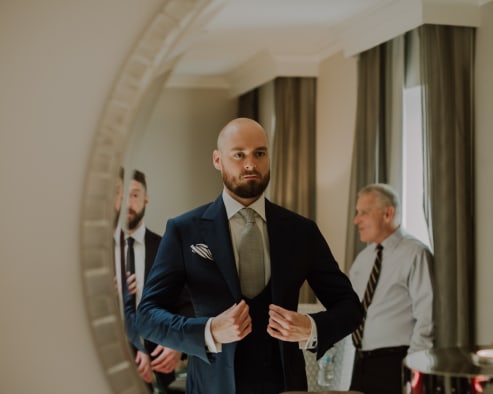 Your Suit Should Say 'I Do', Even Before You Do
Your wedding day will be remembered as one of the happiest days of your life. However, the time and effort spent to organize the big day can be extremely busy. The last thing you want to worry about is what you will be wearing.
Whether you're looking to make a statement, or just to make your partner happy, we'll design the perfect suit for you and your groomsmen on your wedding day.
Design. Details. Handled.
We'll Help You Enjoy Every Minute
King & Bay in Toronto is proud to offer a unique curated custom wedding experience for grooms and their groomsmen.
With our private lounge at your disposal, we customize an event for your entire wedding party to be fitted at once –so you have one less thing to worry about.
It'll be fun... and we'll take care of the details.
Relax. Enjoy. Savour The Experience.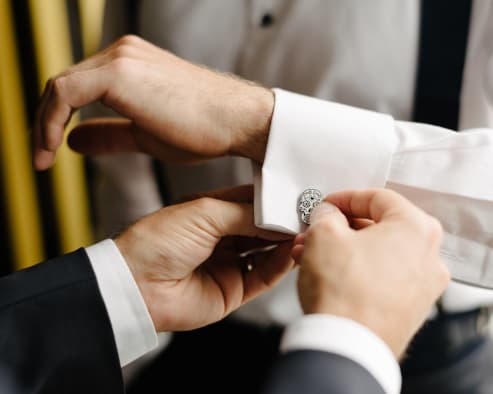 Big thanks to Aaron & Mike for all the help! The amazing work you guys did to complete the very personalized look for our wedding... just perfect. Everything was beyond expectation!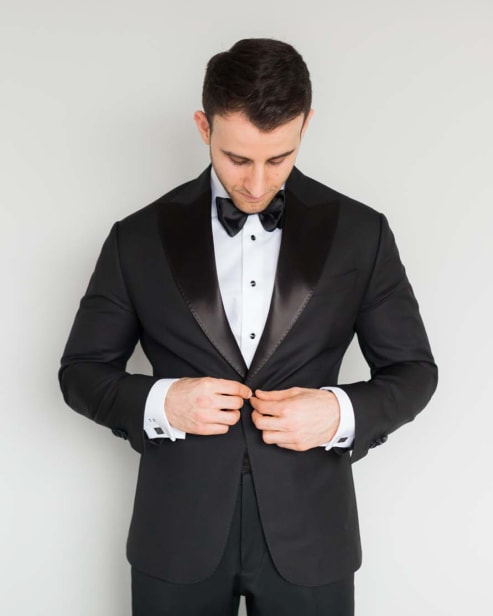 We Guarantee Your Bride Will Be Impressed
Not only will we absolutely ensure your wedding suit is stand-out, we'll also take away all the stress and make it easy for you and your bride.
We suggest you book your first consultation approximately 12 weeks prior to your wedding date. We can either begin with your wedding suit... or host your entire wedding party in our stunning new Brookfield Place lounge for drinks and a master fitting. (And, if you like, the game can be playing on our bar screen.)
Having said that, please know that the process is very flexible and we'll follow your lead.
If you'd like to find out more, please give us a call. We're happy to guide you through the process.
There's no obligation. And the scotch is on us.