The Endless Customization Promise

Endless customization is a King & Bay philosophy that is represented through our exclusive Master Suit offer, our extensive selection of the finest fabrics, and our eagerness to work with our clients to bring ideas to life.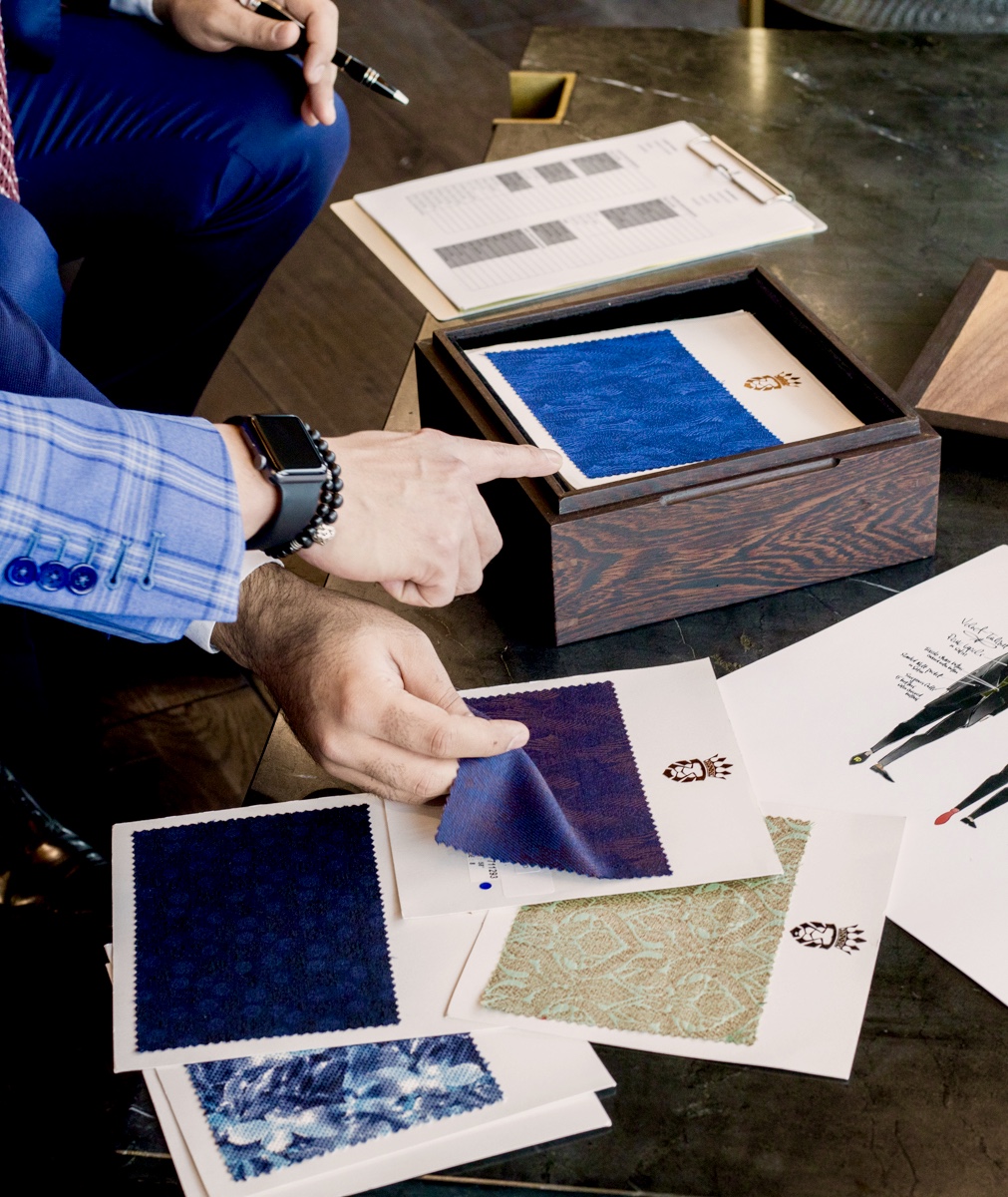 The King & Bay Way
While there are technically 3 types of tailored suit options – made-to-measure, custom and Bespoke – King & Bay only focuses on custom and Bespoke garments.
Learn More About Custom & Bespoke Suits
Every Garment Is Custom or Bespoke
Custom tailoring starts with a dream or an idea – and then precise, personal measurements are taken. At any time in the process of designing and fitting a custom suit, you can adjust – or customize – almost any component. Custom tailoring can take a garment anywhere that your body type, your style and your imagination suggests.
Bespoke is often thought of as the gold standard of men's tailoring. Your suit is drawn, cut and sewn by a single master tailor here in Toronto. While often more expensive and requiring more lead time, the Bespoke process also allows for endless customization and the opportunity to create an individual and beautifully fitted garment.
The perfect fit is the goal of our endless customization promise.
We'll Get It Just Right.
Aside from crafting a suit with a fit that's spot-on, we offer a breathtaking selection of detailing for every aspect of your garments – be it a custom suit, sport jacket, smoking jacket, or shirt.
From buttonholes to waistband details... or phone pockets to stitching... the possibilities are truly endless. As, of course, are the ideas. We'd love a chance to share some thread thoughts with you in our Brookfield Place lounge.
It's all part of the curated custom clothing experience at King & Bay.