Give the gift of King & Bay custom clothing – the perfect solution for a family member, friend or associate.
The Perfect Gift for Any Man with Style... on Any Occasion
Any man who appreciates quality and who wants to make a distinct impression unique to his personality will appreciate the gift of style from King & Bay.
The perfect fit. The perfect fall of the fabric. The attention to details. An extraordinary experience. These all come with every gift card we sell.
Whether you're looking for a unique holiday gift, the perfect birthday present, or for something to celebrate a graduation or promotion, may we recommend a gift card from King & Bay, Toronto's premiere purveyor of custom clothing for men.
Our gift cards can be used at the private King & Bay lounge towards the purchase of any garment – from a shirt or jacket through to a custom suit or silk jacquard smoking jacket.
Or, if you prefer, you can choose our Virtual Consultation option – a safe and easy way to enjoy the personalized King & Bay experience through an online process with your Master Clothier tailored to your needs.
He'll look great. He'll feel great. And he'll be endlessly grateful for the gift.
It's The Perfectly Suitable Gift... in Every way.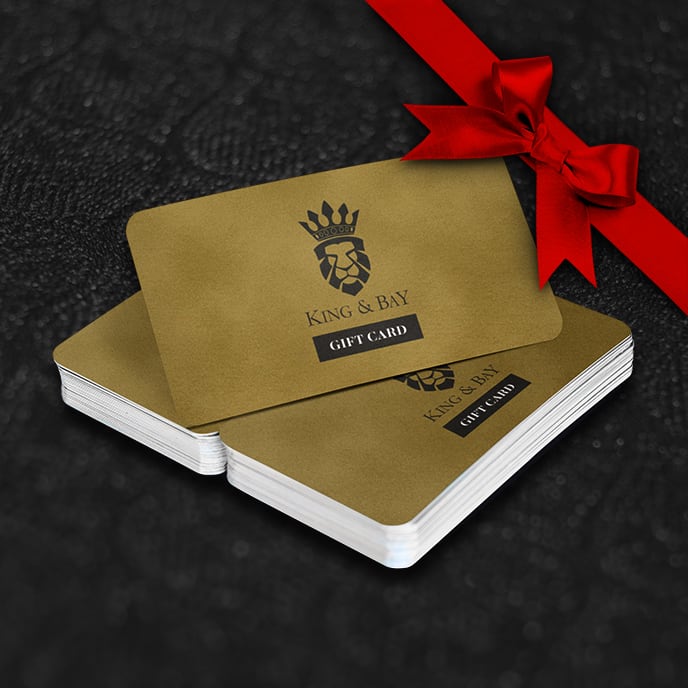 Give the gift of style. Perfectly customizable.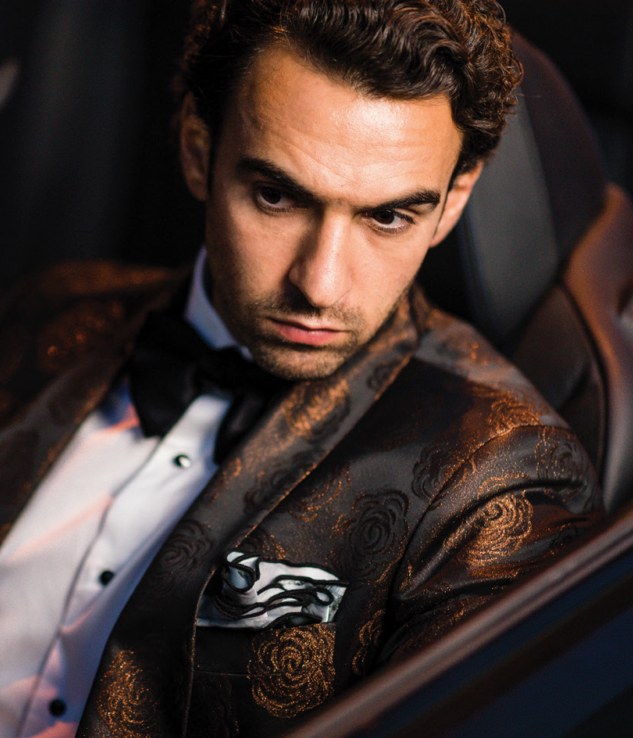 Gift Card FAQs
What gift card formats are available?
We have two options: eGift Cards and Traditional Gift Cards. Digital gift cards can be ordered online through the links on this page. For Traditional Gift Cards, please call us.
How does the recipient redeem his gift card?
King & Bay Gift Cards can be used for any in-person purchase at our exclusive lounge in Brookfield Place, in the heart of downtown Toronto's Financial District. The recipient can bring the email either on his mobile device or a print-out. 
How quickly will the recipient get the eGift Card?
The eGift Card will be emailed immediately the same day of purchase (at midnight) or on the date selected during checkout.
How can I check a gift card balance?
To check the balance for an eGift Card , please visit our card information page. To check the balance on a Traditional Gift Card, please call us.
Are King & Bay Gift Cards reloadable?
Yes! Our egift cards are reloadable. Please visit our card information page. 
It's a stylish gift available in the value of your choice.