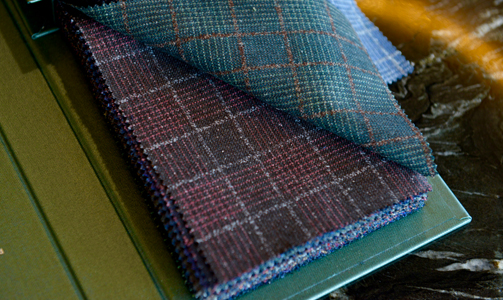 Quality You Can See & Feel
There is nothing quite like the feeling of a truly fine Italian fabric.
We know from experience that when, for the first time, you don a jacket or suit made with a fine Italian fabric, something changes. You'll stand up just a little bit taller. You'll feel that much more confident. And you'll know that wherever you go, you will stand out.
There is nothing quite like it.
Every season we search for the finest suiting and shirt fabrics available from the best fabric mills in the world. For me, it's one of the pleasures of this business. I believe a good quality fabric is, in itself, a piece of art.
Fabrics From The World's Finest Mills
A critical part of the quality commitment from King & Bay is our selection of fabrics. In the King & Bay lounge, you will discover a selection of unique suiting and shirting fabrics from the finest Italian mills. And we guarantee, you'll find something that suits you perfectly.