Fall-Winter 2021 Lookbook
We are proud to introduce our Fall-Winter 2021 Collection. Everything has been exclusively curated for you and your lifestyle. Rediscover the joy of dressing up while viewing the collection.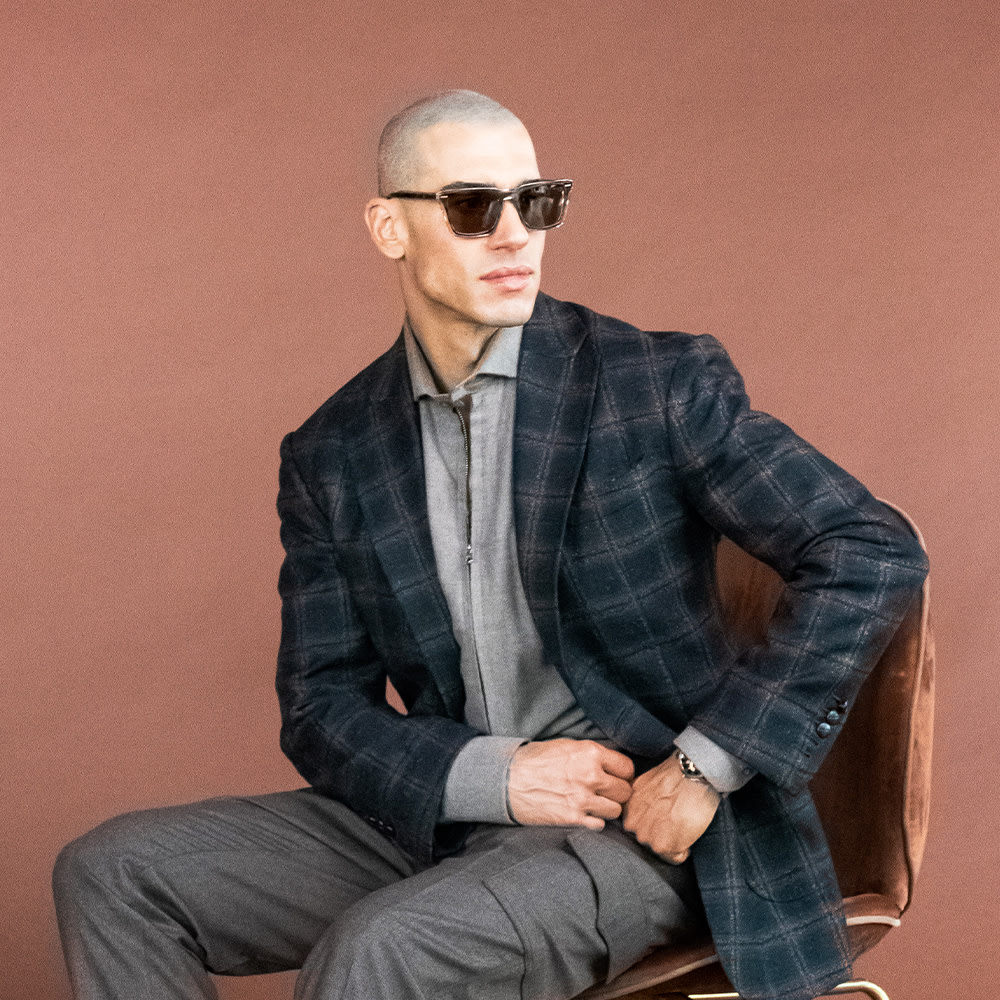 CHAPTER ONE
Unveiling the Collection
There is a science and psychology behind dressing well. The clothing you select impacts how people view and interact with you; more importantly, it changes how YOU feel and act. We have noticed a resurgence of men enthusiastic about dressing well; it seems to be a way of breaking lockdown patterns (and possibly bad habits).
Currently there is a strong desire to shed the uninspired (sweats, pajamas, t-shirts, etc.) that had become the symbol of pandemic attire. We are thrilled to see more men happily returning to dressing well. When you put on a custom-made garment, you effectively transform how you look and feel, something that undoubtably elevates and inspires everything around you.
Our Fall-Winter 2021 Lookbook collection showcases the latest in luxury menswear. We have highlighted four unique and distinctly Fall-Winter garments that every man needs in his closet: Suits, Overcoats, Sport Jackets and Breakaway Suits™.
As you review this collection, you will see the versatility of our Fall-Winter garments. In particular, how you can introduce denim to transform any outfit. Our hope is that you become inspired to move towards your best dressed self. We look forward to seeing you in our private lounge, or through our Virtual Style platform.
As always, we proudly offer exclusive bespoke sophistication for all of life's moments.
CHAPTER TWO
Suits
---
/so͞ot/  | a set of outer clothes made of the same fabric and designed to be worn together, typically consisting of a jacket and trousers.
---
With the reawakening of the city, more are venturing into the office as well as attending social events – making it the ideal time to invest in a custom tailored suit.
The versatility that comes with purchasing a custom-made suit is unparalleled. Our Fall-Winter collection features the latest and most exclusive seasonal fabrics to update your wardrobe essentials, including soft luxurious cashmere woollens suited perfectly for cooler weather.
We have a new bespoke suit waiting for you.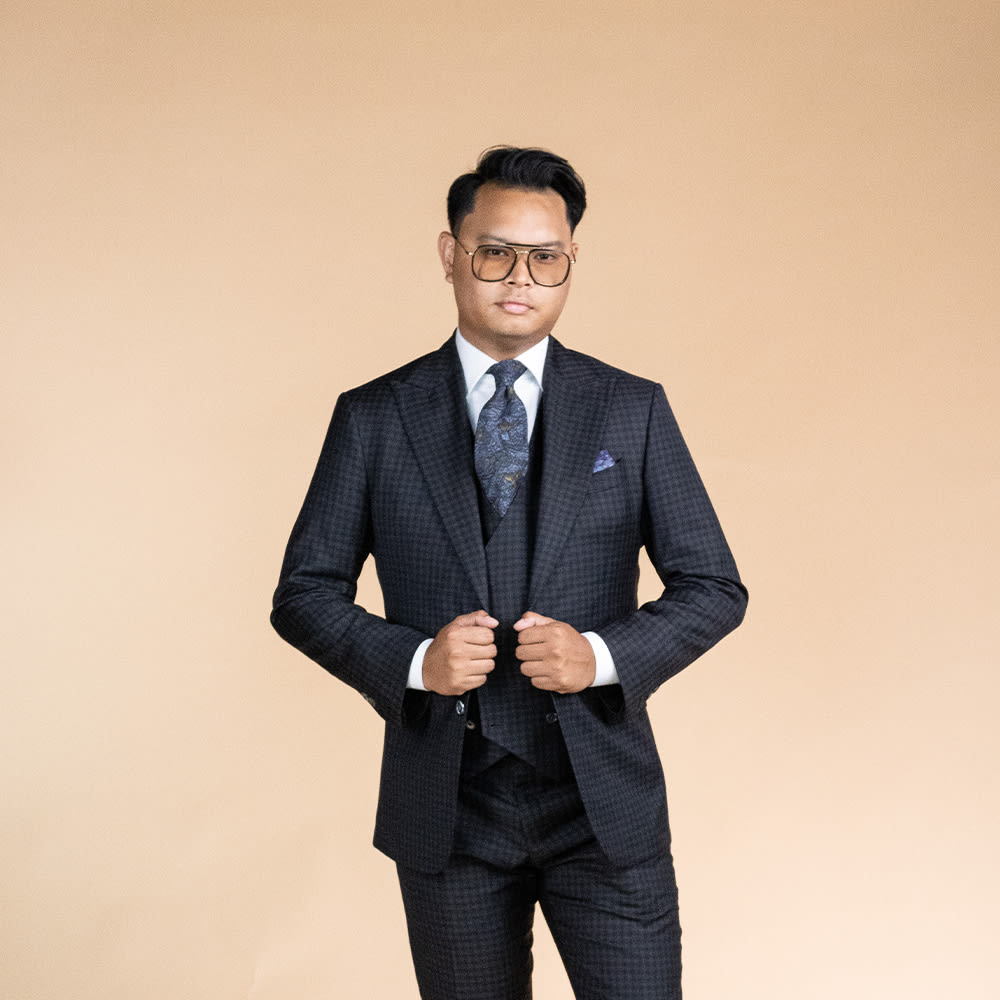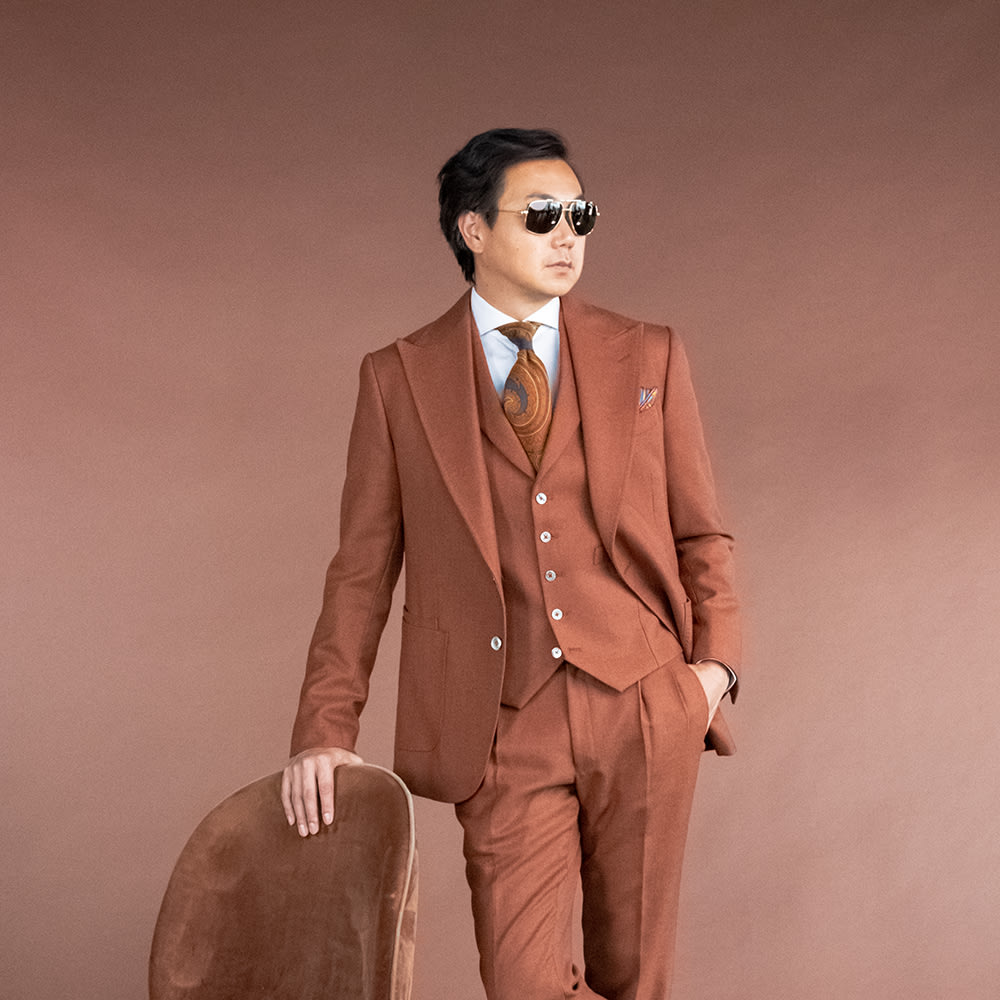 CHAPTER THREE
Breakaway Suits™
---
/ˈbrākəˌwā so͞ot/  | a multi-purpose set of outer clothes made to be either worn together or separately.  
---
Proudly, this spring, we introduced the unique concept of a Breakaway Suit™; a garment that provides the flexibility to be worn three entirely different ways (if not more).
Our Breakaway Suit™ offers the adaptability to wear each piece either together or separately. The jacket can be paired with matching trousers, worn on its own, or the trouser can be paired with a separate jacket.
Excitingly, our Fall-Winter fabrics feature the finest textures to create Breakaway Suits™. From brushed flannels that pair seamlessly with denim, to robust materials that pair exquisitely with heavier cottons.  
Our Breakaway Suit™ offers extensive fashionable options that provide the ultimate versatility this Fall-Winter season.
CHAPTER FOUR
Sport Jackets
---
/ˈspôrt ˌkōt/ | a man's jacket resembling a suit jacket, for sport wear.
---
Throughout the Fall–Winter season, sport jackets thrive! They are an essential versatile anchor piece for men who love to combine multiple looks. A sport jacket can be worn to the office, paired with dress trousers and can be seamlessly transformed into a casual piece by incorporating denim.
Our sport jackets feature unique fabrics like mill finished woollens (flannels) to keep you warm on chilly evenings, softer brushed wools for multi-purpose garments and luxurious cashmere 'swackets.'
Our custom sport jackets fit any occasion this Fall–Winter season.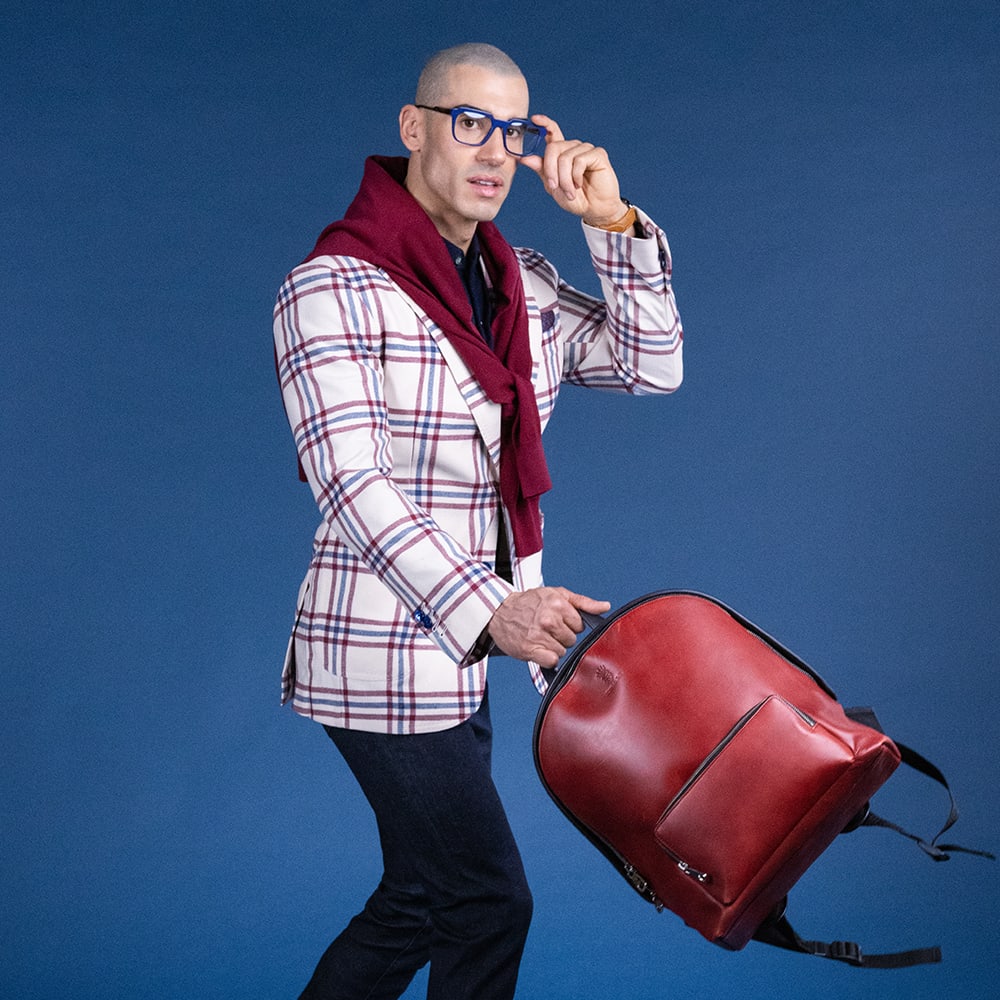 CHAPTER FIVE
Overcoats
---
/ˈōvərˌkōt/  | a long warm coat worn over other clothing.
---
Every Fall-Winter outfit requires a classic top layer to provide warmth, comfort and style for cold weather. There is nothing more timeless and sophisticated than a handsome overcoat.
Our overcoats can be worn multiple ways, offering refined style for any occasion. Our Fall-Winter collection features the latest and most exclusive overcoat fabrics, available in luxurious cashmeres, timeless blends of wool and alpaca as well as coveted camel hair. 
We have a flawless overcoat waiting for you.