Put Your Best Foot Forward
With our new offering of custom footwear, the possibilities are endless for a shoe that fits your personal style.
We invite you to sit at our bar or relax with the stunning view of Toronto from our 25th floor lounge, as you browse the options for the shoe that will enhance your custom garments.
With our interactive technology, you'll be able to view the design in real time.
It's another part of the curated custom clothing experience at King & Bay.
Details & Other Accessories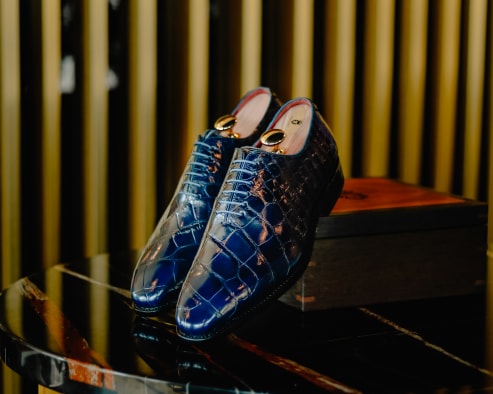 Explore the Elegance of a Custom Shoe
We always say it's the details that count. With menswear at King & Bay, a shoe is one of those details you can customize to your personal style.