Purchase Gift Boxes
Introducing the King & Bay Gift Box - an embodiment of luxury and thoughtfulness to create a memorable and lasting gift. Experience the joy of showing your appreciation by giving an exceptional, personalized gift that resonates long after the box is opened. Whether you're looking for an opportunity to promote your brand or extend your thanks, our gift boxes offer the customization to get your message across. We suggest these gift boxes for:
• Holiday Gifting
• Customer Appreciation
• Holiday Gifting
• Prospecting
• New Product Launch/Announcement
• Brand Campaign
STARTING AT $500 +HST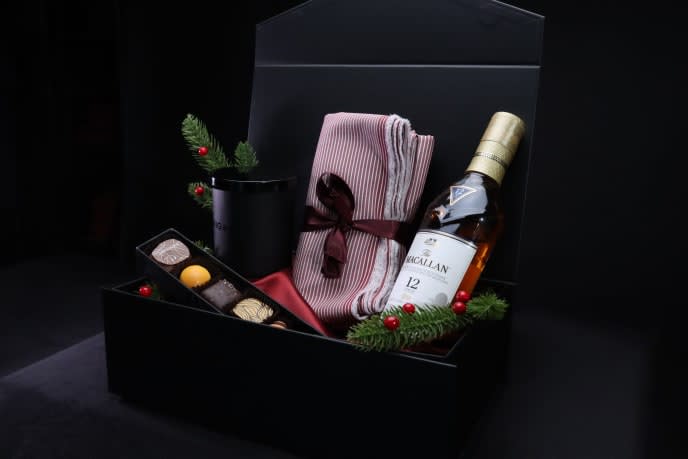 The King & Bay Gift Box
What's Included
UNPARALLELED CUSTOM CLOTHING EXPERIENCE
Recipients embark on a tailored clothing journey that's uniquely theirs. From meticulous measurements to personalized fabric choices, our process ensures a flawless fit that complements their style.

PREMIUM COCKTAILS
Indulge in a trio of exquisite cocktails — each a masterpiece of flavour and artistry. Crafted with precision, these mixtures, brought to you in collaboration with Watson's, bring together a powerful blend of tastes, catering to even the most discerning palates. A sip of sophistication, igniting a memorable journey with every glass.
1. King & Bay Old Fashioned
2. The Battle of Somme
3. The Barmaid

CUSTOM MESSAGING
Every gift box is a canvas for your brand. Elevate corporate gifting by incorporating your unique branded videos - whether it's a promotion for an upcoming product launch or a personalized thank you to each recipient.