About King & Bay Custom Clothing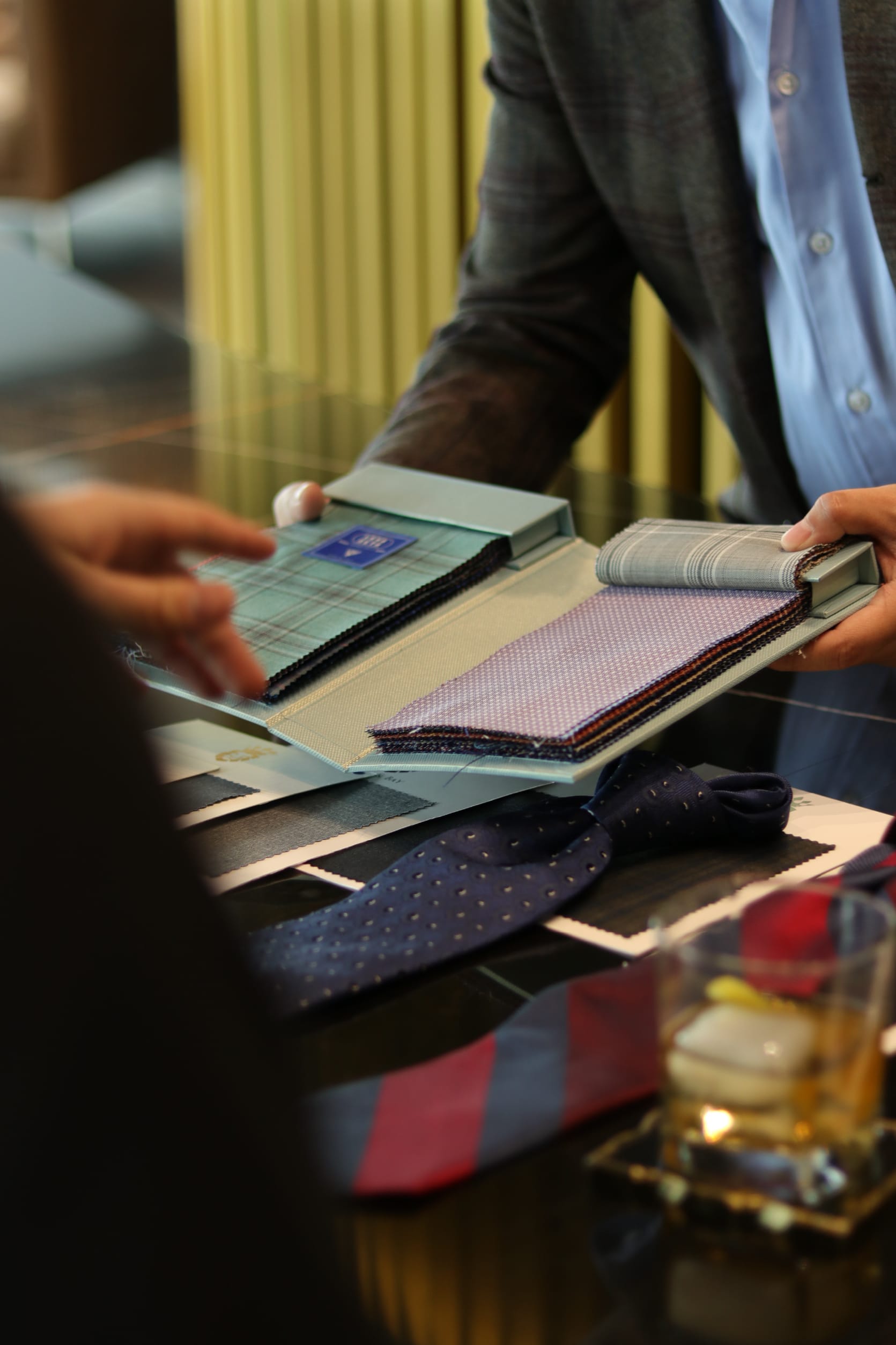 Quality Menswear with a Vision
We are passionate about menswear, style, and creating quality custom and bespoke garments. Dedication to excellence is ingrained in everything we do - from the physical garments we create to the exceptional experiences and service we provide to our clients.  
Our Master Clothiers come from a history of five generations of master tailors and craftsmen - and we see a future where dressing discerning men is an event to be celebrated. At the heart of our philosophy is the belief that each client has a personal style waiting to be unveiled, and it is our profound privilege to help transform their image through quality custom clothing.
Toronto's Finest Custom Clothing Experience.

The Master Clothiers of King & Bay
Creating Sartorial Excellence
Our Master Clothiers epitomize unmatched expertise and they are amongst the most highly trained, experienced and skilled individuals in the realm of custom and bespoke menswear.

With a wealth of experience and a devoted interest in your style, your Master Clothier will accompany you on a journey of discovery and creativity, helping you design custom garments that complement your personality. Your Custom Clothing Experience will be an unforgettable one.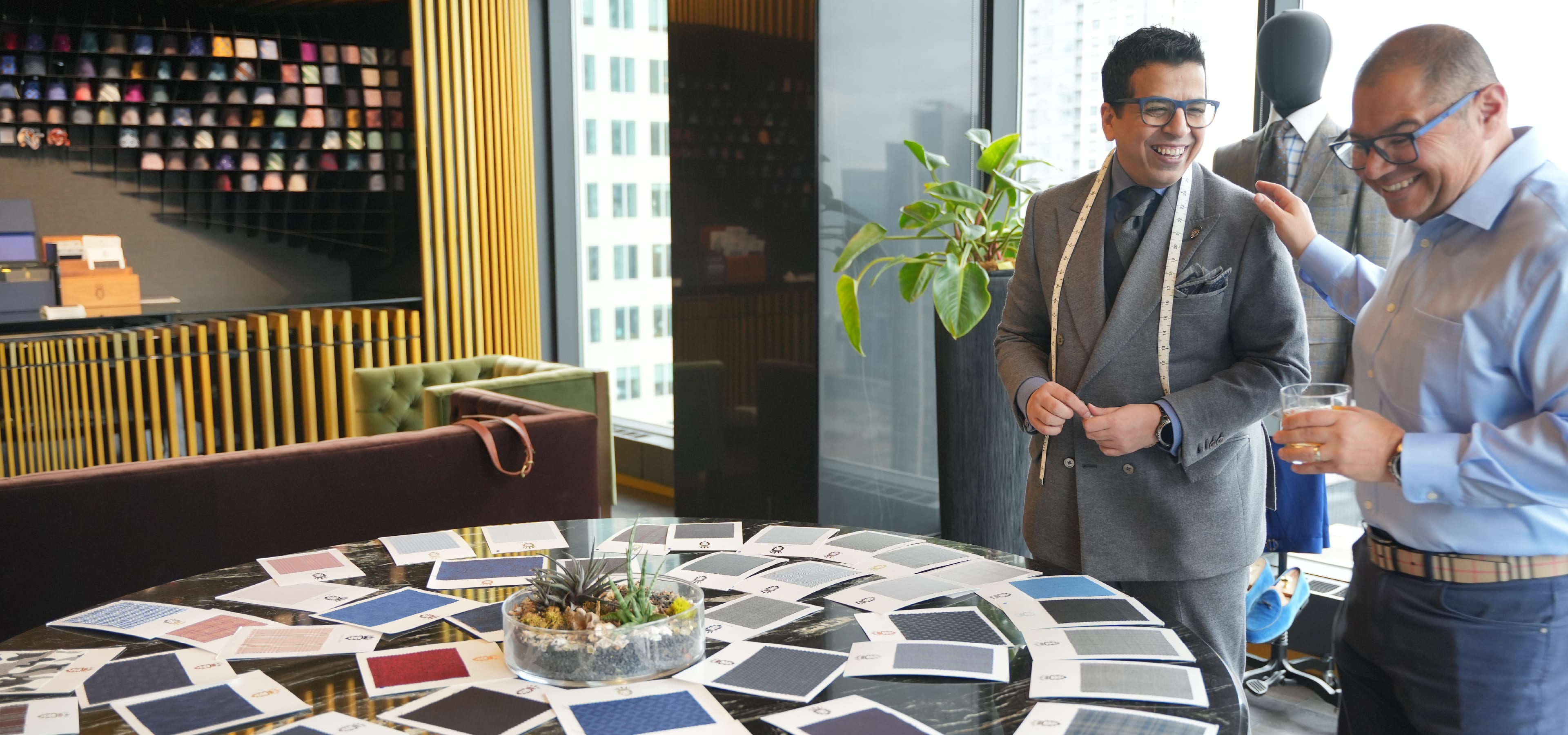 Fabrics From the World's Finest Mills
Our dedication to quality is evident in every aspect of our offering including in our selection of fabrics. We recognize that the foundation of any exceptional garment lies in the quality of its materials, which is why we use the finest fabrics from around the world. 
At King & Bay, we prioritize fabrics that are visually stunning and that embody sophistication and enduring style. We offer nothing less than the epitome of luxury in every fabric and stitch.
elevate your style with exquisite, exclusive fabrics.