Sartorial definition | /särˈtôrēəl/ | adjective | relating to tailoring, clothes, or style of dress - "sartorial elegance."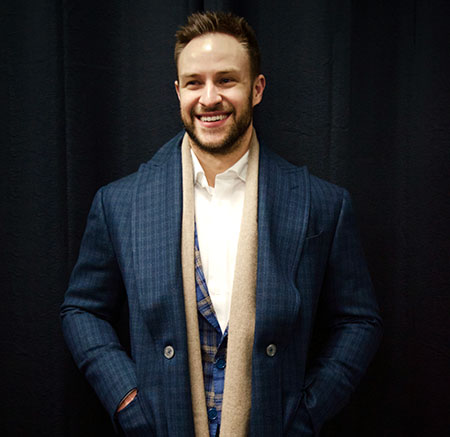 A Men's Fashion Term: Sartorial 
The world of men's fashion has a language all of its own, and sometimes we use words that require some explanation.
Throughout this website, you'll see the use of the word 'sartorial.' For us, this word is more than just an adjective or its dictionary definition.
The source of the word 'sartorial' is the Latin word 'sartor' meaning tailor.
The term is used by many menswear enthusiasts to describe a lifestyle relating to a love for classic, timeless garments made with the highest level of craftsmanship.
Sartorial enthusiasts are interested in wearing suits and other garments that are classic in both look and construction, with a nod to current design trends.
Sartorialists appreciate handwork, artisan craftsmanship details, and elegant fabrics.
---
« MORE STYLE KNOWLEDGE  |  GET STARTED WITH KING & BAY »
---