At King & Bay, we are proud to be the official men's clothing sponsor for MAPP (Men Advancing Philanthropy for Providence).
MAPP is a men's charity organization that supports the work of the Providence Healthcare Foundation. 
King & Bay supports MAPP at their key events during the year – included the Regatta, Providence Silver Ball, Casino Night, Night of Champions, Cuisine & Cuvée.
For each event, we offer complimentary custom wear to the winners of a Silent Auction or raffle draw, with the proceeds going to the charity.
Regatta - Auctioned 2 smoking jackets
Silver Ball - Sold Custom shirts (100% of proceeds go to Providence)
Casino Night - Auctioned 1 Smoking Jacket
Night of Champions - Auctioned 1 Sport Jacket
Cuisine & Cuvée - Raffled a Summer Wardrobe and Sold Shirts (100% of proceeds go to Providence)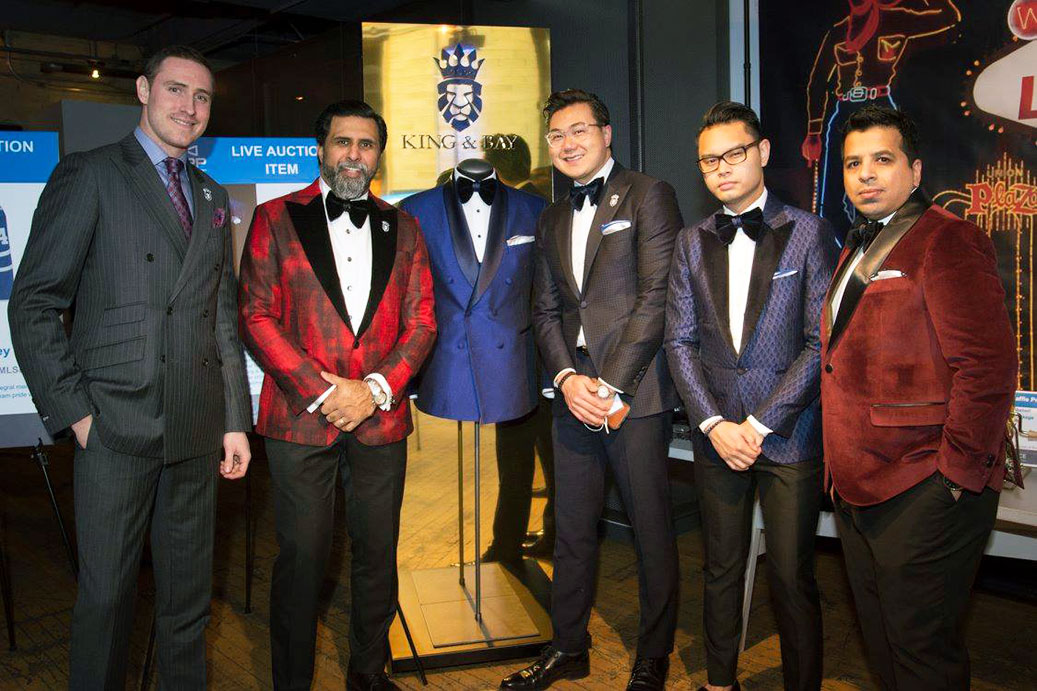 ---
« Back To Philanthropy | About Our Company »
---