At King & Bay, we are proud to be the official men's clothing sponsor for MAPP (Men Advancing Philanthropy for Providence).
MAPP is a men's charity organization that supports the work of the Providence Healthcare Foundation. 
King & Bay supports MAPP at their key events during the year – included the Regatta, Providence Silver Ball, Casino Night, Night of Champions, Cuisine & Cuvée.
For each event, we offer complimentary custom wear to the winners of a Silent Auction or raffle draw, with the proceeds going to the charity.
Regatta - Auctioned 2 smoking jackets
Silver Ball - Sold Custom shirts (100% of proceeds go to Providence)
Casino Night - Auctioned 1 Smoking Jacket
Night of Champions - Auctioned 1 Sport Jacket
Cuisine & Cuvée - Raffled a Summer Wardrobe and Sold Shirts (100% of proceeds go to Providence)
We are happy to be continued supporters of Providence Healthcare Foundation and their work in the Toronto community. Being involved with MAPP, which is their stream of men's events is the perfect fit for us.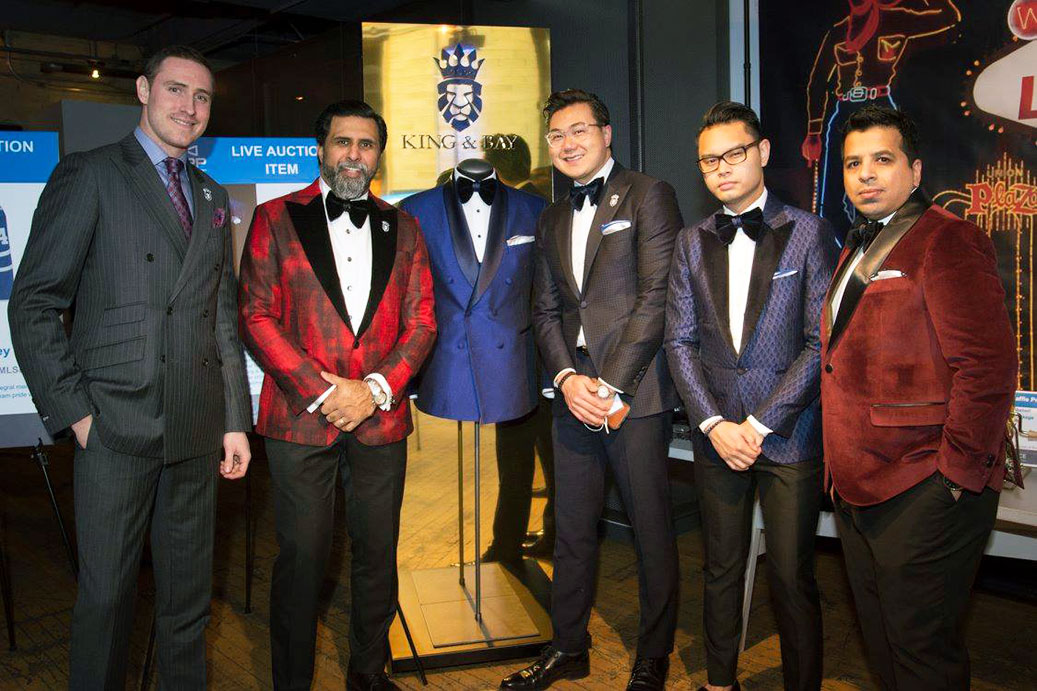 ---
« Back To Philanthropy | About Our Company »
---