We were honoured by a visit from former PEI Premier Catherine Callbeck. And the story of her relationship to the family of King & Bay Master Clothier Michael Truong is fascinating.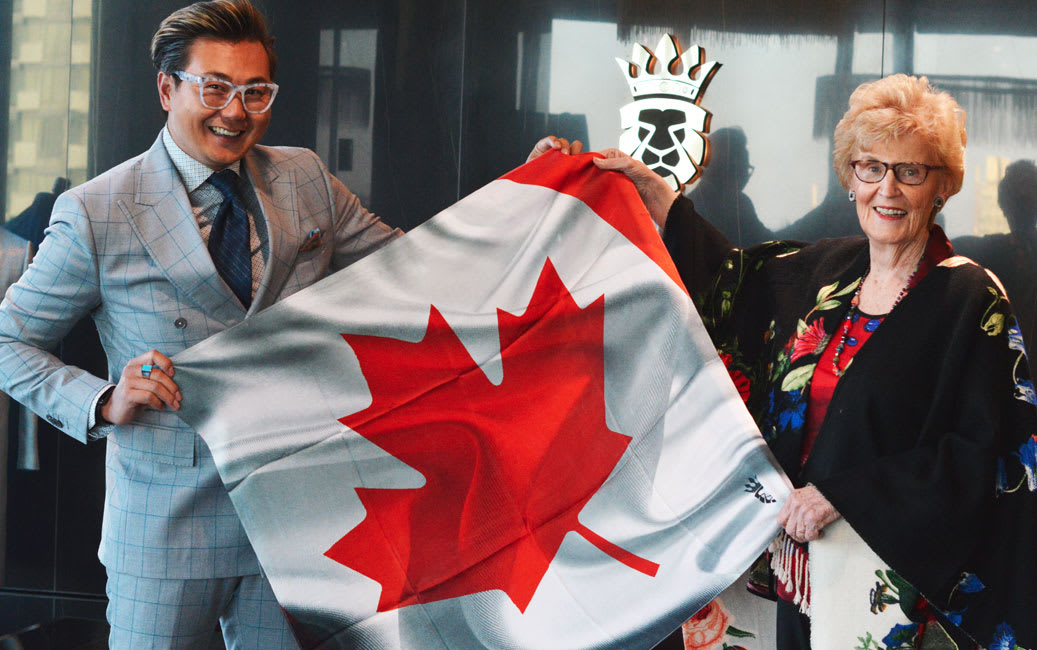 A Small Gift Commemorates a Big Commitment 40 Years Ago

Michael Truong's parents, Hai and Ahn, first arrived in P.E.I. as refugees in 1979 and inn July celebrated 40 years, in a story that the CBC says "spans not only the country, but the entire globe".

A committee from the Bedeque United Church, led by then-future P.E.I. Premier Catherine Callbeck, took on their cause and helped them reach the Island.

Over the years, the Truong family has kept in contact with Premier Callbeck This summer, they visited at her cottage just outside Bedeque in celebration of their 40 year history.

We were honoured this week with a visit from Premier Callbeck to the King & Bay lounge where Michael presented her with a custom Italian silk scarf designed... appropriately themed with the Canadian Flag.

Thank you Premier Callbeck.
---