The elegance and exclusiveness of the King & Bay lounge was the ideal venue to for a private event to recognize the collective efforts of their staff.
The Bigger the Dream, The More Important The Team
Kubes Navaratnam, Managing Partner at Nava Wilson LLP, is a longtime client of King & Bay. When considering a venue to host his team for a client appreciate event, our private lounge was top of mind.
Nava Wilson has what we consider to be a 'dream team'. This event was held to pay respect to the quality of their work, their contributions to their community and to the commitment they make to every client.
Each member of the Nava Wilson team was privy to the King & Bay curated clothing experience – with the men fitted for a custom suit and the women gifted with an individually designed custom bag.
We believe a Team With elegant style inspires confidence.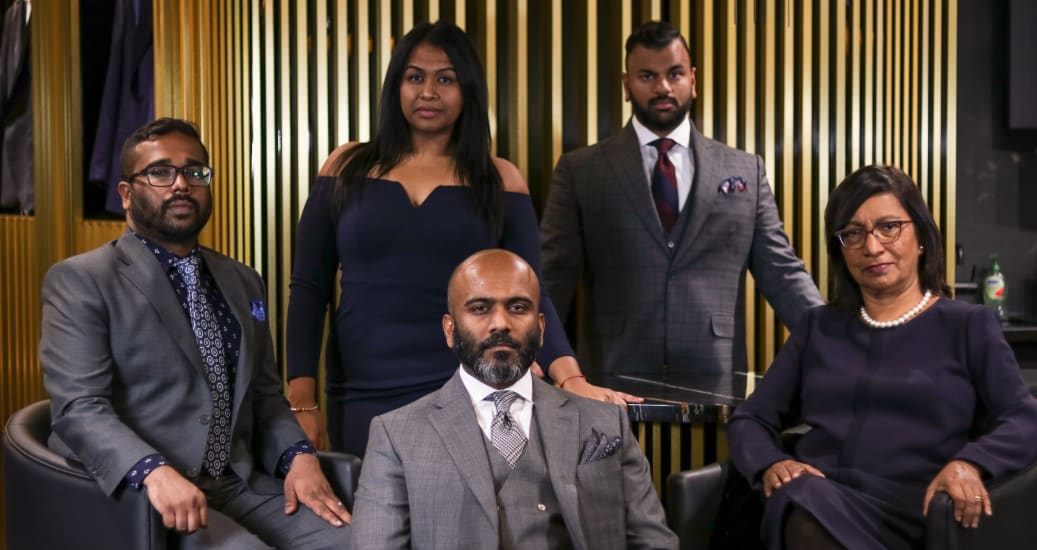 Our team is equally balanced between men and women. So, when considering a location for this event, I want to be absolutely sure that each person felt equally honoured. Although King & Bay is a mens' clothing company, their offering of custom accessories for women makes an event like this very inclusive. It was perfect.