The Master Clothiers at King & Bay make designing custom wedding suits for grooms an easy, enjoyable and stress-free experience. Here are 4 ways you can make sure you get the perfect look for your perfect day.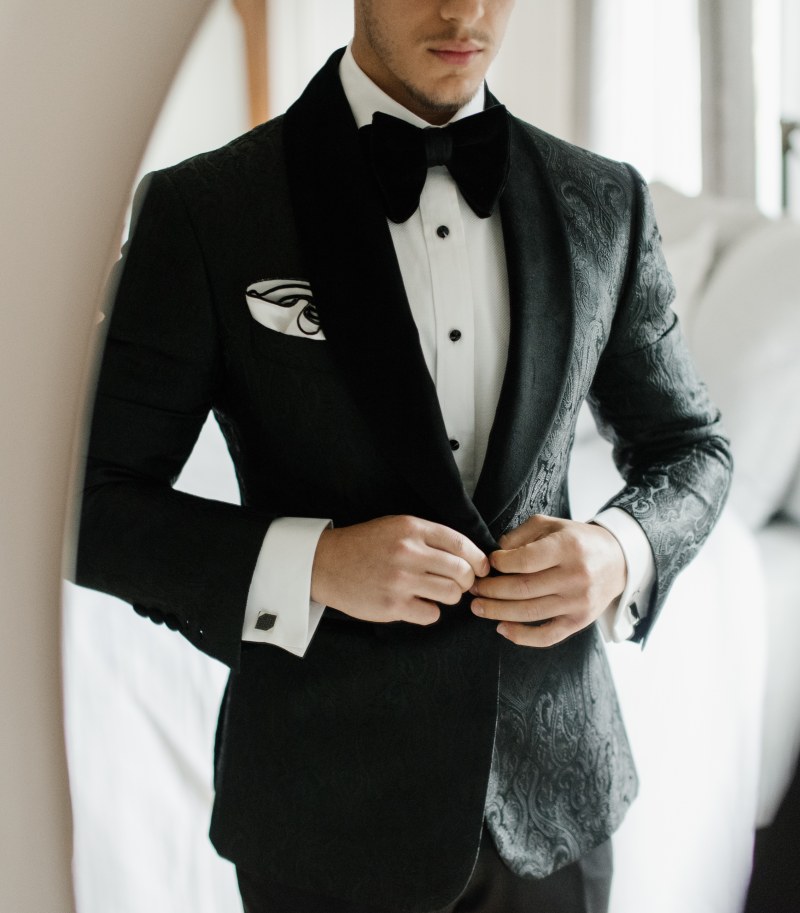 1. Understand the Dress Code
You probably haven't thought about it. In fact, you may not even realize it yet. But it's true: your wedding has a dress code
The formality of your event will determine the look of the wedding suits for men. These dress codes generally fall along a number of lines, and dressing within them will make sure you don't stand out like a sore thumb in your wedding photos.
Will your wedding be a black tie evening? Do you prefer formal suits to tuxedos? Will you opt for smart casual jackets with trousers? Are you having a rustic style wedding?
Your understanding of these dress codes will help the Master Clothiers at King & Bay understand what your wedding will look like and make recommendations for the right fabric and custom styling.
Discover the best wedding suits in Toronto.
2. Understand the Colours
Your bride-to-be has been spending months thinking about the colours of your wedding day, right down to the smallest detail.
With the custom wedding suits for grooms from King & Bay, you'll be able to fit right into the colour scheme she's been working on – an effort that's proven to catch the eye of everyone in attendance.
Think of the colours for the flower arrangements, decor and venue. This will give your Master Clothier an idea of what colours to play with, recommending colours that either match or complement your theme.
Don't forget to pay special consideration to your surroundings, which is especially important for outdoor weddings. Remember that this will be the background of the photos you'll look at for the rest of your life.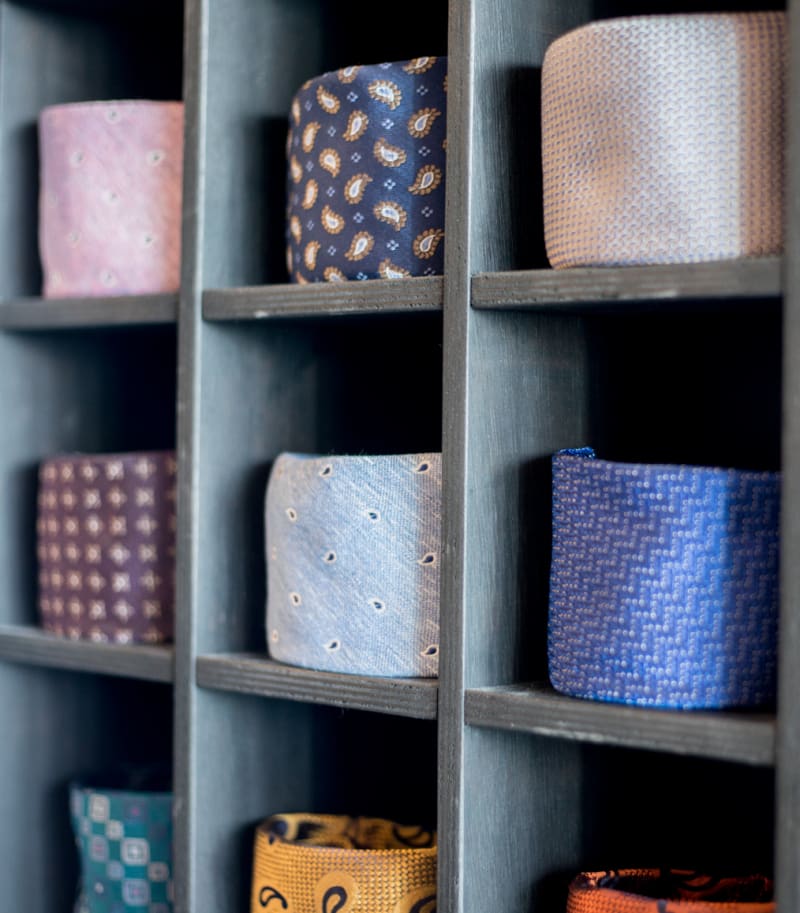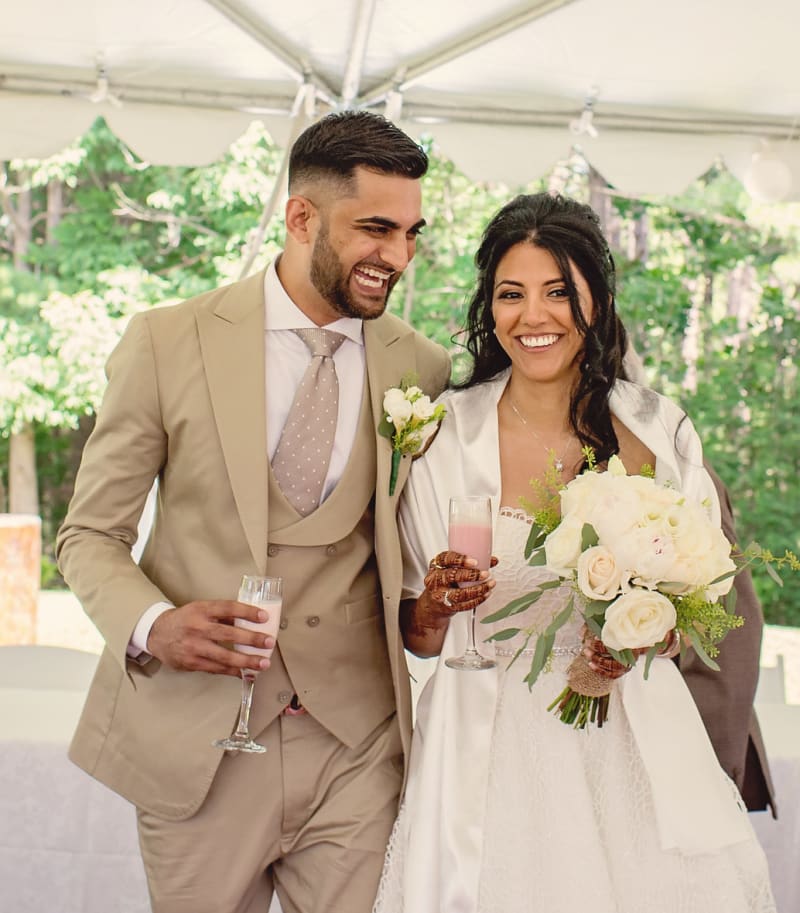 3. Understand the Timing
In life, timing is everything. Why would that be any different when designing the perfect custom suit for your wedding?
Both the time of day and the time of year will heavily influence your attire. For example, an evening wedding may call for a formal look, while a ceremony held during daylight hours can allow for more colour in wedding suits for grooms.
Meanwhile, the time of year will partially determine your colours and fabrics. Winter or fall weddings generally see wedding suits for men with heavier, warmer fabrics and darker colours, but spring and summer weddings lend themselves to more lightweight, breathable fabrics and brighter colours and accessories.
At King & Bay, our Master Clothiers will take both the clock and the calendar into consideration to help you create the perfect custom wedding look.
Looking for custom wedding suits for men?
4. Understand the Venue Dynamic
Finding the right venue is one of the biggest decisions you'll make when planning your wedding. What you might not have anticipated is how the dynamic of your venue will impact your attire.
Custom wedding suits for grooms look their best when fully considered as part of the entire event. In order to do that, you need to take a look at the particulars of your wedding venue and ask yourself a few questions.
Will both your ceremony and reception be at the same venue, or will you have separate venues for each? Will the ceremony be at a religious venue, such as a church? Will any part of the wedding be outdoors, or is the event fully indoors?
The answers to these questions will help the Master Clothiers at King & Bay recommend the right fabric style for your wedding suit.