As a token of gratitude, and to honour his remarkable career, a King & Bay custom jacket was gifted to Toronto Police Service Chief James Ramer on the occasion of his retirement.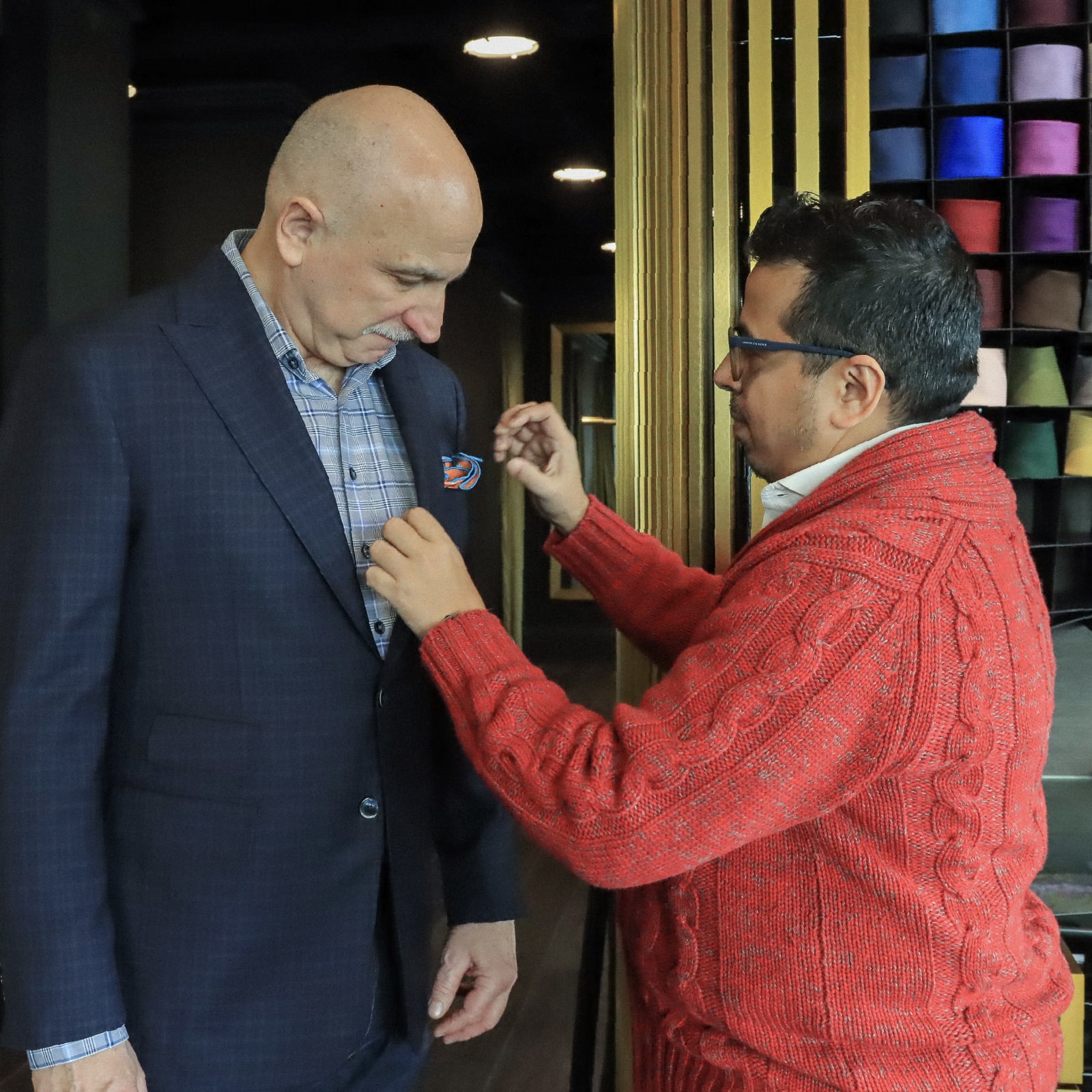 A Symbol of Gratitude: Custom Jacket & Lining Gifted to Retired Toronto Police Chief
Chief Ramer joined the Toronto Police Service in 1980, where he dedicated over 40 years to this great city, gaining the respect and trust of the men and women sworn to serve and protect, and community members alike. 
A statement by the Toronto Police Services Board acknowledged that "Ramer's leadership over his term as Chief has been nothing short of outstanding. Ramer has demonstrated stellar law enforcement leadership, balanced by a track record of working with communities to foster meaningful partnerships and effective, sustained mobilization."
Design Elements Featured on the Custom Jacket
The custom lining in the jacket incorporates several meaningful and notable career details. The left side features Chief Ramer's Toronto Police badge number, and the Toronto Police Service crest is on the opposite side. The images in the background of the custom lining are symbols that represent several of the specialized units which Chief Ramer led throughout his career including Homicide & Missing Persons, Intelligence Services, and the Emergency Task Force.
Being born and raised in the City of Toronto deepens Chief Ramer's pride in having served it, so to capture this sentiment the jacket's design includes our city's spectacular skyline. The centre of the jacket has been designed to highlight the policing symbol of service and sacrifice known as the "thin blue line" which also honours those who have fallen. The final touch is the unique Toronto Police Service slogan "To Serve & Protect" which is captured on police vehicles throughout the Service. 
We'd like to thank those close to Chief Ramer for trusting King & Bay to create this special custom jacket to commemorate his retirement.
It was our honour to acknowledge Chief Ramer's outstanding career, and we extend our sincere thanks to him for his dedication and service to the City of Toronto.