Get Inspired With Our 2020 Wedding Style Book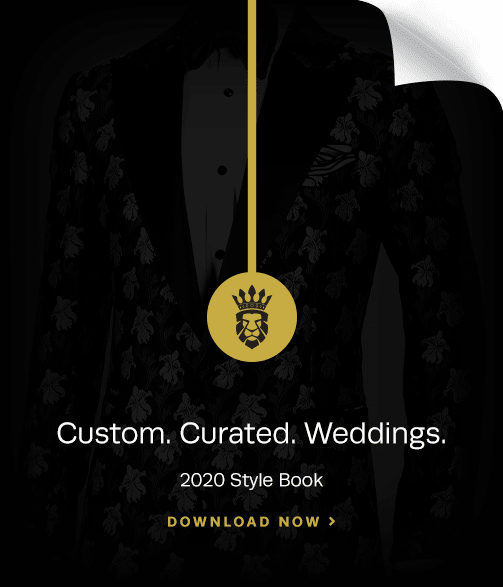 Your Wedding. Your Style.
At King & Bay, we have a few goals when it comes to custom wedding garments – not only will we absolutely ensure your wedding suit is perfect, we'll also take away all the stress and make it easy for you and your bride.
Each of our Master Clothiers is truly a 'masters' at designing elegant, distinctive wedding garments that fit the personality of the groom and please the bride.
It's all about the details. The fit, the fabric, the buttons, the lining, the lapels... we consider it and customize it to ensure that you look your very best on your big day.
View our 2020 Wedding Style Book 
Your Experience.
In additional to designing absolutely stunning custom wedding suits and smoking jackets, we also offer you and your bridal team an experience like no other.
With our exclusive King & Bay Grooms Experience, we transform the custom wedding suit process into a unique private event curated for you and your groomsmen. If you're looking for a memory that will last a lifetime, talk to us.
It's the curated wedding experience at King & Bay.
CLICK ON A THUMBNAIL BELOW TO VIEW LARGER IMAGES.