Bruce Buffer - Fashion Icon & Voice of the Octagon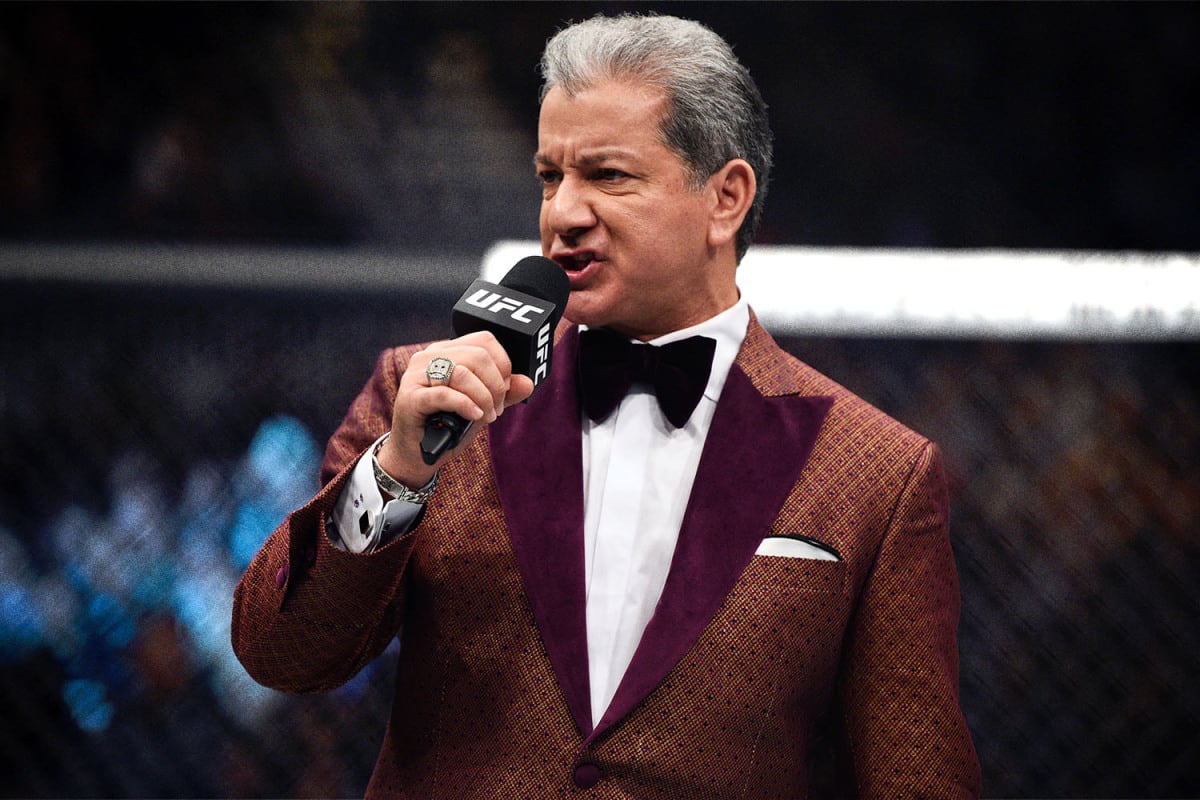 Bruce Buffer's Signature Style
The legend of Bruce's signature style has grown over the years with each new silk jacquard smoking jacket he dons.Leading up to the next UFC fight there's always a buzz... what will Bruce wear next?
Bruce Buffer has announced the greatest fighters from every generation. Each and every time, he's been the best-dressed man in a room of 25,000 people – and every eye is on him.
25 Years in the UFC Octagon
In those high-intensity moments before each fight, all eyes are on Bruce. For a man who has been at the top of his game for a quarter century, it is a true testament to Bruce's professionalism and experience that he always keeps the same charisma, stage presence and excitement in both his announcements and his attire.
Fighters come and go, championship belts exchange hands and fashion trends peak and fade. For Bruce, he has had a front-row seat to the pinnacle of every fighter's career and has been at the pinnacle of the fashion trends for every decade. 
On fight night, Bruce takes his place in the centre of the octagon, always dressed to impress.
UFC legend. Fashion Icon. That's Bruce Buffer.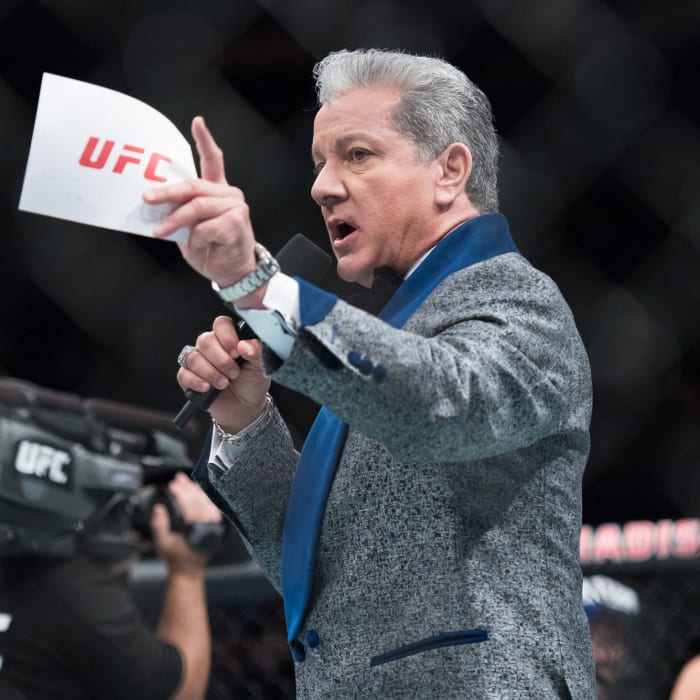 By embracing the custom process with King & Bay, Bruce's style has reached an even higher level of appeal. And everyone – the fans, the media and the fighters – has noticed.
I'm like a kid in candy store, man. I'm getting into my pyjamas when I put on a King & Bay suit, because I'm comfortable. I must say that out of everybody that I've shopped at, I've never had that with anybody. And so if you ask me where I'm going to shop, I'm going to say King & Bay, baby.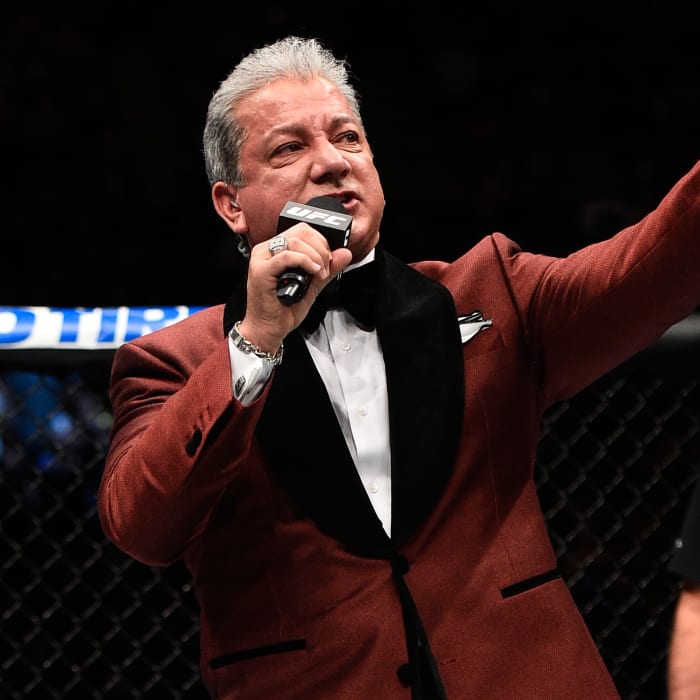 Bold & Sophisticated Style
From the exquisite tuxedos and formal suits of the past, to today's custom designed and fitted raw silk jacquard smoking jackets, Bruce has gone from staying current in fashion to setting his own unique trends.
Part of the anticipation for many UFC enthusiasts is seeing what Bruce will wear for each fight.
As he's built his relationship with King & Bay over the past 5 years, Bruce has created a symphony of elevated formalwear to visually communicate to fans the importance of each fight.
Every smoking jacket crafted is designed with purpose to parallel the significance, intensity and prestige of the fight he wears it to. Read the stories here.
Style & Performance. That's Bruce's signature.