Exclusive. Compelling. Unique.
Intimate, bespoke events in our stunning new King & Bay lounge.
---
Treat Your Guests With Luxury

If you can, picture yourself high above the hustle and haste of Toronto's business district. Look out towards Lake Ontario and Toronto Island as you sip on your favourite beverage, prepared for you by our discerning bar staff.

Pause and relax, you've earned it.

Now imagine the company you are keeping at this event – your guests – hosted by the impeccable, generous and elegant Kingsmen of King & Bay.

While your guests are being entertained, they are given the opportunity to be measured for a custom garment by one of our Kingsmen in a discrete, luxurious fitting room, just steps away from the bar.

RISE ABOVE WITH A BESPOKE EVENT IN OUR PRIVATE LOUNGE.

Each private event held in our stunningly appointed lounge is truly unique. We customize every detail of the event to create an experience that truly impresses.
The Possibilities
Every detail customized to your corporate or personal brand.
---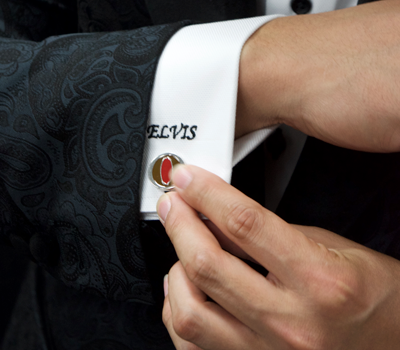 Just Imagine
We know how to take care of the details.
From the event invitation, to the welcome as guests enter through our magnificent reception area, to the way we integrate your brand – we've got you covered.
Attending to the details is at the heart of everything we do at King & Bay.
And when we host your event, our attention will be fully on the details that will make your event spectacular. 
Anything is possible.
---
The Special Touches
Whether you're staging a corporate function or celebrating a private milestone, we'll collaborate with you to ensure that everything is just perfect.
Digital graphics and branding capabilities throughout the space
Custom catering and beverage choices to suit your group
Selected ambient or live music
The gift of style for every attendee – consider a custom shirt, tie, or other accessory
Event photography or videography
Other fine touches that bring your brand to life
Explore With Us
We invite you to join us for a conversation in our lounge to explore and discuss the possibilities.
Who knows what interesting ideas will emerge?
Please use the form on this page to prepare us with a few of your event details – and one of our Kingsmen will be in touch.
We promise it will be interesting. 
Inquire & Explore The Possibilities