Supporting You to Get Back to Work
Revitalize employees. Reconnect with clients. Refresh your look. Protect yourself and others.
King & Bay can help you do it all.
Businesses and professionals across Canada are shifting into new territory as we plan to get back to work. And there's no way around it... it's complex.
At King & Bay, we have a few ideas for easing into the process safely, and with style.
REVITALIZE EMPLOYEES  Use one or more of the meeting areas in our lounge to reintroduce employees to each other and to the new 'state of business' in your organization.  
RECONNECT WITH CLIENTS  Host a small group, private meeting in our exclusive lounge where you can be confident in the preventative safety protocols. Or explore our version of virtual with a splash of reality.
REFRESH YOUR LOOK  Get back to business in style with a new back-to-work look exclusive to you. Choose to work with us in person or online with our new Virtual Style option.
PROTECT YOURSELF & OTHERS  Our quality 100% cotton, breathable face masks are handmade in Canada and are fitted with an internal filter pocket which provides increased protection.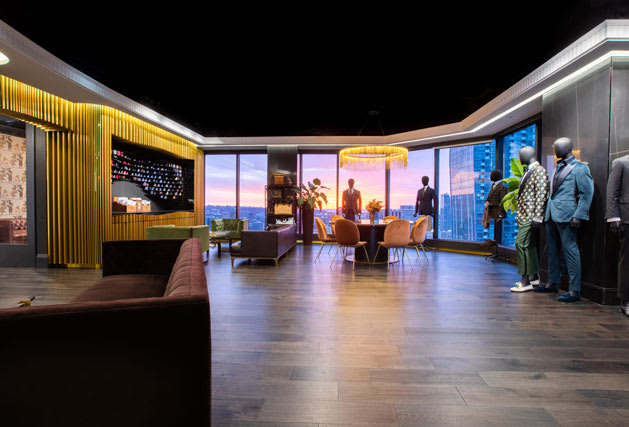 Our Master Clothiers Welcome You Back
The entire King & Bay team is here for you as you begin the transition back to business.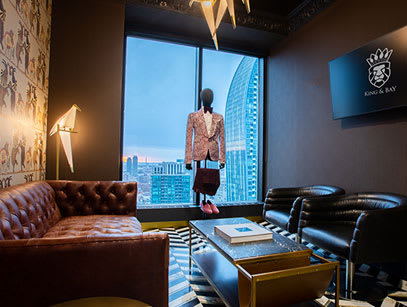 Reconnect
Book a Virtual or In-Lounge Meeting 
Whether you want to reconnect with clients or jumpstart employee engagement, a small group meeting in our lounge may be the ideal fit.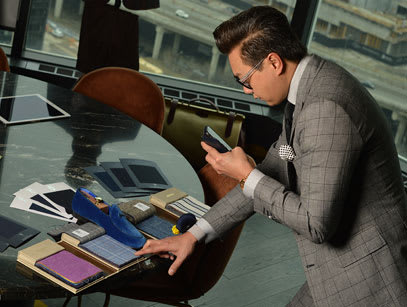 Refresh
Check Out King & Bay Virtual Style
Looking for an refresh for your personal look but not ready to see us in person. No problem. We're your virtual clothiers, too.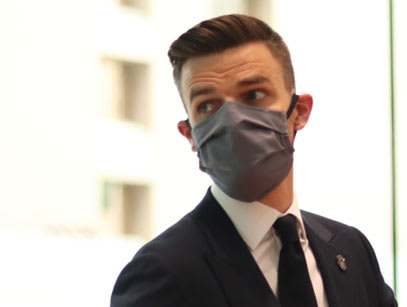 Stay Safe
Start Your Mission2Mask
If your business is preparing to get back to work, our quality 100% cotton face masks can help keep your people safe and healthy. 
Talk to Us
We look forward to hearing from you
Interested in one or more of the offerings from King & Bay to help you get back to work? Fabulous. Complete the form below and we'll be in touch. Prefer to call?