As our #SOYBFaceMaskChallenge continues to grow, we find more groups aiming to make a difference.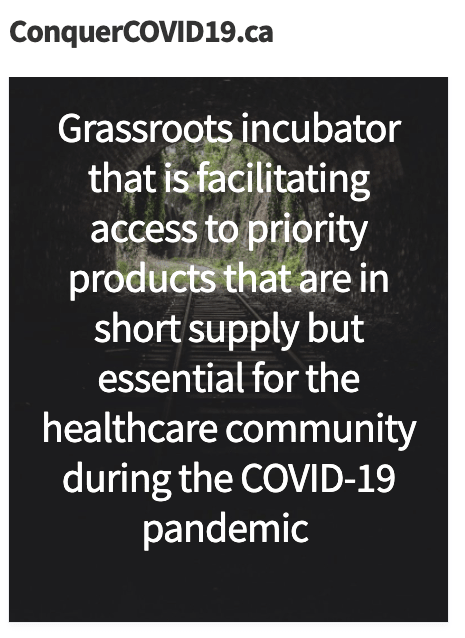 A new collaboration with ConquerCovid19.ca extends our reach.
The Covid Canada Group, also known as ConquerCovid19.ca, is an extraordinary group of caring Canadians — a collection of physicians, business leaders, entrepreneurs and other volunteers. They are working together to ensure our frontline healthcare workers have access to masks, gloves, and other essential supplies during this crisis.
ConquerCovid19.ca is putting together a grassroots collection of individuals and businesses to facilitate access to priority products that are in short supply, but essential for the healthcare community to treat patients and minimize the spread of the coronavirus.
Join us in the fight to flatten the curve.
The Covid Canada Group is looking to source respirators, face shields, ventilators and masks for use across our healthcare system.
For more information: ConquerCovid19.ca