The opportunity to flatten the curve of coronavirus infections and get involved at a community level has many organizations, such as the Peel Regional Police Association, stepping up in support of the Mission2Mask program.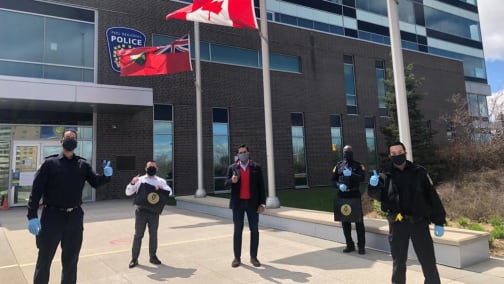 Face masks help protect the workforce – and the surrounding community.
The Peel Regional Police Association were extremely satisfied with the quality of the masks provided by King & Bay.
The ability to add extra filters made these machine washable and reusable masks a great choice for the men and women of the Peel Regional Police force.
By buying one mask and donating another, businesses and corporations can support the Mission2Mask initiative and help flatten the curve of the coronavirus while supporting local organizations.
During these unprecedented times, we have been overwhelmed by the generosity and goodwill we have witnessed in the communities we serve. Our friends at King & Bay have a great system in place for providing masks to hospitals, local organizations and vulnerable members of society and we wanted to help them spread that goodwill.