As Ontario enters the first stage of re-openings, the King & Bay Reusable Face Mask offers protection for you and your staff.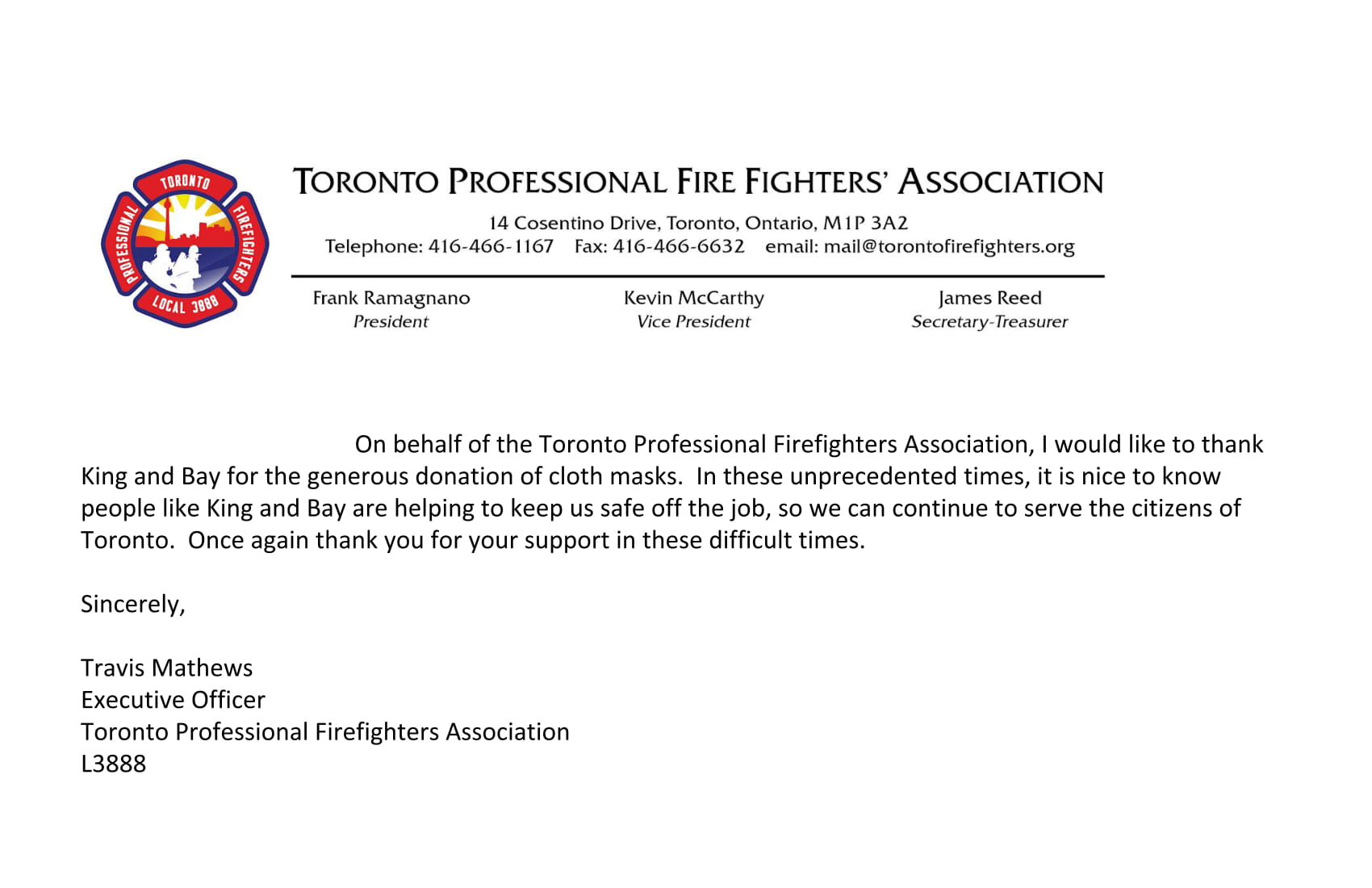 Protect your staff's health with Mission2Mask.
We're continuing our Mission2Mask initiative, producing and donating reusable cloth face masks with our Buy 1, Give 1 philosophy. We recently received a special thank you from the Toronto Professional Firefighters Association for our donations.
With the King & Bay Reusable Face Mask, we're pleased to offer a high quality, made-in-Canada option for you to protect the health of your staff, clients, and others you may cross paths with in the coming weeks and months.