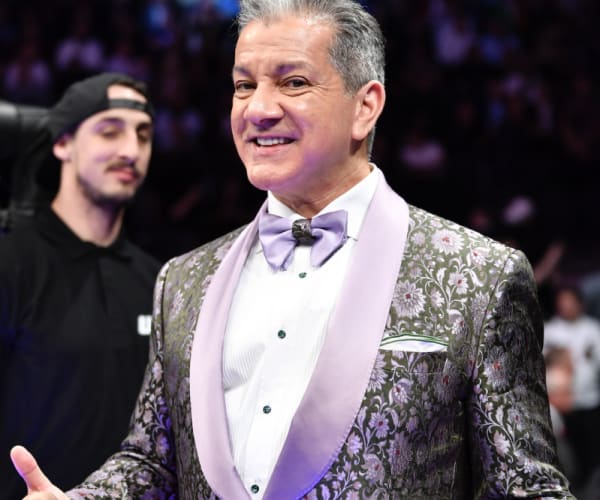 Bruce Drops Jaws – Yet Again
The Sun (UK) recently recapped reactions from around the world to Bruce Buffer's beautiful custom smoking jacket that he wore at UFC 257.
Needless to say, it was yet another big hit with UFC fans.
"When hasn't Bruce Buffer looked sharp," wrote Kristijanku, "dude is a fashion icon."
UFC Europe's official Twitter even got in on the act, saying Bruce looked as "Impeccable as ever" for the big event.
Custom. Sophisticated. Iconic.