Darrell's online shopping experience with the Virtual Style option at King & Bay was exactly what he needed to look his very finest on his wedding day.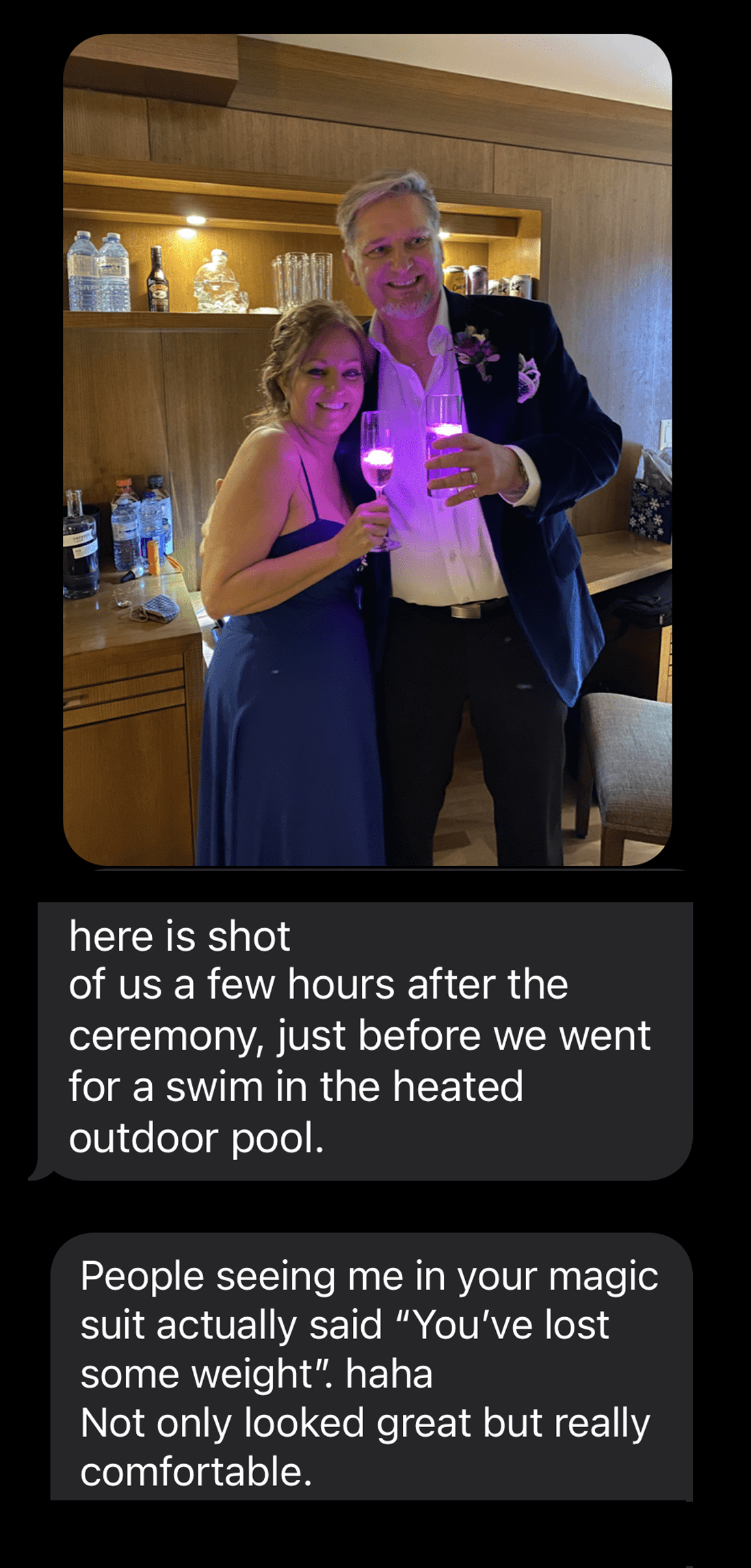 Thanks for the great review, Darrell!
"Quality, Quality, Quality are the 3 words that describe my online shopping experience a King & Bay. I was getting married and needed to look my very best but was skeptical to purchase a "custom made" shirt and jacket online.
"All said and done...allow me to introduce you to Sushant and his "magic" jacket that took 10 lbs. off my appearance the moment I put it on.
"I felt like a million bucks, what an amazing garment! I not only have made a new friend, but I definitely know where I will be shopping again." – Darrell McGuire, Google Review
Laid Back, But Snazzy
We designed a Navy Velvet Smoking Jacket and a formal dress shirt for Darrell. Given that it was a very small wedding (with about 4-6 friends) he and his now wife Shelley wanted it to be a bit laid back, but definitely snazzy.
P.S: Darrell is an alcohol aficionado. When we sent him his measuring kit, we included the ingredients for our Signature Old Fashioned – and he was "thoroughly impressed"!
Darrell used our Virtual Style option to order his custom wedding suit