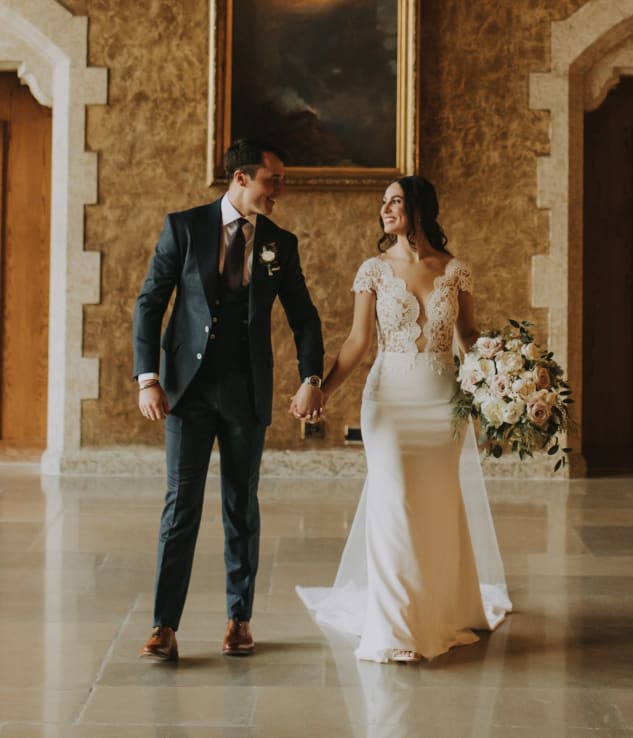 Standout Style For an Outdoor Canadian Wedding
Ben Collis was surfing for inspiration when he found King & Bay on Instagram. He saw what he liked, and reached out to see if we could help him with a custom suit for his upcoming wedding in Banff, which would be held outdoors.
Ben, a helicopter pilot with the Royal Canadian Airforce living in Edmonton, AB, was looking for a custom wedding suit that would stand out at his wedding, and stand up to both the weather and his lifestyle after the wedding.
Through a mix of virtual consultations and in-person appointments, we designed a stunning Dormeuil travel-resistant (weather repellant) 3-piece suit for Ben.
We selected the fabrics over an online appointment, then Ben flew to Toronto for his initial fitting.