As one of King & Bay's first clients, we've come to know Soumik very well. So, when it came time for his wedding, we were honoured to design a spectacular wedding tuxedo for him.
Love Looks Spectacular
Master Clothier Hozefa Hararwala clearly remembers the day he met Soumik Sen in 2009.
At that time, Hozefa would visit Soumik at home to show him fabric swatches and size him up.
The two developed a great friendship over time – and Hozefa continued to design custom business wear for Soumik through the growth in his career with different companies.
When Soumik told Hozefa about his upcoming wedding, it was another 'perfect fit.'
He wanted a standout look for the ceremony, as well as a number of other outfits for pre- and post-wedding events.
Hozefa designed this stunning tuxedo wedding suit with a brilliant silk smoking jacket, which perfectly complimented the signature style of his bride's stunning wedding dress.
These photos speak volumes of Soumik and his deep love for his bride.
We thank Soumik for allowing us to contribute in a small way to his wedding day.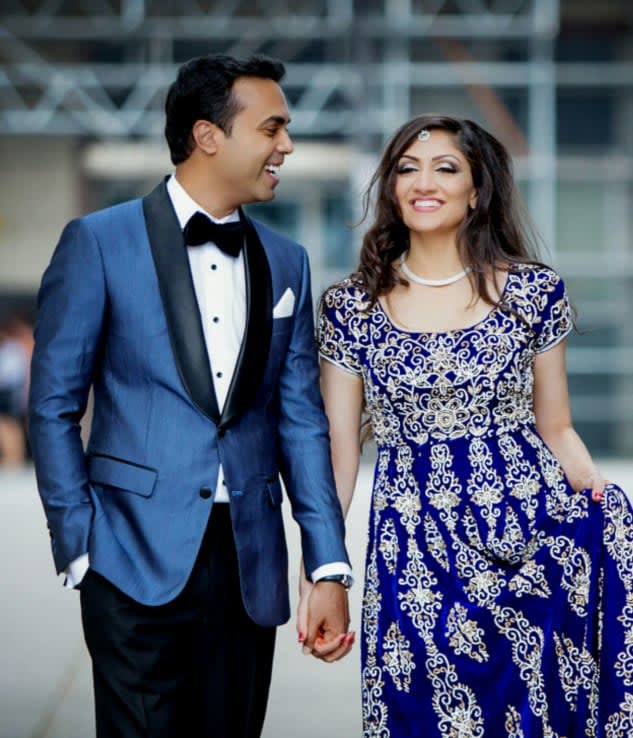 CLICK ON A THUMBNAIL TO VIEW LARGER IMAGES
---