Calgary business man and restaurant owner Steve Lam was 'blown away' by the style guidance and service he received from Master Clothier Michael Truong.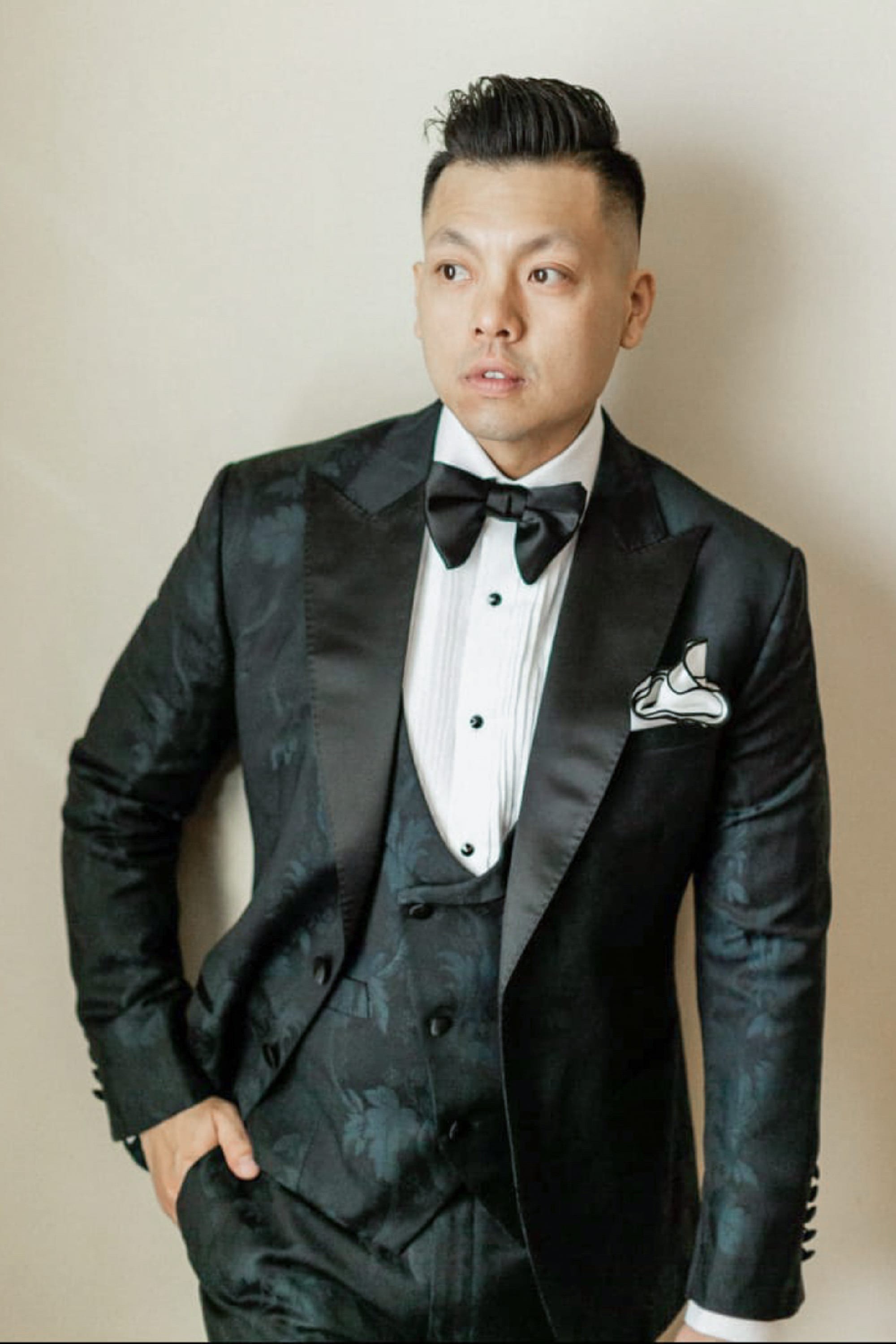 A Perfect Fit Makes Steve Stand Proud on His Wedding Day
"From start to finish the experience with King & Bay's Master Clothier Michael Truong has been wonderful.
"Through a virtual consultation, he provided detailed and informative instructions on how to measure myself for him to make my Master Suit.
"Then, when I arrived in Toronto I was able to see Michael in person for him to make sure the Master Suit fit perfectly.
"After going through all the choices of materials and having his expertise guide me into picking what I felt would work for me.
"Fast forward to just over a month away from my wedding – I received the suit within 24 hours of shipment (I live across the country in Alberta). When I put on the suit, my reaction was... wow!

"With the guidance of Michael's knowledge and fashion proficiency the suit I received blew me away.
"I am definitely happy and glad I put my trust in Michael to create the suit I will be proud to show off on my wedding day!"
Next time you are in Calgary, Steve invites you to visit Edo Japan.