The City of Toronto welcomed Kendrick Lamar during his The Big Steppers Tour on Friday, August 12th at Scotiabank Arena and we were thrilled to gift him with a personalized custom King & Bay jacket.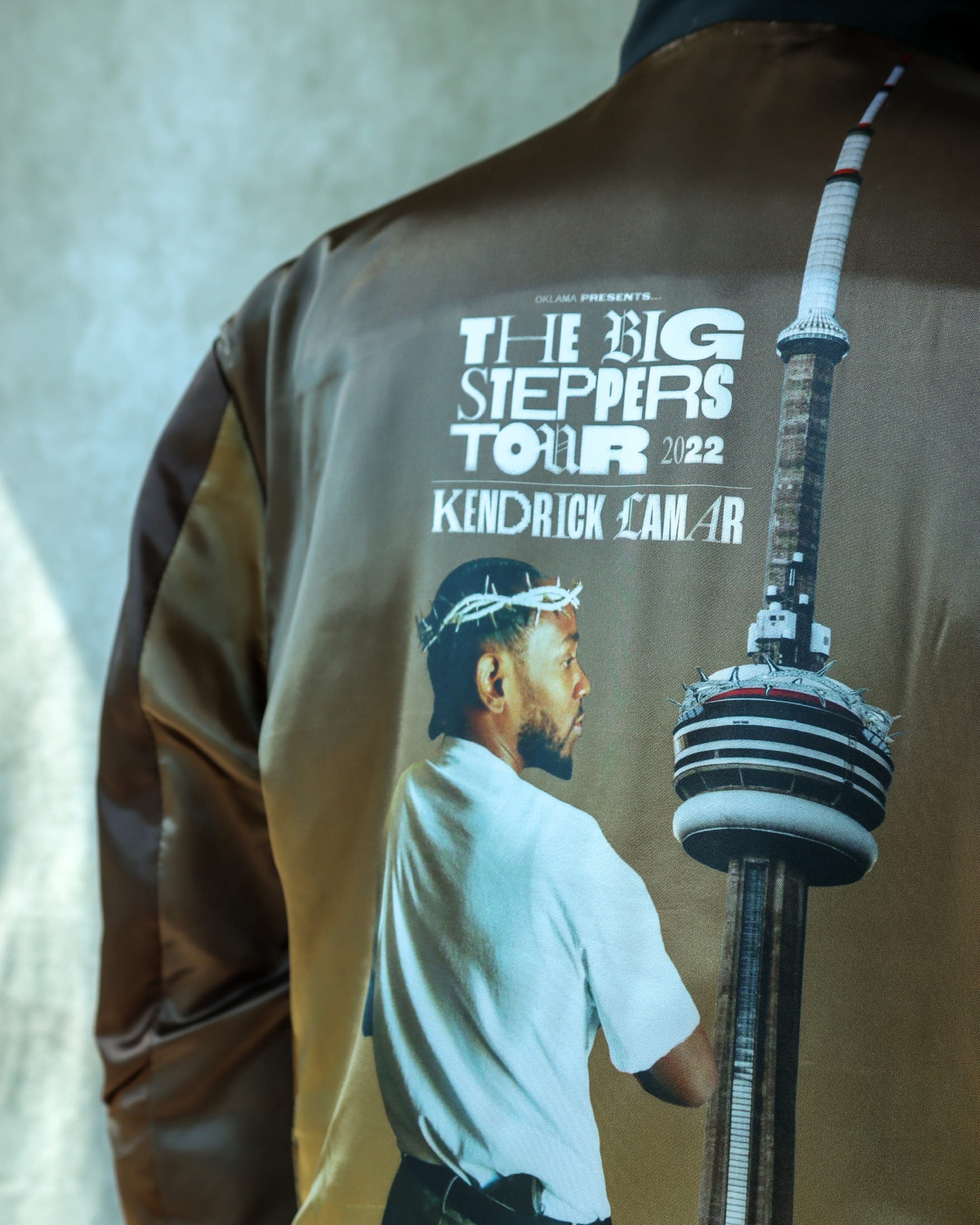 The 'King of New York' Meets King & Bay
Kendrick Lamar is an American Grammy Award winning rapper, song writer, record producer, and Pulitzer Prize recipient who is often cited as one of the most influential rappers of his generation. When Scotiabank Arena asked us to design a custom jacket for the artist, we were thrilled to be part of the project. 
The Big Steppers Tour is Lamar's fifth concert tour in support of his fifth studio album, Mr. Morale & The Big Steppers.
Design Elements Featured on the Custom Jacket 
The custom lining in the jacket features iconic Toronto details such as the CN Tower, as well as elements from Lamar's discography. The custom jacket also features the quote "Heavy is the head that chose to wear the crown" which are lyrics from Lamar's song, Crown. The crown is symbolic to the rapper because it pays homage to the artists who came before him and represents his faith. 
While Kendrick Lamar raps about wearing his heart on his sleeve at his remaining concerts, we're proud that he'll also be wearing his personalized custom King & Bay jacket.
CLICK ON A THUMBNAIL TO VIEW LARGER IMAGES